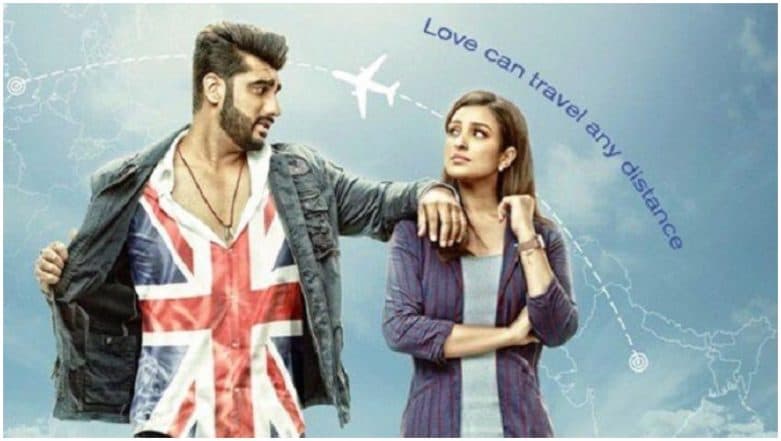 Arjun Kapoor and Parineeti Chopra are playing the leads in the sort-of sequel to the 2007 film Namastey London. Titled Namaste England, the movie is directed by Vipul Amrutlal Shah and is scheduled to release on October 19. While we are yet to get a teaser or a trailer for the film, the makers of Namaste England have been launching posters featuring the lead actors from time to time. One such poster has now courted controversy for the film for distorting the map of India.
The most recent poster of Namaste England has Arjun and Parineeti stand against the backdrop of a faint world map. In that map, India has been distorted with the China-occupied Kashmir, or the Aksai Chin region removed from Kashmir. While foreign films have shown these distorted maps of India (like the recent Mission Impossible Fallout, that Censor Board infamously edited out), Indian films usually avoid such 'mistakes'.
Check out the edited map here -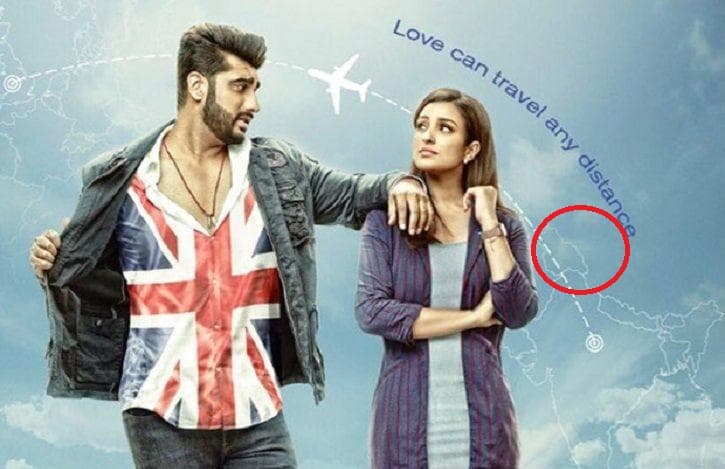 The actors have laters deleted the tweets that had the above poster and retweeted an edited poster that shows the whole Kashmir.
This Dussehra, love will have no boundaries! #NamasteEnglandPoster@NamasteEngFilm @ParineetiChopra @RelianceEnt @PenMovies #VipulAmrutlalShah @jayantilalgada @sonymusicindia #BlockbusterMovieEntertainers pic.twitter.com/go4ELPX1CL

— Arjun Kapoor (@arjunk26) August 15, 2018
But by then, eagle-eyed Twitter users have already pointed out the topographical inaccuracy.
Poster of namaste England is released and they have excluded half kashmir from indian map

What a shame@arjunk26 @ParineetiChopra pic.twitter.com/SyjXKFGOH9

— Jinang (@jinangb) August 15, 2018
Wow!! Till now I thought Bollywood is only pro-Pakistan, well looks like they love China too. Though they should remember made in China doesn't last long.#NamasteEnglandPoster #NamasteEngland #HappyIndependenceDay2018 pic.twitter.com/BgbYuzvp0Q

— Tia (@LIST_BUCKET_) August 14, 2018
Namaste England first look.

Ok Starcast and the movie is aside.

Why the entire kashmir is cutoff with a border from india ! pic.twitter.com/ZfCrrAqV4G

— Z. (@SurrealZak) August 14, 2018
The makers of Namaste England would find themselves in big trouble if the Government takes action against them. As per The Print, the poster is in legal violation of National Map Policy and the Criminal Law Amendment Act, 1961, that could invite a prison term of upto three years and/or fine.
Thankfully, the producers changed the poster before it could spell serious trouble for the film. Namaste England is scheduled to release on October 19.