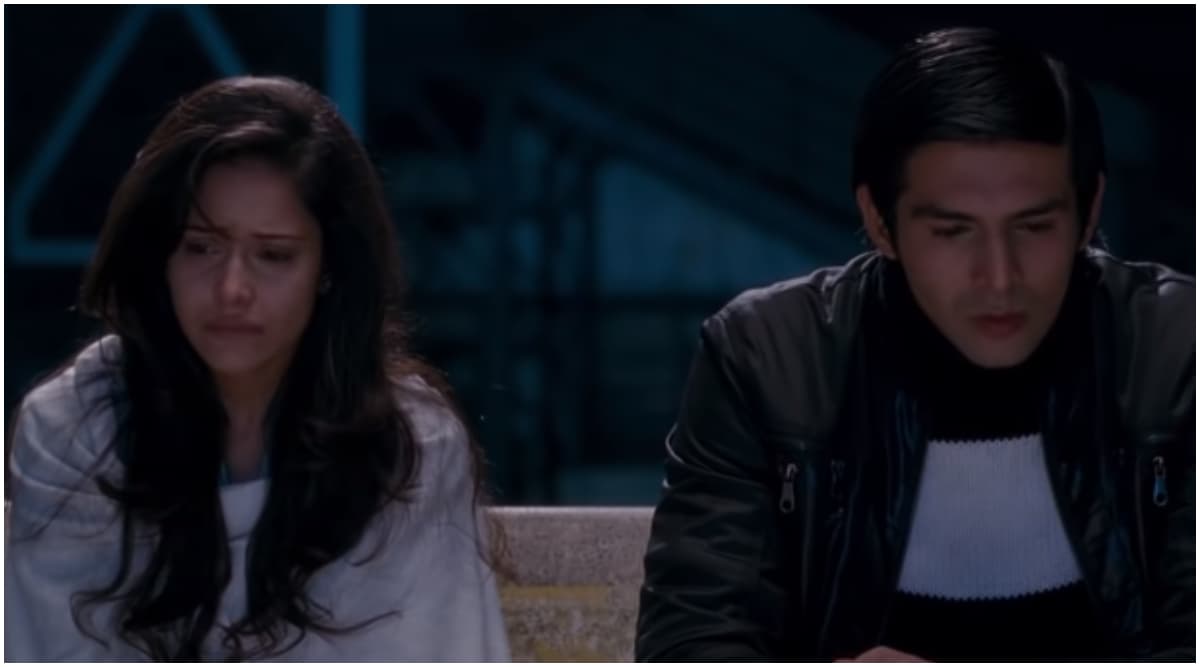 Kartik Aaryan's new film Pati Patni Aur Woh is being bashed for its trailer, which was launched on November 4. This won't be the first time a Kartik Aaryan film is being bashed on social media. Not our words, but someone said the new film is a low blow even by Kartik's standards. The first promo of the film has a joke about marital rape. Twitterati is fuming. And rightly so. Marital rape is not a punchline. You do not punch down on the victims of marital rape. Which BTW, is still not a criminalised offence in India as per the Indian Penal Code. Kartik Aaryan's Pati Patni Aur Woh Trailer Faces Flak for Making a Joke About Marital Rape (Read Tweets).
Kartik has definitely come a long way. From standing up against marital rape to actually cracking a joke on the subject. In case you did not know, Kartik actually starred in a movie about marital rape. Right after the success of his debut film, Pyaar Ka Punchnaama, Kartik starred in Akaash Vaani. The movie was also the second film for Punchnama director Luv Ranjan and actress Nushrat Bharucha.
It is one of the rarest movies in Bollywood to take on the subject of marital rape. While the topic was not entirely the centre of the movie, it made a huge part of it.
Nushrat's character is being abused by her husband, emotionally and physically. She finds some solace in her ex-boyfriend, played by Kartik. Pati Patni Aur Woh: Before Kartik Aaryan's Marital Rape Joke Got Slammed, These Films of Akshay Kumar, Aamir Khan, Ajay Devgn Made Similar Jokes and Got Away With It (Watch Videos).
The best thing about the film, it gives the power and agency to the woman. Kartik clearly states that he wants Nushrat to stand up for herself as it is her fight. All he can do is make her believe in herself, stand by her side and show her what her life could be without the abuser. The final step will have to be taken by the woman. And the woman does take the final step and walks out of the marriage. Beautiful. And that is rare in Bollywood, for the film industry puts the onus on men even in women-centric movies sometimes (ex: Naam Shabana).
But the sad thing is that Akaash Vaani tanked at the box office. Despite the honest efforts, the movie could not even make a mark enough to be remembered by the majority. Chances are high that even you have not watched the film.
Now it seems ironically funny that Kartik Aaryan would do a movie as woke as Akaash Vaani and would not take a thing or two away as lessons. But let us not entirely shift the burden of responsibility that we bear as the audience. If a movie like Akaash Vaani is going to be a disastrous flop and a movie like Sonu Ke Titu Ki Sweety is going to be a blockbuster, we built this road for Kartik to crack a rape joke in Pati Patni Aur Woh. Kartik chose to walk on it.