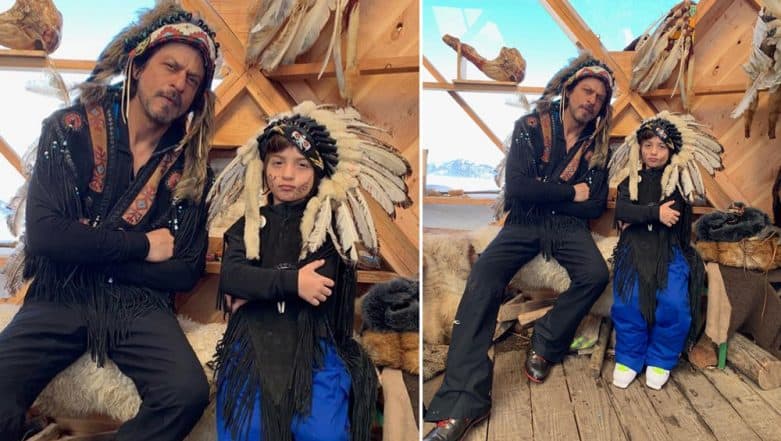 The latest picture of Shah Rukh Khan and AbRam that was posted by Gauri Khan on her Instagram handle is not getting the usual 'awws' that it always does. Shah Rukh Khan and his son AbRam were recently snapped at the airport after the duo returned from London together. Looks like, Gauri just wanted to share a candid picture of Shah Rukh and AbRam from their recent trip but unfortunately the photo is receiving a lot of flak for it on social media.
Sharing the photo on her Instagram handle, Gauri captioned it, "Courchevel. The winter playground." It seems the picture was clicked at a French ski resort.
Take a look at the picture:
View this post on Instagram
In the picture, Shah Rukh and AbRam are seen wearing headgears with feathers and shrugs that are significant to Native American tribes. Naturally, this didn't go well with Instagram users on account of cultural appropriation. A user commented on the post saying, "Bollywood really needs to learn another cultures symbols and practices aren't for our aesthetics."
Take a look at the comments on the post here: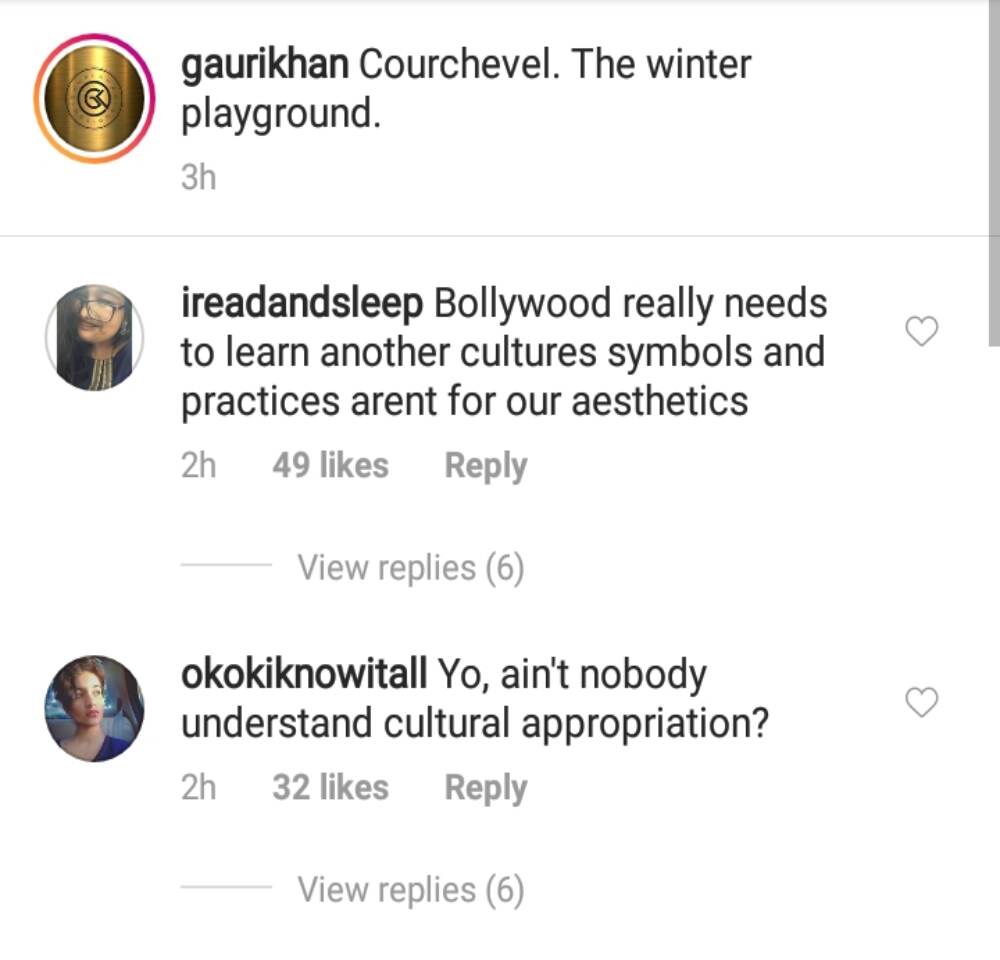 This is not the first time Bollywood actors have been called out for cultural appropriation. Previously, Sara Ali Khan and Shraddha Kapoor too received flak for their looks during photoshoots that hinted at Native American culture. Dabboo Ratnani Calendar 2019: Shraddha Kapoor's Native American War Bonnet Photo Gets Slammed by Diet Sabya for Cultural Appropriation.
Now according to Oxford Dictionaries, Cultural Appropriation is defined as: "The unacknowledged or inappropriate adoption of the customs, practices, ideas, etc. of one people or society by members of another and typically more dominant people or society." It is important that one must not confuse this with cultural exchange and hence today, the awareness about these issues is much higher. Sara Ali Khan's Filmfare Photoshoot Now Gets Called Out for Racism After the Shadow-Less Man Mystery Took Over Twitter – Read Tweets.
Let's see how Shah Rukh Khan reacts to this criticism. On the work front, Shah Rukh is yet to announce his next project.