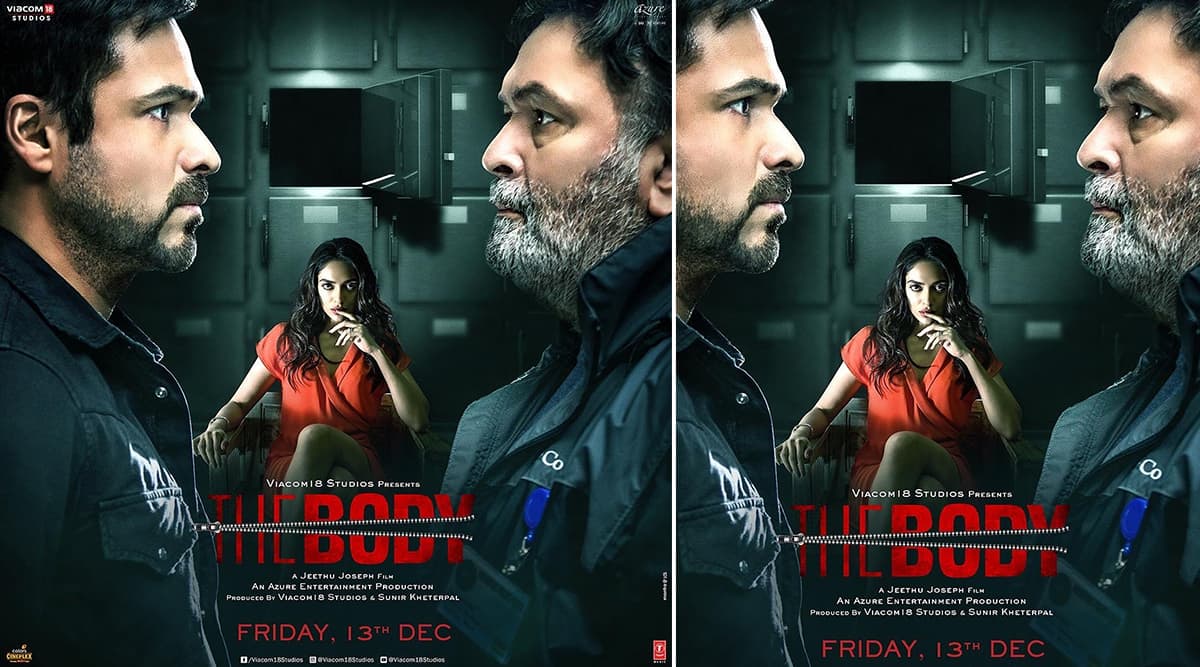 The Body, starting Emraan Hashmi, is the remake of the Spanish of the same name. Usually, I am quite excited to watch movies starring Emraan, especially to hear the songs. But it was not the case this time. For a change, there was no buzz about the music in an Emraan Hashmi movie. Is that even legal? In fact, the songs are hampering the pace of the film. The first half of The Body wastes no time and sets the mystery within the first few minutes. Rishi Kapoor returns to the screen, so three cheers for that. Rishi plays an SP in Mauritius, who has been called in to investigate the case of a missing dead body from a morgue. The body was of Maya Verma (Sobhita Dhulipala). She was in an unhappy marriage with Ajay Puri (Emraan). The Body Movie: Review, Cast, Box Office Collection, Budget, Story, Trailer, Music of Emraan Hashmi, Rishi Kapoor, Sobhita Dhulipala Film.
This is a different kind of mystery. While we do not know yet how the dead body went missing, we are told blatantly that Emraan is innocent. There is no protagonist, you'd want to root for in the movie, yet. We are just watching the mystery unfold. Now, that is something I am really enjoying.
The premise that has been set up in the first half is very interesting. The execution...not engaging enough to match the interestingness. There are a few good moments and a spine-chilling pre-interval moment. So, second half, here I come.