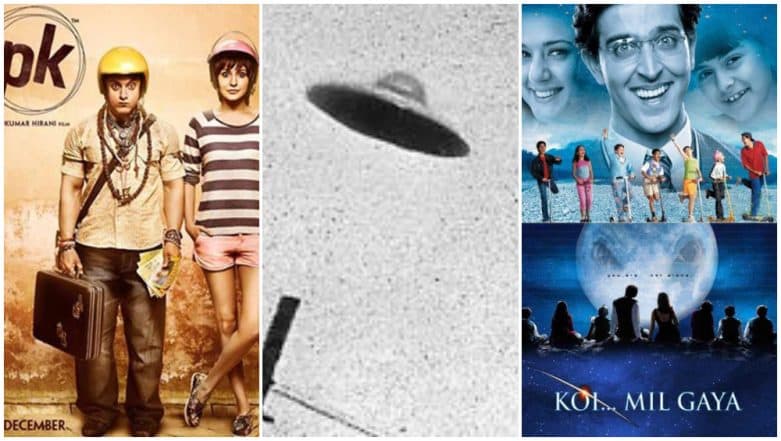 UFO stands for Unidentified Flying Objects, which essentially means anything flying around in the sky that is not defined by knowledgeable science. The term 'UFO' is not restricted to so-called alien space-ship sightings but is most often associated with them. UFO sightings is one of the favourite topics for conspiracy theorists to discuss. It is also a favourite genre for Hollywood film-makers to make movies about. There have been so many films made on UFO's and its travellers, right from the time movies were made in black and white to when it arrived on Blu ray. World UFO Day 2019: These Videos of UFOs Around the World Will Make You Believe in Aliens.
One of the most iconic films about UFO's is definitely Steven Spielberg's Close Encounters of the Third Kind. His followup to this 1977 classic is the adorable masterpiece E.T., that came out in 1984. There is a very intriguing story about ET that not many Indian fans know.
Indian film legend, the late Satyajit Ray, had reportedly accused the makers of ET of stealing the idea from his unfinished film, The Alien (not to be confused with the Ridley Scott movie). The Alien was supposed to be Satyajit Ray's debut in Hollywood, and at one point, was supposed to star greats like Marlon Brando and Peter Sellers. The story was about how an alien gets stranded on Earth and then befriends a local boy. Sounds familiar? Whether ET has ripped off Ray's script or not still remains a matter of conjecture. But it proves that even Indian film-makers had been obsessed with flying space-saucers and alien beings. World UFO Day 2019 Date: History and Significance of Celebrating 'Existence of Aliens and Unidentified Flying Objects' in Outer Space.
The only thing that perhaps stopped our movie-makers to make more films in aliens is the budget needed for special effects. Or, maybe it because they feel our film are already fantastical enough! That said, we do have some rare instances when Bollywood films have invited 'guests from outer space' to be a part of the narrative.
The film that first comes to our mind is definitely Rakesh Roshan's Koi Mil Gaya..., starring his son Hrithik Roshan in the lead. Which, you might be knowing by now, is heavily influenced by ET (Ray must be rolling in his grave over this). Despite the inspiration, Koi Mil Gaya... was a huge hit, and spawned a franchise. The puppet-like alien Jadoo also become an iconic character. While the film is not exactly passing the test of time, the scene when the spaceship arrives on Earth is terrifically shot, with the right amount of tension created, both in terms of lighting and BG score.
There is also PK, one of the highest grossing films in Bollywood, that uses a naive alien to expose the superstitions imbibed in our culture. In the beginning, Aamir Khan's alien character lands on Earth, completely nude, and is left stranded when it leaves without him. Just like Jadoo. The space-ship arrives later in the climax to pick up PK and also in the epilogue when we get that Ranbir Kapoor cameo.
Even Akshay Kumar and Sonakshi attempted to play with the extra-terrestrials in Shirish Kunder's Joker. Unlike the other two films, Joker was critical and a commercial failure. The movie has Akshay's NRI character return to his village to find that the administrators are not taking care of it. To bring their attention to the village's welfare, he uses the villagers to create the impression that their village is a frequent visiting ground for aliens. Towards the end, the real aliens arrive much to the surprise of all.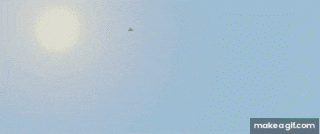 But years before the likes of Koi Mil Gaya..., PK and Joker arrived, we had a tryst with Martians and their spacecraft in the 1967 film Wahan Ke Log, that starred Tanuja in the lead.
With the increase in our budgets these days, thanks to the success of Baahubali series, and evolution of Indian CGI companies, can our film-makers make the aliens return to Earth again? Let's wait and watch!