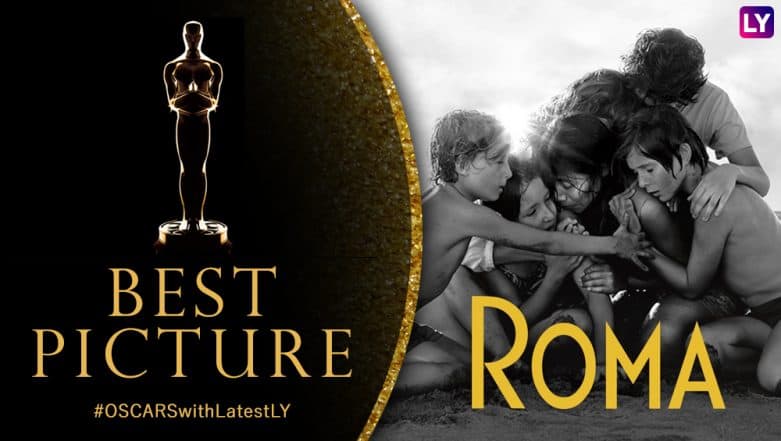 Alfonso Cuaron's Roma has become a historic film nominee at the 91st Academy Awards. The film is first ever Netflix release to find itself getting an Oscar nomination in the Best Picture category.  Roma is also one of those rare foreign language films to find itself competing with Hollywood biggies like The Favourite, A Star Is Born, Bohemian Rhapsody and so on in the Best Picture category. Despite their big budgets, Roma's intent and execution, both made sure to cement its place strong at the Oscars.
The film thematically dealing with Mexico's socio-economic divide brought forth a moving tale surrounding director Alfonso Cuaron's own childhood. Set in 1970s Mexico with dialogue in Spanish/Mixtec,  it revolves around Cleo (Yalitza Aparicio) who works as a nanny to a middle-class family. While her character appears to be on the sidelines, its foray into a central character comes at a difficult time when the family is going through a tough time. Alfonso Cuarón Nominated for Oscars 2019 Best Director Category for Roma: All About Cuarón and His Chances to Win at 91st Academy Awards.
Being a personal narrative for the director, the film is driven by emotions and creativity. In one of the popular scenes from the film,  the mother asks her children to write letters to their father who's travelling according to them, in Fthe hope that her husband would return listening to them. It is scenes like these that strike a nerve immediately.
Shot in black and white, Roma is one of those rare gems that hits you with its sensitivity. One could even blame Cuaron's obsession with realism for that. The director is known to have often provided misguided instructions only to get the scenes to look natural as they unfolded. What also worked in his favour was the inclusion of non-professional actors in the film, including Yalitza Aparicio whose honest performance won her a Best Actress nomination, a first for an indigenous actress in Oscars history.
Watch the trailer of Roma here:
At 2 hours and 15 minutes, Roma packs in absurdity and chaos without things ever going out of hand, not so much as a voice raised. Instead, it is all implied, much the like the man of the house Antonio's peculiar way of parking his car in the driveway. Oscars 2019: Did You Know Roma is the First Netflix Movie Nominated for Oscars? 5 Other Interesting Facts about the Academy Awards.
Until now, no foreign language film has won the Best Picture despite being nominated.   Last year, Guillermo Del Toro's The Shape Of Water won the Best Picture,  was sort of a surprise considering the film's fantasy-adventure genre.  Keeping that in mind, it is possible that because of the social commentary that Roma presents and its relativity in current times, it could turn out to be the winner in the Best Picture category this year. Let's see whether Roma creates history this Oscars. The 91st Academy Awards will be held on February 24  at Dolby Theatre in Los Angeles. The awards will be aired on Star Movies at 6 AM (IST).