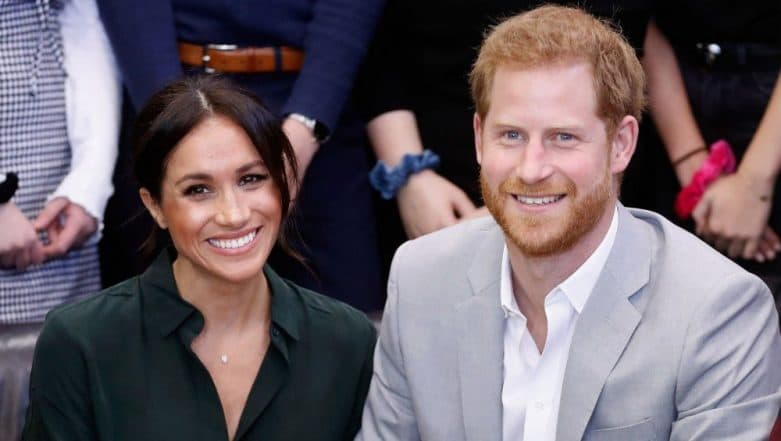 Meghan Markle and Prince Harry are resorting to 'new age' methods to ensure the safe arrival of their first baby together! The Duke and Duchess of Sussex were spotted at Ilapothecary on Kensington's Church Street. Perhaps they are resorting to seeking guidance from an apothecary that specialises in "naturopathy, homoeopathy, herbology and phyto-actives," for their baby.
The royal couple's first child is due to be born by the end of this month. As per photographers, the Prince and his wife spent around two hours at the wellness clinic. They were pampered with heaps of pillows and mattresses which could be gathered from behind the set of curtains. It seems as though the pair underwent some therapy treatment with respect to health and wellness. Considering how the shop lauds their wide array of "happiness treatments" and "energy healing," they were probably engaging in the therapy for fruitful results for their baby.
For their outing, Prince Harry and Meghan Markle kept their ensembles pretty casual and comfortable. Meghan donned blue jeans with a white T-shirt and an oversized green army jacket. Her look was completed with white tennis shoes. Harry too opted for basics as he donned black pants with a grey henley and a baseball cap.
Duke and Duchess' Instagram account
Interestingly, ahead of their baby's birth, Harry and Meghan joined Instagram with a post that reads, "We look forward to sharing the work that drives us, the causes we support, important announcements, and the opportunity to shine a light on key issues. We thank you for your support, and welcome you to @sussexroyal." Could this mean that we will get first looks of their baby and all updates about her/him through their Instagram page? That would be swell!