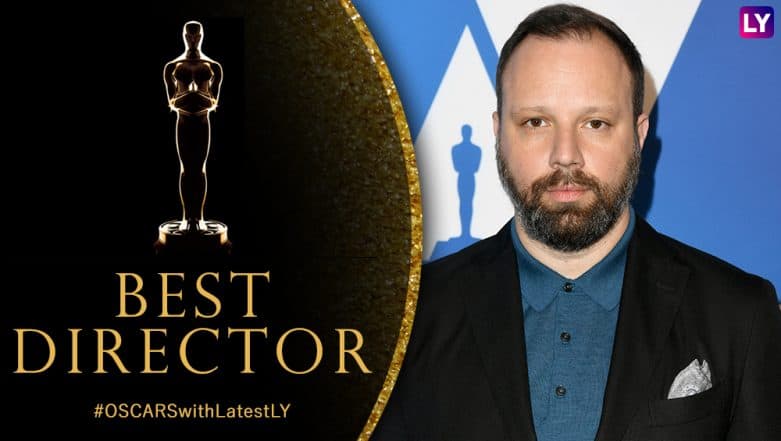 The Academy of Motion Picture Arts and Sciences will organise Oscars 2019, also known as the 91st Academy Awards, on February 24 to honour the best films of 2018. Yorgos Lanthimos has been nominated for Oscars 2019 in the category of the best director for movie 'The Favourite', a period drama around Queen Anne. 'The Favourite' has nine nominations at the 91st Academy Awards.
Yorgos Lanthimos is best known for films like 'The Lobster' and 'The Killing of a Sacred Deer'. The story of 'The Favourite', starring Emma Stone and Rachel Weisz, follows Sarah Churchill, the Duchess of Marlborough (Weisz), and her servant Abigail Hill (Stone) who engage in a sexually charged fight to the death for the body and soul of Queen Anne (Colman) at the height of the War of the Spanish Succession. Oscars 2019 Live Streaming Online: Country-Wise List of Channels That Will Live Telecast 91st Academy Awards.
The film, which also stars "The Night Manager" actor Olivia Colman, is being described as a "wildly intricate and very darkly funny" movie. While 'The Favourite' took home the most awards with seven at BAFTA Awards 2019, Alfonso Cuaron was awarded as the best director for 'Roma'. At the 91st Academy Awards as well, Yorgos Lanthimos faces a tough contest from Cuaron. Oscars 2019: Date, Venue, Nominations and Everything You Need To Know About The 91st Academy Awards.
Besides, Lanthimos and Cuaron, Spike Lee (BlacKkKlansman), Adam McKay (Vice) and Pawel Pawlikowski (Cold War) have been nominated for Oscars 2019 in the best director category. While 'The Favourite' is most likely to take home the best movie award, Cuaron and not Lanthimos might clinch the best director title at the Oscars.
As of 2019, Lanthimos has received three Academy Award nominations, Best Original Screenplay (The Lobster), Best Picture and Best Director (The Favourite), and his film Dogtooth was also nominated for Best Foreign Language Film representing Greece. Oscars 2019 Top Questions: From 'Who is Hosting the Oscars?' to 'Who Has Won the Most Oscars', All Your Queries on 91st Academy Awards Answered!
Born in 1973, Lanthimos started his film career with the mainstream movie 'My Best Friend' where he shared directing credits with Lakis Lazopoulos and was followed by the experimental film Kinetta which premiered at the 2005 Toronto Film Festival. His third feature film 'Dogtooth' clinched the Prix Un Certain Regard at the 2009 Cannes Film Festival. The film was nominated for Best Foreign Language Film at the 83rd Academy Awards.