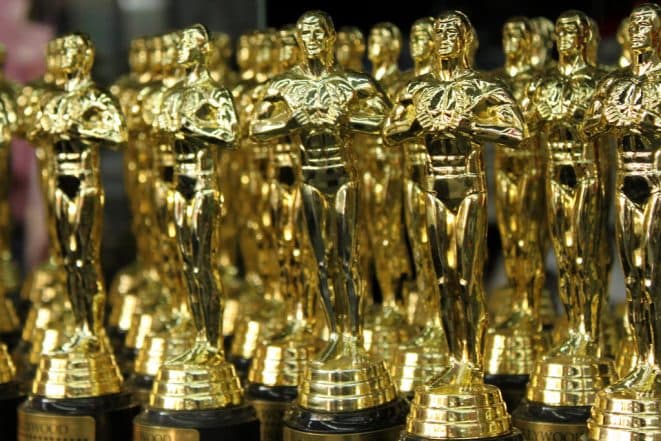 Oscars 2019 marks the 91st edition of the Academy Awards. Considered to be one of the most prestigious honours in film. The big night will celebrate the best of cinema. Last year we saw the Academy nominees and organisers stand tall in support of the #MeToo and Time's Up movements. Now as we wait for Oscars 2019 to take place, the excitement is higher to find out who will make the best acceptance speech and who will take home the Best Picture award and so on.
While we still have to wait a few more days for that, here's everything that you need to know about the 91st Annual Oscar Awards.  Oscars 2019: Indian Producer Guneet Monga's Documentary on Menstruation 'Period End of Sentence' Nominated for Academy Award.
When and Where are the Oscars?
Oscars 2019 will be held on February 24, 2019, at Dolby Theatre in Hollywood, Los Angeles. The red carpet for the 91st Academy Awards will be aired on from 5.30 AM IST and the awards will be aired from 7 AM IST on Star Movies channel.
Who Will be hosting Oscars 2019?
While it was announced earlier that Kevin Hart would host Oscars 2019 though the comedian stepped down after his homophobic statements resurfaced on Twitter, forcing the Academy to take a strict action. After being given an ultimatum to apologise for the statements or get sacked of being the host of the prestigious awards, Hart chose the latter. After 30 years, this will be the first time Oscars will be held without any host.
Who are nominated?
Oscar 2019 nominations are good mix of familiar faces and some surprise packages. Grammy 2019 winner Lady Gaga has received her first ever Oscar nomination in the Best Actress category whereas major motion picture actresses such as Emma Stone, Amy Adams, Regina King and Rachel Weisz are competing in the Supporting Actress category. In the Best Actor category, Rami Malek for his portrayal of Queen frontman Freddie Mercury in Bohemian Rhapsody and Christian Bale for his superlative performance in Vice are ranking high on winner predictions. Among the directors, Alfonso Cuaron, Adam McKay and Spike Lee are key competitors. The entire nominations list of Oscar 2019 is available here. Spike Lee Nominated For Oscars 2019 Best Director Category for BlacKkKlansman: All about Lee and His Chances of Winning at 91st Academy Awards
Who is Performing at Oscars 2019?
The Grammy 2019 award-winning number, "Shallow" from A Star Is Born will be performed by Oscar nominees Lady Gaga and Bradley Cooper. Also competing for the Best Original Song category, Kendrick Lamar may perform "All Stars" from Black Panther.
Who are the Presenters at Oscar 2019?
Receiving the honour of presenting Oscar awards this year are some Hollywood favourites. Game Of Thrones stars, Emilia Clarke and Jason Momoa will be among those presenting awards this year. It will be a treat for Marvel fans to as Captain America aka Chris Evans will take to the Oscars stage as a presenter. Reigning champions of 2018, Francis McDormand, Sam Rockwell and Allison Janney have also been confirmed.
What's New This Year?
For the first time, the Academy has decided to cut down four major category awards from the broadcast. The awards for Cinematography, Editing, Live-Action Short and Make-up and Hairstyling will be presented during commercial breaks. According to the Academy announcement, this move has been chosen to cut down on the run-time. The move has been heavily criticised by the nominees.
Well, it certainly looks like Oscars 2019 will be exciting to watch considering the great list of nominations and performances scheduled for the ceremony this year.  We bet you already have a list of predictions,  let's see who bags the coveted awards this year!