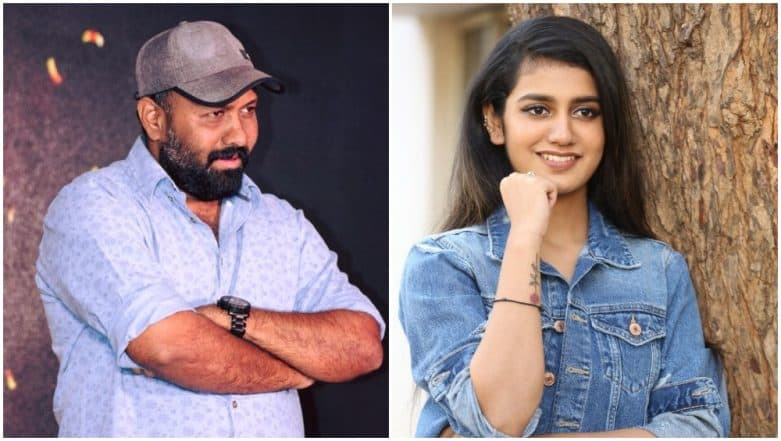 Priya Prakash Varrier is a classic case of someone being an overnight sensation. Her popular 'wink' that set the internet on fire resulted in her bagging the lead of the same movie. Yes, Priya was never supposed to be the lead actress and it was the producer's decision to accommodate her in the script by making some last minute changes. Oru Adaar Love that released around Valentine's Day this year faced severe criticism for its climax and the director even decided to change it for a happy ending. However, director Omar Lulu slams the producer for asking him to change his script in the first place. Oru Adaar Love: Malayalam Movie Buffs Aren't Impressed With Winking Sensation Priya Prakash Varrier's Film; Makes Memes on Its Poor Reviews.
In an interview to a Malayalam channel, Lulu said, "When the song (Manikya Malaraya Poovi) became a huge hit, I insisted the producer that the film should be made with good quality. At this moment, producers of both the Malayalam and Telugu versions asked me to make the movie with Priya Prakash in the lead. Earlier, the theme of the movie was very different. Initial storyline of the movie was about a young couple who gets murdered. But things did not work, as producers asked me to make a movie in a different manner by highlighting Priya." That explains why audiences didn't approve of the movie's climax as it wasn't synchronised with its storyline. Oru Adaar Love Movie Review: Even Priya Prakash Varrier's Wink Cannot Save This Film That Calls Itself An Ultimate Love Story!
Noorin Shereef, the other lead in the movie had earlier revealed how she was sidelined by the makers after Priya's overnight success. "I was actually very happy when Omar Lulu selected me as the heroine in the movie. But as Priya Prakash Varrier's wink went viral, makers changed the entire storyline of the movie, and my character was a bit sidelined. I actually felt very disappointed when my character lost its importance as this was my first offer to act in the lead role," she said.  While Oru Adaar Love failed to work at the box office, Priya Prakash Varrier is already in talks to sign other big projects. Guess, she's the only one who benefited from this movie.