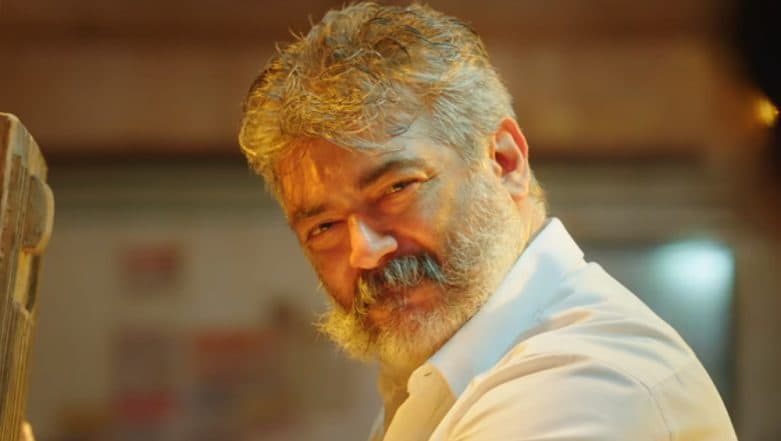 Thala Ajith fans are currently having a ball at the theatres while whistling and cheering for the actor's film Viswasam. The plot is a typical masala film that starts on a violent note but is handled with nonchalance. Thala Ajith is Thookadorai, a very anti-heroic mob residing and sort of running a village in Madurai. He is old and is ensuring that the village folks are constantly secured by his influence. However, he is suffering inside as pangs of loneliness keep him spaced out in the nights. His wife, played by Nayanthara has left him and gone back to Mumbai along with their daughter. What happened between them that transpired into her leaving him be is something the first half of the film covers. Rajinikanth's Petta or Thala Ajith's Viswasam - Which Tamil Pongal 2019 Movie Are You Most Excited About? Vote Now!.
The movie starts on a very cool note as Ajith's entry makes fan scream their lungs out. He has a very suave and smiling entry which literally makes the audience smile and cheer for him. Needless to say, his performance is engaging throughout the first half. Nayanthara's entry is just as powerful as she plays a doctor from Mumbai who has come down to the village in Madurai to run a medical camp.
The chemistry they share in the first half is something that fans would definitely like. Thanks to their camaraderie being established already in their previous films, it is actually nice to see them share such fine romance.
The first half ends with the base for the villain being established. And it's not what you think which is why we can't wait for the second half! Stay tuned for the full review.