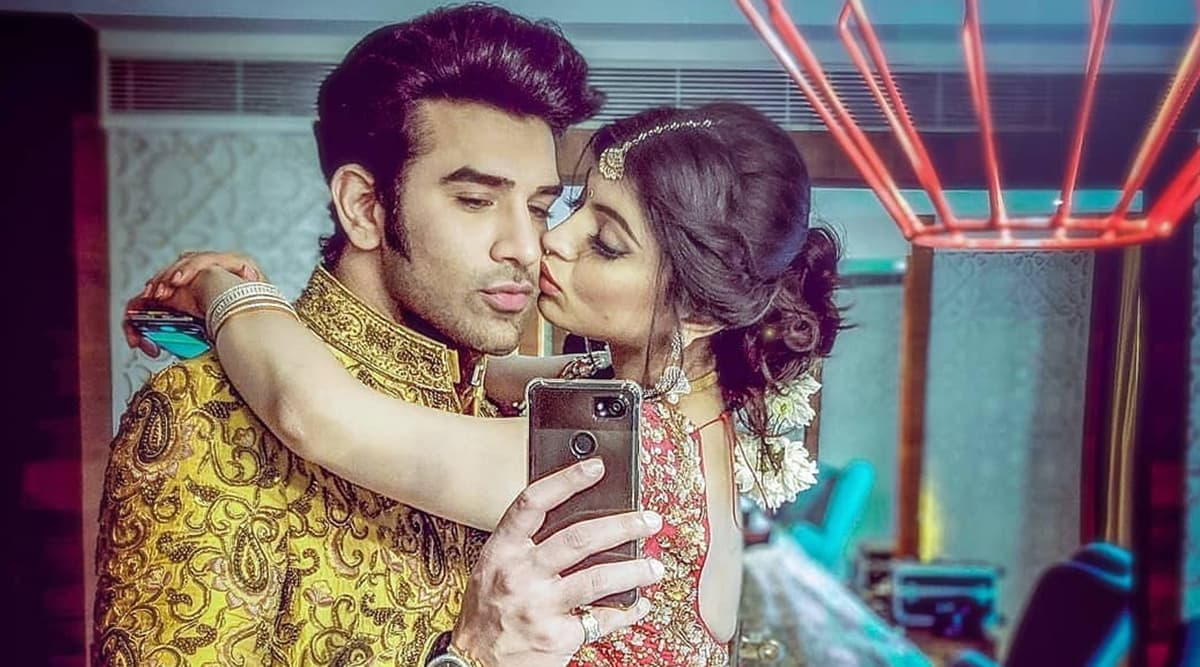 Paras Chhabra's girlfriend, Akanksha Puri has always been vocal about the lad's antics in the Bigg Boss house. Right from proving her point that it's Chhabra's gameplan to flirt with Mahira Sharma to even mentioning how she misses him, Puri's unfiltered-ness on social media is known to all Bigg Boss fans. Recently, after meeting Paras' mom, the girl had tweeted that it felt so homely and reminded her of him. But instead of feeling the emotions, fans spotted a spelling error in the tweet which was then followed by trolling her left-right and centre on social media. Bigg Boss 13: Wait, What?! Mahira Sharma Broke Up With Former Contestant Manu Punjabi Just 40 Days Before She Entered The House?
It felt amazing when I got back home from shoot n Paras mom opened the door n she hugged me n I cud actually feel him #ParasChabbra cos she ws coming back from #bb house n she cooked dinner fr me..my baby is definitely missing on all this pampering 😍❤️ #keepsupportingparas

— Akanksha Puri (@puri_akanksha) January 15, 2020
Here's The One Where She Slammed The Trolls: 
You all call yourself his fans n not even 1 gud comment regd any regards for his mother or any appreciation for her cooking for me rather U guys r more interested in pointing out his spelling n trending ur different # tags BT sorry I can't b biased n promote one n ignore other #

— Akanksha Puri (@puri_akanksha) January 16, 2020
Well, a blunder like this on social media is very normal Akanksha and an advise to you to bookmark is that - do not pay heed to these trolls. So what's your take on Puri misspelling her beau's surname in the tweet? Is it right? Or how dare she commit such a mistake on the micro-blogging site? Are you team trolls or team Akanksha? Tell us know your thoughts in the comment section below. Stay tuned!