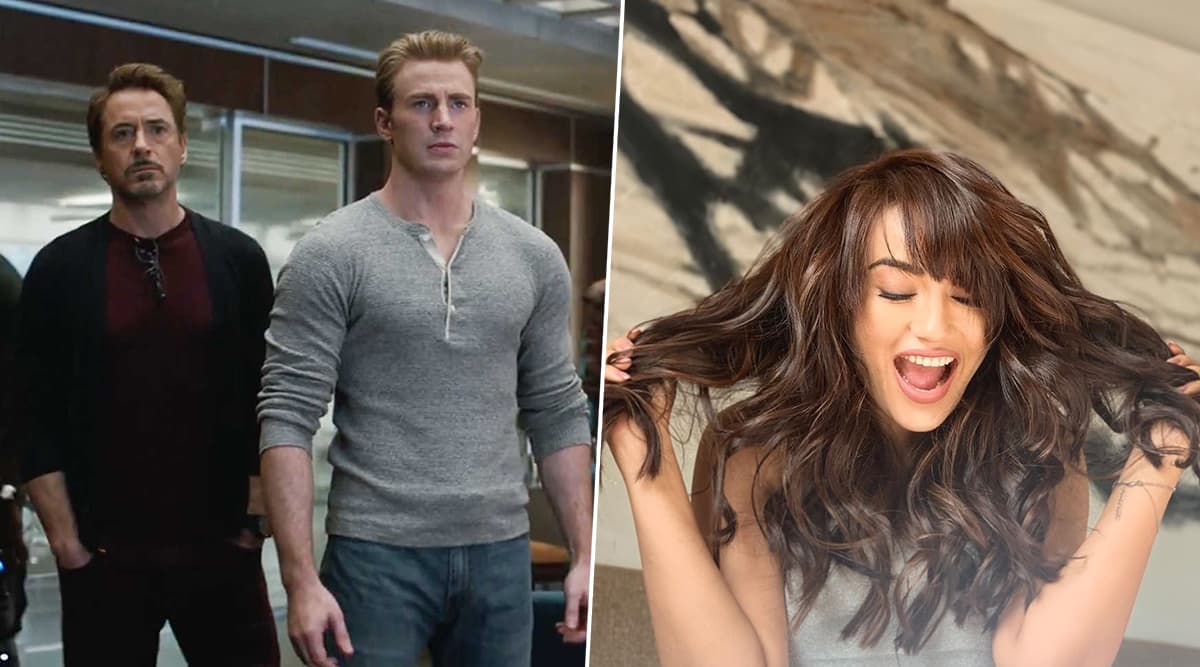 Naagin makers are obsessed with Marvel movies, period. And why wouldn't anyone be? However, they are so in love with Naagin franchise that they everytime end up comparing it with the Hollywood's ultra popular Marvel movie franchise. Well, there have been a few statements and even a poster made by the Naagin cast and crew comparing the show with the Marvel movies. Now, joining this bandwagon, actress Surbhi Jyoti who plays a serpent in this TV series, compares the show with Marvel films! Avengers Endgame Fever Strikes Naagin Cast: Arjun Bijlani Becomes Captain America, Mouni Roy Features As Black Widow in This Character Poster, View Pic.
In an interactive session with pinkvilla.com, the TV diva said, "I am so happy I took the offer. I was not convinced earlier. I was skeptical about the serpent bit as I could not relate to it. But, then I thought about Marvel movies and I was like if superman can think he can save the world, and spiderman can think he can pull web, then why can't this girl not turn into a serpent?"
Well, well. We wonder if the fans agree with her comparison of Naagin with likes of Superman, Spider-Man and Marvel characters. And by fans, we mean the fans of these cult Hollywood characters.
This is not the first time that such a comparison was made. The show-maker, Ekta Kapoor previously compared it with Game Of Thrones. "People are watching dragons. It is uber cool for them to watch dragons, but when India watches naagins, it is not cool. Isn't this anti-populist?," she questioned. Now that the makers are confident that they are producing the Marvel-level of content in the Naagin franchise, let us wait with bated breath to watch the upcoming episodes! Do you agree with Surbhi's statement?