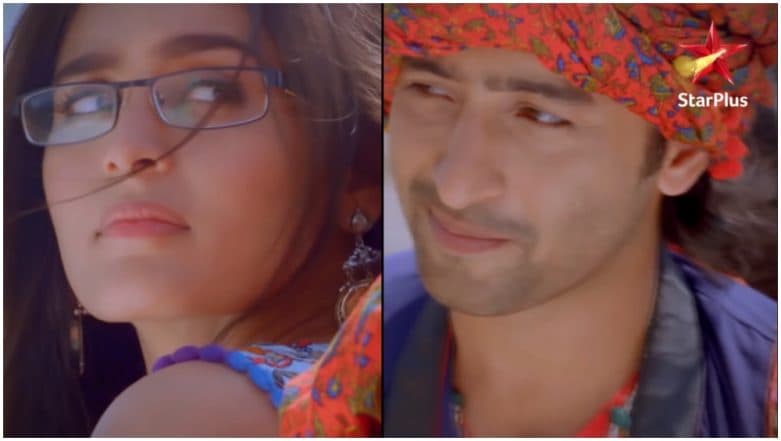 Today's episode of Yeh Rishtey Hain Pyaar Ke starts with Abir (Shaheer Sheikh) Video calling Ketki to enquire about Mishti (Rhea Sharma), and seeing that she is feeling better gets relaxed. Abir remembers Mishti's word that he should also keep a mobile as when some emergency comes then people can contact him and thinks he should get one for himself.
There, Kuhu tells Mishti that Kunal had told he will come again to see her and asks her why she had to go inside again when all had come out, Mishti tells that she had to get something important so she went inside to get it. Mishti thinks about Kunal as now they know each other nicely they can decide what they want.
Meanwhile there Nidhi and all get tense because of the news which has come in the news paper about Kunal and Mishti's relationship. Dadaji also gets little worried. Meenakshi thinks as she wants Mishti to go away from her family, she comes close to them.
Abir cannot stop thinking about Mishti and thinks what name should he give to this relation and how will he tell others about this as he himself is confused. There Dadaji is tensed and goes in Abir's room to open the painting which he was hiding from all,seeing Mishti's portrait he is shocked.
There Abir calls Mishti and tells her to come and meet him, seeing Mishti come he thinks today he has to tell her what he feels for her.Just then Kunal comes there, seeing him Abir turns and goes from there. As Mishti and Kunal go, Mishti sees Abir with the balloon and ask what is he doing here. Abir says he came to give Kunal the balloons and goes from there. Mishti tells Abir to join them.
There Nidhi tells Meenakshi that Kunal has gone to meet Mishti at her home, Meenakshi gets angry as how Kunal went without asking her. Dadaji comes and tells Koushal to do one work for him and tells to bring Abir home as soon as possible. In the precap, Kunal tells all that he is ready for the marriage and ask Mishti what is her answer, Abir thinks that Mishti should tell no as he loves her.