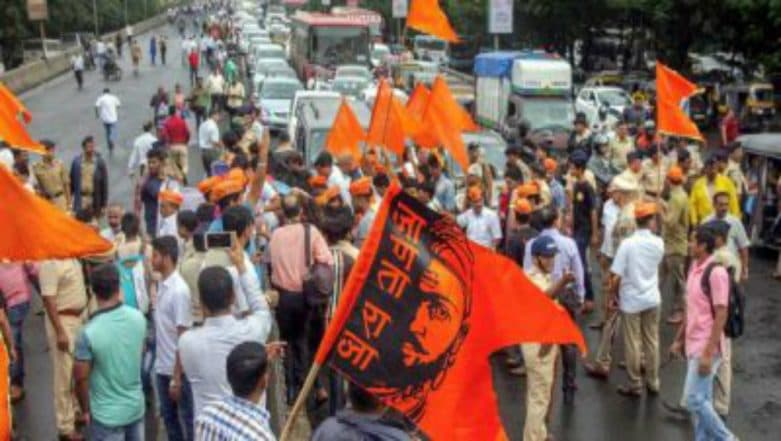 Mumbai, December 13: Following the landmark passage of Maratha reservation Bill in the Maharashtra Assembly, followed by the ascent to the law given by the Governor, the Maratha reservation has come into effect. The community is now entitled for a 16 per cent quota in government jobs and educational institutions.
For availing the benefits of reservation, members of the Maratha community need an official certificate issued by the Maharashtra government. The certification programme is similar to the manner in which the administration issues the same to SC, ST, OBCs and other social blocs who are entitled to reservation.
How to Apply For Caste Certificate Online?
- For those seeking to apply for the Maratha caste certificate, open the following link on your internet browser: testcitizenservices.mahaonlinegov.in/en/Login/Login.
- On opening the above link, the page which appears will have the option of creating an ID. Logging with a new ID is compulsory for applying for the certificate.
- After successfully signing-in, an option will be available to select from a range of caste certificates. The user needs to select on 'Maratha caste Certificate'.
- The page which follows will ask you to enter your name, address and other personal details. For verification, a slew of documents are also needed to be scanned and uploaded.
- After submitting all details and uploading the necessary documents, you need to click on "apply".
Forms and Documents Required:
- Resident Certificate
- Aadhaar Card
- Ration Card
- School Leaving Certificate
- Bonafide Certificate
The above documents need to be scanned and uploaded to successfully apply for the caste certificate. After the application is admitted, the form would be mailed to the recipient within 8-10 working days.
For applying offline, the application form could be downloaded from the same website. The copy of the form, after filling all details and attaching all the required documents, should be submitted to the nearest Tehsildar office.