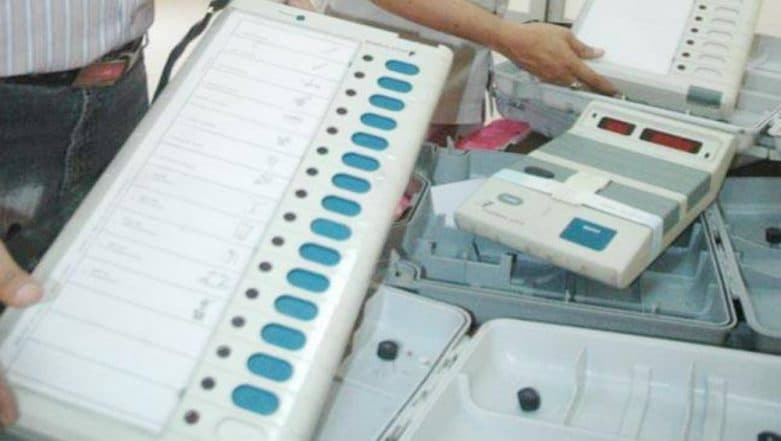 If you had ever gone to cast your vote, has the NOTA symbol ever confused you? NOTA stands for "None of the Above"; this option enables the user to not cast his or her vote for any of the candidate contesting the polls. If the voter does not like any of the candidates, NOTA option in the Electronic Voting Machine (EVM) allows him to reject every candidate. The NOTA, also known as "against all" or "scratch vote," is found at the end of candidates' list in EVMs.
Going back to NOTA's history in the country, the Election Commission of India (ECI) in 2009 told Supreme Court that it wished to offer "NOTA" option to the voters, which the government had generally proposed. An NGO, People's Union for Civil Liberties, also filed public-interest litigation (PIL) in support of this statement. On September 2013, the apex court ruled that right to register a "NOTA" vote in elections should apply and ordered ECI to provide such button in EVMs. What Is EVM and How Does It Work?
When was NOTA first used in India?
The "None of the Above" option was first used in 2013 Assembly elections held in Mizoram, Chhattisgarh, Madhya Pradesh and Rajasthan and the Union Territory, Delhi. In 2013 polls, more than 15 lakh people exercised NOTA option. 5.9 lakh in Madhya Pradesh, 5.67 lakh in Rajasthan and 3.56 lakh in Chhattisgarh. How To Update Your Address On Voter ID Card Through nvsp.in?
What if NOTA Votes Are Higher?
According to ECI, even if the number of votes for NOTA is higher than the number of votes for any candidate, the one who has the highest number of votes will be declared a winner. NOTA does not affect polls outcome, this option just gives voter an option to show disapproval of all the candidates contesting polls.
How Does One Cast a NOTA Vote?
If you are not happy with any of the candidates, then you can cast a NOTA vote. The voting machines, EVMs, have NOTA option at the end of candidates list. All About Tools Made Available To Voters by Election Commission For Lok Sabha Elections 2019.
What was NOTA Preceded by?
Before "None of the Above" was introduced, the voter had a right to reject by casting negative votes, Section 49 (O). For this, people were required to enter their names in register and cast vote on a separate paper ballot. Then, the electoral officer would put a remark and get it signed by the voter. However, negative voting was deemed unconstitutional by the Top Court as it did not protect the identity of the voter.
Why NOTA is required?
"Negative voting will lead to a systemic change in polls and political parties will be forced to project clean candidates. If the right to vote is a statutory right, then the right to reject a candidate is a fundamental right of speech and expression under the Constitution," said a bench headed by the former Chief Justice of India, P Sathasivam. All FAQs Answered on VVPAT Machines And How They Will Work With EVMs in Lok Sabha Elections 2019.
Which countries use the NOTA option?
Brazil, Sweden, Ukraine, Chile, Colombia, Bangladesh, France, Finland, Greece, Spain, Belgium and Finland allow their voters to cast NOTA votes. The United States also allows it in a few cases.
So NOTA is just a negative vote, but acts as a neutral in the final tally. It just gives an opportunity to people who are are not satisfied with any of the contestant standing in the elections by voting against them.