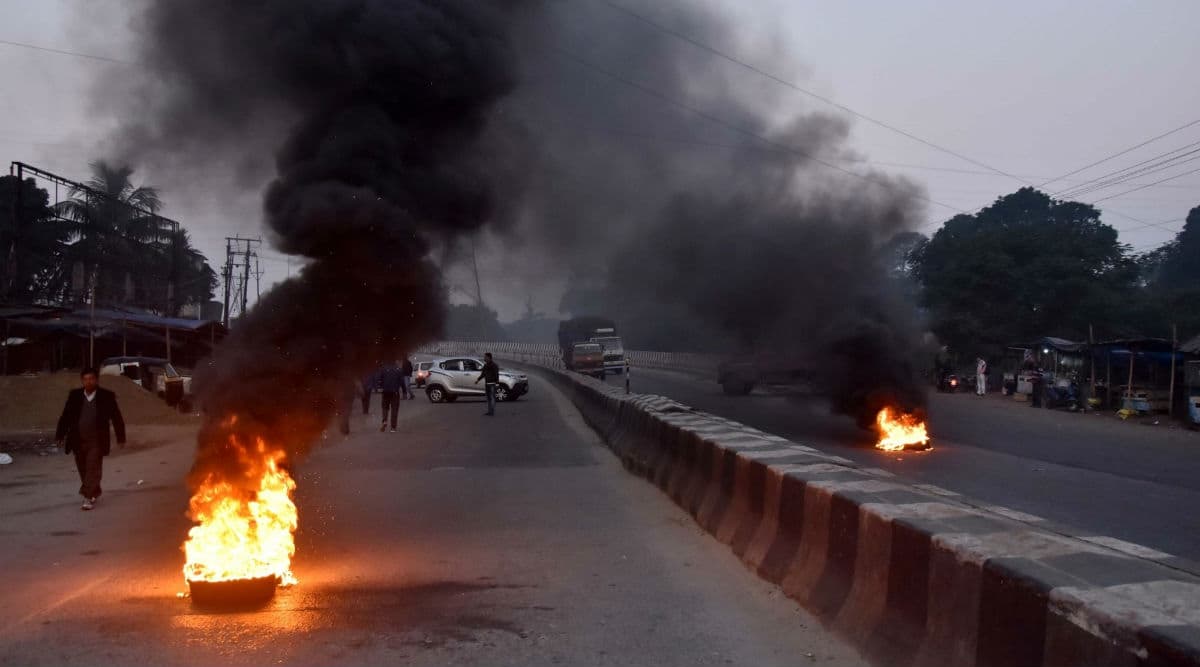 Guwahati, December 11: The Indian Railways has cancelled at least 12 trains and short-terminated 10 others as several groups in Assam have called for a "rail roko" protest on December 12-13. The agitation has been called on the tracks of Railway line in Tinsukia and Lumding divisions by protesting bodies under the aegis of North East Students' Organisation (NESO) and All Assam Students' Union (AASU). Mobile Internet Services Suspended in Assam For 24 Hours As North East Boils Over Citizenship Amendment Bill.
The protests against the Citizenship Amendment Bill (CAB), 2019 have flared up in all parts of Assam, with indigenous groups and students' bodies hitting the streets to protest against the proposed law which would naturalise non-Muslim refugees. The law, they allege, would end up "permanently denting" the demography of Northeast States and would be in direct violation of the 1985 Assam Accord.
As the protests escalated, the administration clamped an internet shutdown in 10 districts of Assam till 7 pm on Thursday. Restrictionary orders have also been issued in neighbouring Tripura. Three columns of the Army have been deployed -- one in Assam's Bongaigaon and two in Tripura's Kanchanpur and Manu.
Update by ANI
Indian Railways: 12 trains have been cancelled and 10 trains partially cancelled, on 12th and 13th December due to indefinite 'Rail Roko' by various organisations and associations, in Tinsukia division and Lumding division in Assam.

— ANI (@ANI) December 11, 2019
The agitation was launched last week, after the Centre announced that the Citizenship Amendment Bill would be tabled for passage in the Parliament on Monday. The law, despite agitations in several states, cleared the Lok Sabha deck on Monday where the government enjoys absolute majority.
The legislation has been tabled in Rajya Sabha today, where the government and the Opposition are neck-and-neck. The Centre, however, is sure of the Bill's passage in the Upper House as non-aligned parties - YSRCP, BJD and TDP, along with four independents and four nominated MPs - are expected to back the CAB.