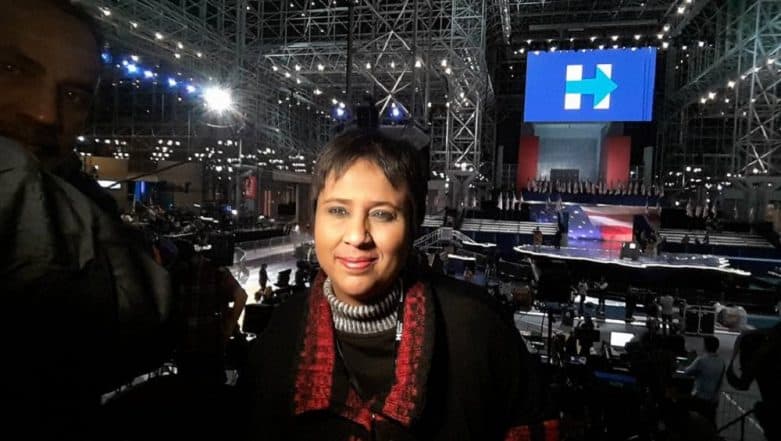 New Delhi, March 20: The cyber crime cell of Delhi Police has arrested four persons in connection with an FIR filed by TV journalist Barkha Dutt for allegedly harassing her online. While three accused a from Delhi, one is a resident of Gujarat's Surat city. Barkha Dutt had registered an FIR on February 21 stating that she was receiving threatening phone calls, messages and nude images including dick picture on WhatsApp from unknown people.
Following an investigation, the cyber crime cell arrested Rajiv Sharma (23), Hemraj Kumar (31) and Aditya Kumar (34) and Shabbir Gurfan Pinjari (45). Rajiv, Hemrat and Aditya were booked for sending objectionable text messages and have been granted bail. Pinjari was booked for sending an obscene photograph and has been remanded in 14-day judicial custody. Pinjari works at a butcher shop in Surat.
The accused told officers that they found Barkha Dutt's mobile number on social media, where someone had shared it claiming it was for "escort services". The police are yet to nab the person who shared Dutt's number online. On February 19, the National Commission for Women had asked Delhi Police commissioner Amulya Patnaik to initiate a speedy investigation into the matter.
"Four men arrested by Delhi Police cyber cell for stalking me, sexually abusing me, sending me nude/D#ck pictures and in one case threatening to kill me. However this is not over. I have listed ten more numbers in my FIR and before a magistrate. Will follow till each one jailed (sic)," Dutt tweeted after the arrest of four accused.