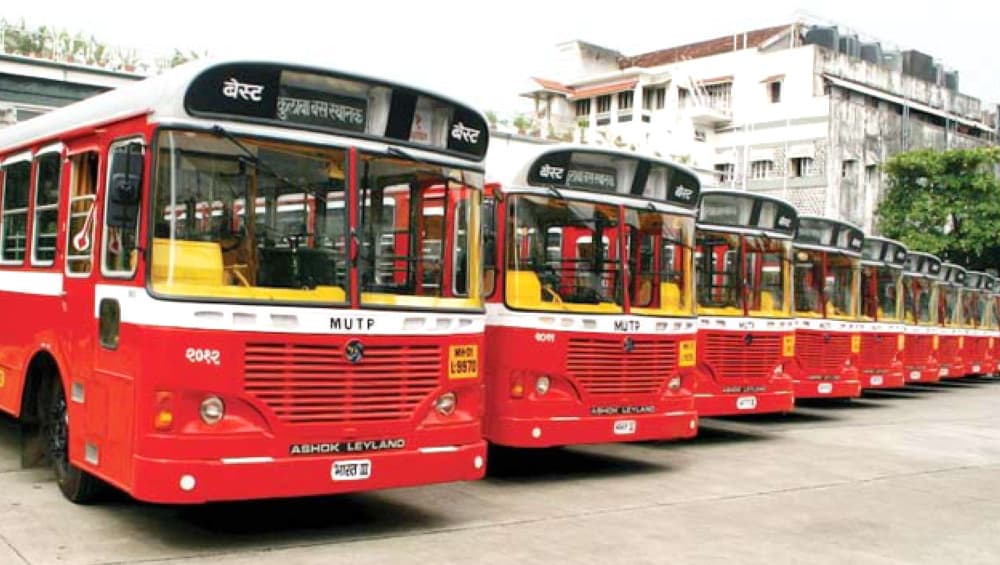 Mumbai, September 19: It comes as a huge relief to BEST bus services as the fare cut has translated to a 65 percent rise in ridership to 33 lakh commuters, which was last recorded five years ago. According to a Times of India report, in the last two weeks, the ridership has shot by one lakh commuters. Before the fare cut took place in July, the daily commuter ridership was 20 lakhs. BEST Bus Travel to Soon Become Cheaper! Check the Revised Fares.
The revised fares for 5 km is Rs 5 for Non-AC buses and Rs 6 for AC.  Up to 10 km, it is Rs 10 for Non-AC and Rs 13 for AC. The fare up to 15km for Non-AC bus is Rs 15 and for AC it is 19. Above 15kms, Non-AC fare is Rs 20 and Rs 25 for AC buses.
According to the revised pay structure, following are the distance slabs- 0-5 km, 5-10 km, 10-15 km, and over 15 km, based on which the fare will be calculated. The reason for the revision in the fare slab was because the daily ridership slipped tremendously low.
BEST has received Rs 400 crore grant from BMC recently because it was falling short on funds to repay its loans. The amount was cleared on urgency by the BMC administration.