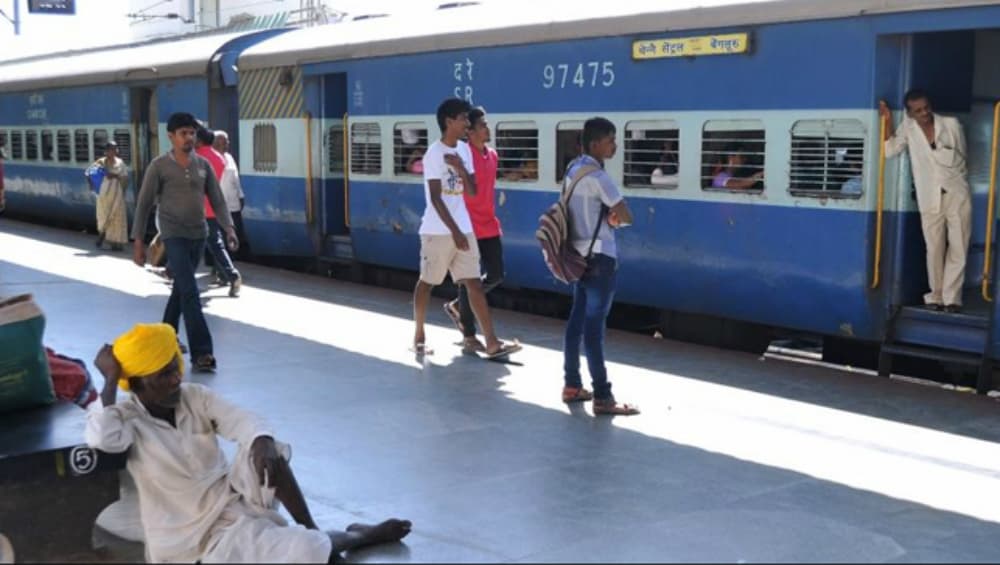 New Delhi, December 12: Amid the ongoing protests in Assam against the Citizenship Amendment Bill, the Northern Railways has cancelled all trains from Guwahati towards upper Assam region. According yo a tweet by ANI, the Chief Public Relation Officer (CPRO) of the North Frontier Railway informed that all trains from Guwahati towards upper regions of the state have been suspended until further notice due to the ongoing turmoil in the state.
Earlier in the day, flights to and from Dibrugarh, Guwahati were cancelled due to CAB protests. IndiGo issued a statement saying passengers travelling to these two cities will be offered a fee waiver on cancellation or rescheduling fee. SpiceJet is also offering refund and waiver of cancellation or change fees for all flights to and from Guwahati and Dibrugarh till Friday. Other airlines like Vistara and GoAir also announced the cancellation of flights to these two cities and waiving of cancellation or rescheduling fee.
Indefinite curfew has been imposed in Guwahati and its district of Dibrugarh till further orders in the wake of protests after the passage of the Citizenship (Amendment) Bill (CAB) in Rajya Sabha. The Bill seeks to grant Indian citizenship to non-Muslim refugees who came from Pakistan, Bangladesh, and Afghanistan
In the wake of the ongoing protests, the authorities have also suspended mobile Internet services for 24 hours from 7 pm on Wednesday in ten districts of the state-Lakhimpur, Tinsukia, Dhemaji, Dibrugarh, Charaideo, Sivasagar, Jorhat, Golaghat, Kamrup (metro) and Kamrup. The Indian Army said that five Army Columns have been requisitioned and deployed in Assam while three Assam Rifles columns have deployed in Tripura.