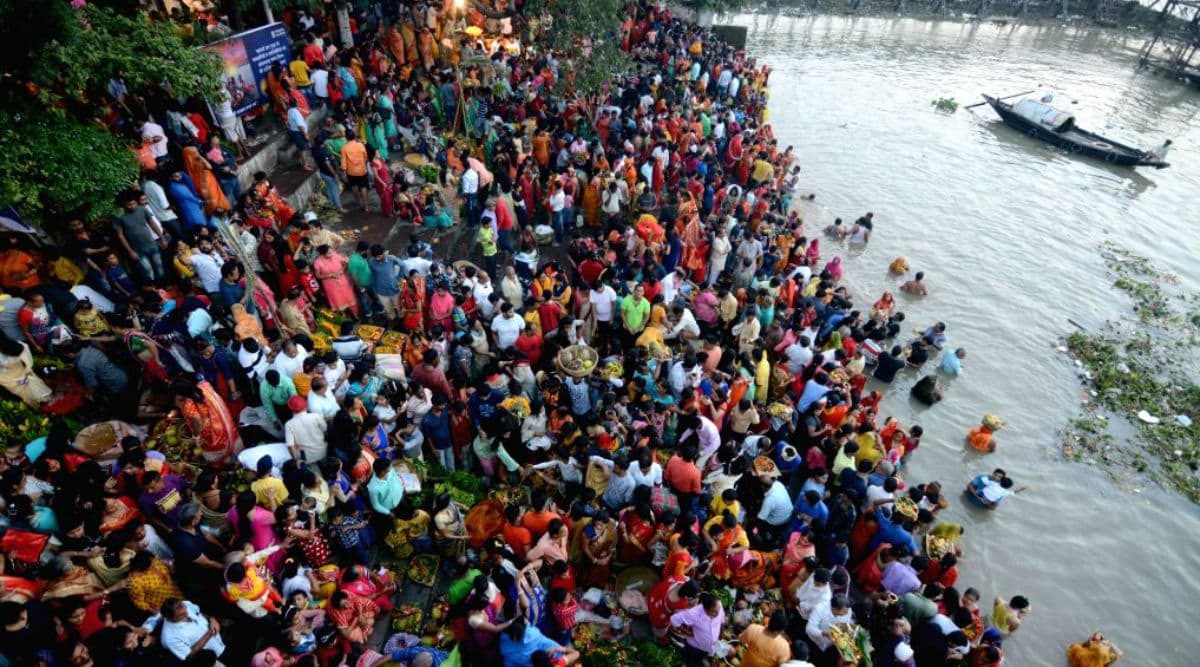 Kolkata, November 5: Days after the Chhath Puja 2019 celebrations in Kolkata, dead fish and turtle were found floating in the Rabindra Sarobar Lake premises. Violating the directives of the National Green Tribunal (NGT), hundreds of devotees had thronged inside the Rabindra Sarobar on Saturday by breaking open locks of its gates to perform Chhath Puja rituals. According to a report by TOI, samples of water were collected on Sunday, nearly 10 hours after the Puja rituals, and it was found that there was lower amount of dissolved oxygen and higher content of oil and grease in the water, which caused the deaths. Chhath Puja 2019 Photo of Women Offering Prayers Amid Toxic Foams in the 'Polluted' Yamuna River in Delhi Goes Viral.
Dissolved oxygen or the supply of oxygen level in a water body is crucial for aquatic life. If the dissolved oxygen level is poor, it causes stress to the marine biodiversity. Moreover, it takes long to bring it back to its normal level. The report further adds that as per water sample reports by environmentalist and researcher Sudipto Bhattacharya of Saviours and Friends of Environment (SAFE), the oil and grease content at 22.3mg per litre, which is more than double the permissible limit (10mg per litre). Bhattacharya said that the dissolved oxygen was recorded at 2.7 mg/litre when it should be more than 5mg/litre. Chhath Puja Turns Tragic in Samastipur, Bihar; Two Women Dead After Temple Wall Collapses Near Ghat.
The West Bengal Pollution Control Board also collected sample on Monday to ascertain the cause of the deaths. The TOI report adds that morning walkers and green activists spotted a dead turtle weighing around 50kg and several dead fish floating in the lake during their walks on Monday. The locals alleged that the "toxic contamination" caused during Chhath rituals over the weekend may have caused the deaths.
On October 14, the NGT, in a directive to the West Bengal government, had asked it to ensure that there is no violation of an earlier tribunal order, which banned any kind of ritual for Chhath Puja or other festivals in the waters of the Rabindra Sarobar.