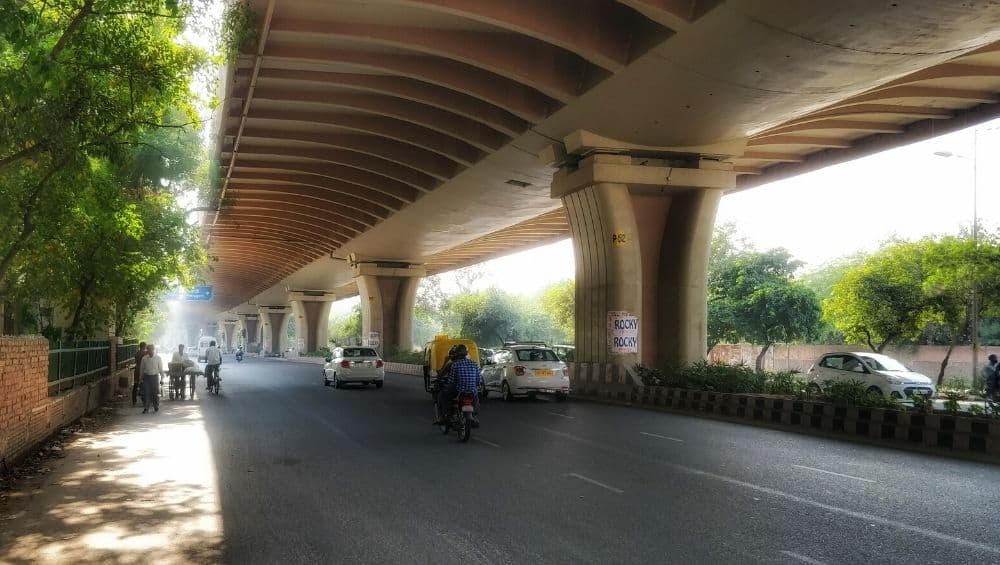 Delhi, November 11: Much to the surprise of the residents in the city, three flyovers scheduled to have been completed by October 2020, maybe open to public nine months prior to the deadline. According to a Times of India report, more than 60 percent of the work is completed and therefore, the flyovers may be open in the month of January.
In July 2017, the budget for the three flyovers was cleared by the Delhi cabinet. The flyovers are being constructed in Seelampur and Shastri Park, and the third one at Dharampura junction was added later to clear the bottleneck traffic. The construction of these flyovers started in April. Rani-Jhansi Flyover in Delhi Thrown Open to Public, Free-Flow of Traffic to Benefit 5 Lakh Commuters.
The cost of the project is Rs 350 crore and it is expected that the construction of these flyovers will boost the road infrastructure of the capital, particularly in East Delhi. In another news, the Jaipur-Delhi side of the HH Chowk flyover will remain shut till December 1 to facilitate repair of the damaged portion of the flyover.