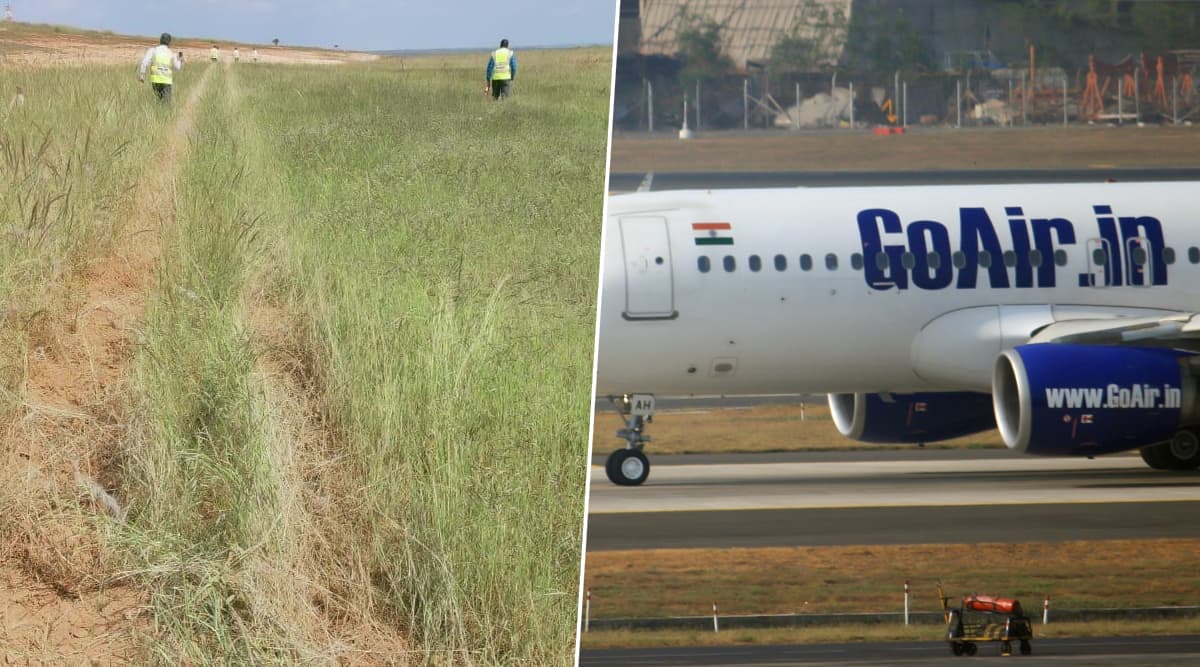 Bengaluru, November 14: The Directorate General of Civil Aviation (DGCA) has suspended a pilot who landed GoAir airline's plane outside the runway in bad weather conditions. The Airbus A320 commercial jet, which was involved in the incident, was carrying 180 people who had a narrow escape. The DGCA has ordered an inquiry in the incident which took place on Monday. The crew onboard the GoAir flight G8-811 has also been grounded. GoAir Flight Makes Emergency Landing at Patna Airport Due to Technical Glitch.
GoAir's Airbus A320 had taken off from Nagpur and was scheduled to land in Bengaluru. While landing at the Bengaluru International Airport, the plane began veering off the runway and onto the grass-covered strip of land on one side of the airstrip. The pilot then increased engine speed and was, fortunately, able to take off, NDTV reported. The plane later made a safe landing in Hyderabad, its diversionary airport. GoAir Plans to Use TaxiBots to Move Planes at Major Airports.
No passenger was hurt in the incident. The commercial jet has been grounded. The suspended pilot is reportedly an expat. A statement from GoAir is awaited. In July, a Spicejet flight from Jaipur overshot the runway at Chhatrapati Shivaji Maharaj International Airport, while landing. The incident occurred when the flight SG-6237, a Boeing aircraft, arrived and landed here around 11.51 pm, as Mumbai was lashed by heavy rains.