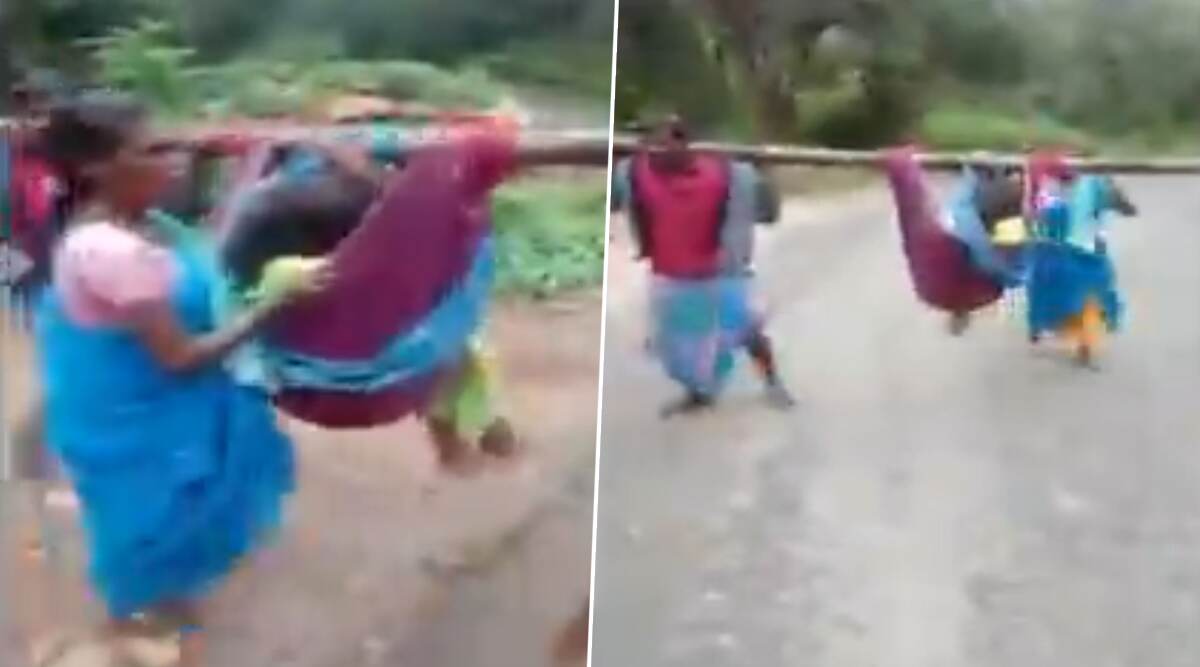 Chennai, December 4: In a latest incident of medical apathy, a pregnant woman in Tamil Nadu had to be carried in a cloth cradle as the ambulance failed to reach on time. According to a tweet by ANI, the woman was carried in a cloth cradle for 6 kms by her husband and several other locals as the ambulance couldn't reach the village due to the bad condition of roads. The incident was reported from Burgoor town near Erode on Tuesday. Reports inform that the woman's husband trekked carrying his wife along with villagers to reach the ambulance.
The report adds that the woman delivered a boy on Tuesday while she was on her way to the hospital. The mother and child are reported to be fine. Delivering babies outside the hospital or on way to the hospital has become a common occurrence across the country.
Take a Look at The Video:
#WATCH Pregnant woman carried in a cloth cradle for 6 kms as ambulance couldn't reach due to lack of proper roads in Burgur, Erode. Woman's husband with villagers trekked to reach ambulance. She delivered a boy, yesterday, on way to hospital, mother & child are fine. #TamilNadu pic.twitter.com/AmIJ0MKG1R

— ANI (@ANI) December 4, 2019
Earlier this month, a similar incident was reported from Madhya Pradesh, where a woman was made to lie on the floor after sterilization in Chhatarpur  allegedly risking infection. In September, another such incident was reported from Assam where a woman gave birth on her way to a state dispensary on a make-shift stretcher. According to an ANI tweet, two people had to carry the woman on the make-shift stretcher for 5 km as the Udalguri village in Chirang lacked healthcare facilities and couldn't make an ambulance available for the patient.