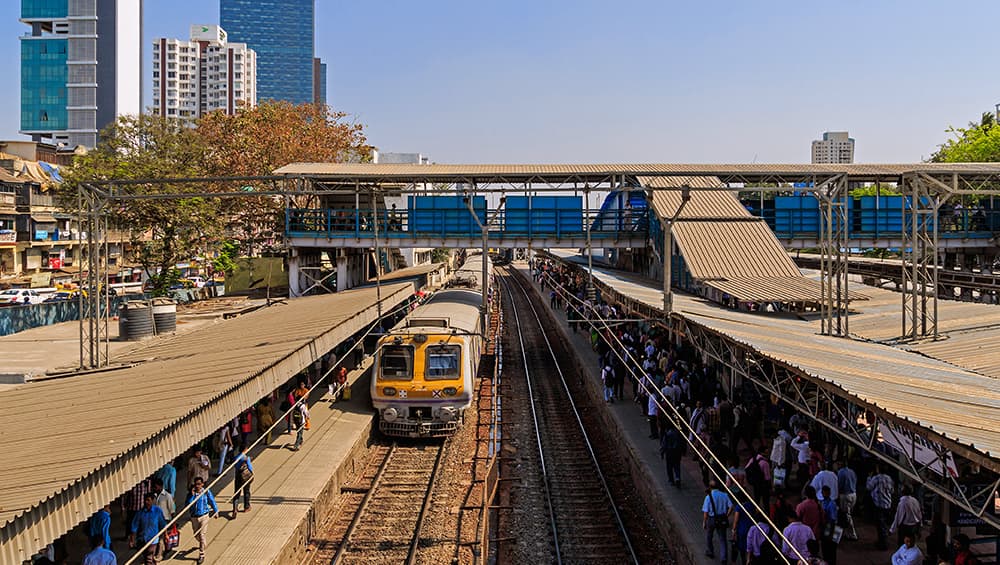 Mumbai, November 5: The Central Railway (CR) on Tuesday rolled out two more ladies' special local trains for women commuters in Mumbai. According to a tweet by ANI, two ladies' special local trains were flagged off from the Chhatrapati Shivaji Maharaj Terminus (CSMT) by Central Railway on its 68th Foundation Day. For the  safety, security and convenient commuting of  female passengers, the two local trains will run on the CSMT-Panvel and CSMT-Kalyan route. Central Railway Earns Record Fine of Rs 100.29 Crore From Passengers for Ticketless Travel in First 6 Months of 2019.
The trains with 'L. Spl' (Ladies Special) sign are fully reserved trains for female commuters. Male commuters are not allowed to enter these special local trains. At present, three ladies' special local trains run on the CSMT-Kalyan route, while only two ladies' special local trains run on the CSMT-Panvel route. At present, 3 ladies's special trains run on CSMT-Kalyan route at 05:22 pm, 06:03 pm and 06:08 pm while on CSMT-Palvel route, the trains ply at 6.08 pm and 6.26 pm. With the induction of the new trains, the number of ladies' special trains will go up to 4 on CSMT-Kalyan route and 3 on CSMT-Panvel route. Uttam Rake, First Non-AC Local Train With CCTV Cameras.
Here's the tweet:
Mumbai: Two Ladies' Special Mumbai Local Trains flagged off by Central Railway today, on the occasion of Central Railway's 68th Foundation Day. First Ladies Special flagged off for CSMT- Panvel and other one is for CSMT- Kalyan. pic.twitter.com/YB84X3LYJj

— ANI (@ANI) November 5, 2019
In 2018, the Central Railway gave a complete makeover to the first and second class ladies compartments of a local train. The CR's in-house artists  took up this initiative on a pilot basis. The aim was to give commuters a visually appealing and pleasant experience during their daily commute. Last year in May on International Women's Day, the Central Railway (CR) got India's first motorwoman Mumtaz Kazi, 47, to operate the local train, which runs from Kalyan to CSMT.