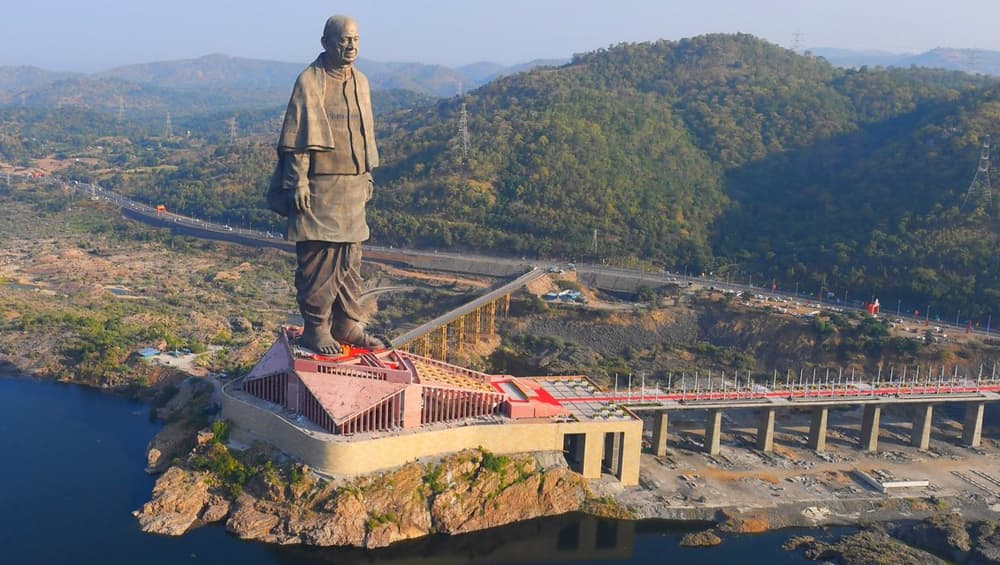 Kevadia, November 29: More than a year after being inaugurated, the world's tallest statue- Statue of Unity- is undergoing maintenance. The statue of Sardar Vallabhai Patel, which is twice the size of Statue of Liberty, will go through a slight modification soon, India Today reported. The Statue of Unity, which is located in Gujarat's Narmada district, was inaugurated on October 31, 2018, by Prime Minister Narendra Modi. Statue of Unity, World's Tallest Statue, Faces Seepage Issues at Viewing Gallery, Watch Video.
According to the report, two doors each 2.1 metre high and 1.8 metre wide will be constructed on the feet apart from two modern cranes being deployed for maintenance. The report said that two gates will be carved and one of the gates will have lift while another will have a staircase. How to Reach Kevadiya to Visit the Statue of Unity of Sardar Vallabhbhai Patel in Gujarat From Various Cities Across India.
Chief Engineer of Narmada Corporation PC Vyas told India Today that there are already two lifts in the gallery and two ladders for an emergency. However, two more special doors are being built in case of an emergency.
Over 29 lakh people have visited the Statue of Liberty since its inauguration last year, a release from SSNNL had said. As per official figures, 29,32,220 tourists have visited Sardar Patel's statue between November 1, 2018, and November 10, 2019. The income generated in this period is Rs 80.65 crore.