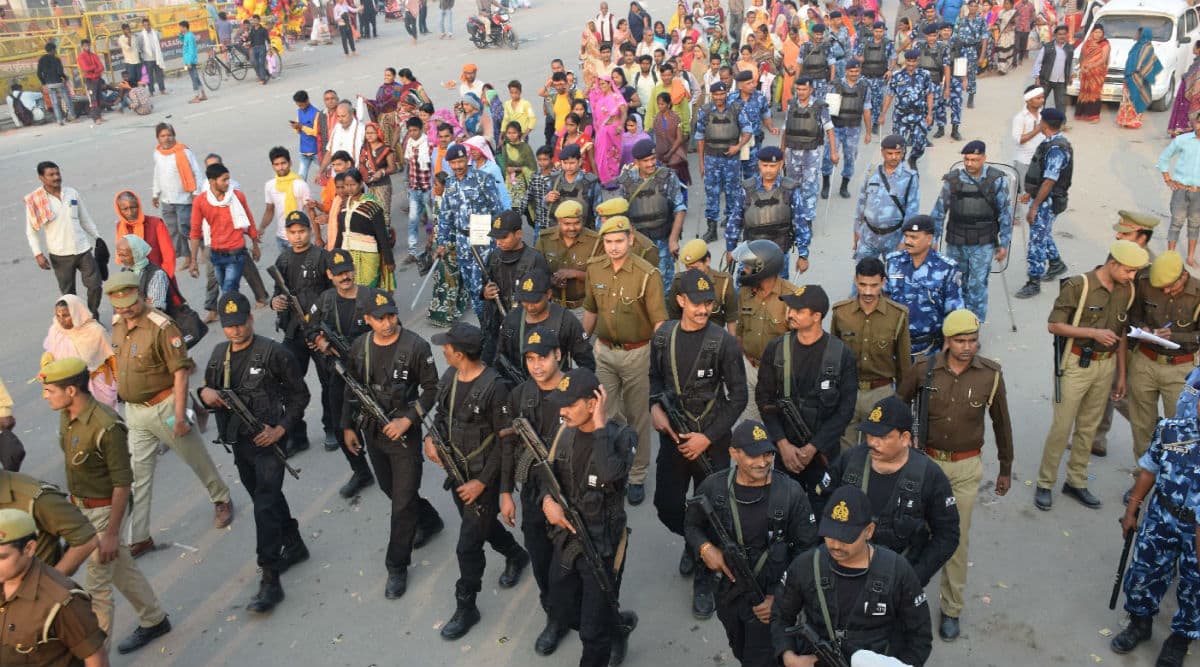 New Delhi, November 10: Terrorists of Pakistan-based Jaish-e-Mohammed may attempt to carry out attacks in Delhi, Uttar Pradesh and Himachal Pradesh, multiple intelligence agencies have warned the central government. Prior to the Supreme Court's verdict in the Ayodhya case, messages had been circulated by Jais-e-Mohammed on "dark web", which has led to apprehensions of "major terror attack", a Hindustan Times report said on Sunday. Ayodhya Verdict: Full Text of Supreme Court Judgment.
According to the report, the Military Intelligence, the Research and Analysis Wing (R&AW) and the Intelligence Bureau (IB) have simultaneously warned the government of a possible attack. Similar inputs from multiple agencies show the seriousness of the threat. "Each of these agencies has come to the same conclusion individually," a senior officer was quoted as saying. Communication between JeM operatives has increased ahead of the apex court's verdict. Highlights of the Supreme Court Judgement in the Ayodhya Case.
"The frequency of the communication jumped several-fold in the last 10 days as it was increasingly clear that the judgment could be expected anytime," the officer said. Security agencies are on high alert as there is an apprehension of a "desperate terror" attack by Pakistan-based terror outfits in the wake of the Supreme Court's judgment in favour of Hindus on the disputed site in Ayodhya. "The idea is to trigger a communal backlash," another officer was quoted as saying.
Ahead of the Ayodhya verdict, the Ministry of Home Affairs asked all states and Union Territories to remain alert and deploy adequate security personnel in all sensitive places and ensure that no untoward incident takes place anywhere in the country. On Saturday, the Supreme Court delivered a historic judgement in the seven-decades-old Ayodhya land dispute, directing the Central government to form within three months a Trust which will construct a Ram temple at the disputed site.
Sunni Waqf Board, which was also a party to the dispute, is to be given land of 5 acres at an alternate place in Ayodhya for construction of a mosque, according to the judgement of five-judge bench, headed by Chief Justice Ranjan Gogoi.