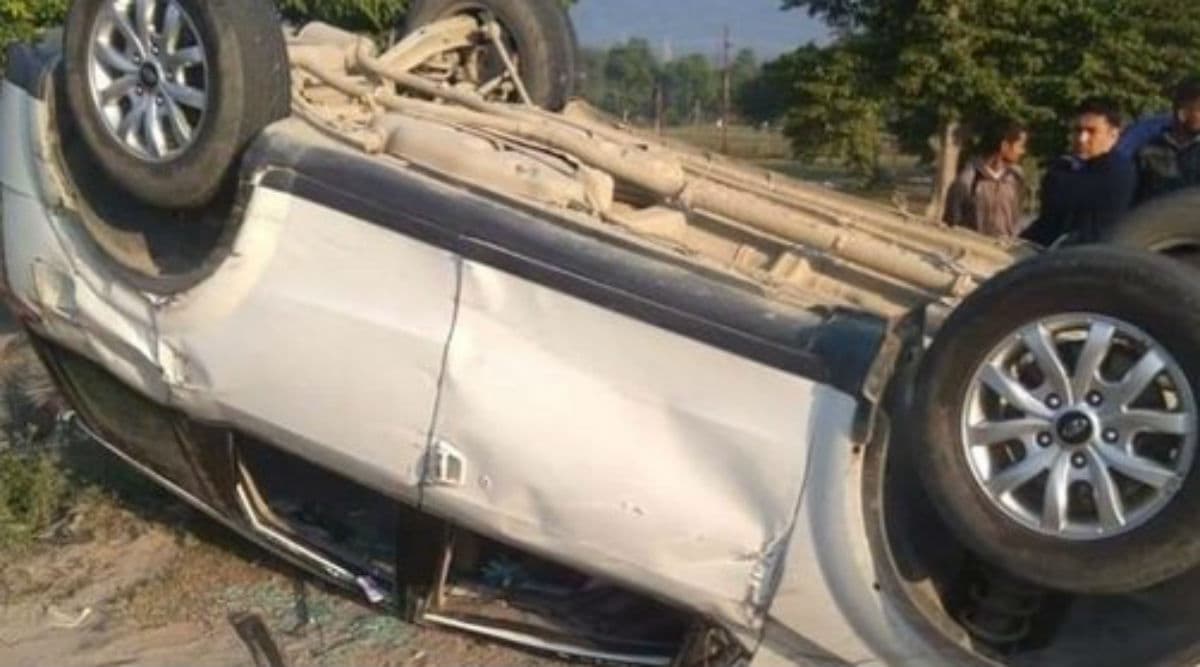 Haridwar, November 10: Bharatiya Janata Party (BJP) lawmaker Tirath Singh Rawat sustained injuries after his car met an accident on Sunday. The mishap took place near Bhimgoda-Pant Deep in which Tirath Singh Rawat's car turned turtle. Rawat, who represents Garhwal parliamentary constituency in Uttarkhand, was returning from Delhi. The accident happened at around 7:30 am. BJP MP GVL Narasimha Rao's Car Hits 2 Women, One Dead in Accident at Guntur in Andhra Pradesh.
According to news agency ANI, Rawat was rushed to the city hospital in Haridwar where he was being treated. He fell unconscious after the accident. However, his condition was said to be stable. Rawat suffered minor injuries in his hip bone. Doctor Mahendra Singh, who treated the BJP MP, said some tests were conducted and results were normal.
Rawat was then discharged from the hospital. He also spoke to media and said that he was fine. Visuals from the accident site showed Rawat's car lying upside down and damaged.