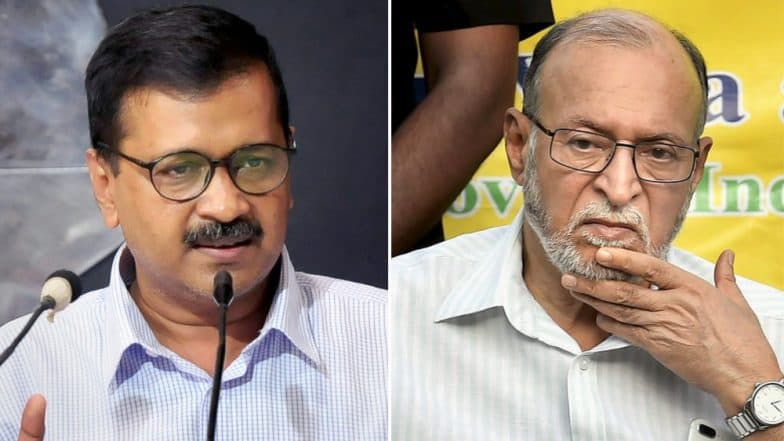 New Delhi, February 14: Months after a constitution bench clipped powers of the Lieutenant Governor (L-G) in Delhi, the Supreme Court delivered a blow to the Aam Aadmi Party government, upholding the Centre's power over the Anti Corruption Bureau and formation of an inquiry commission. The bench, comprising of Justices AK Sikri and Ashok Bhushan, however, delivered a split verdict on the issue of transfer and posting of Delhi government officers.
Justices AK Sikri and Ashok Bhushan agreed on disputes relating to the Anti-Corruption Branch, setting up of a commission of inquiry, control over electricity boards, land revenue matters and appointment of public prosecutors. The bench held that the Centre has the power to control the Anti Corruption Bureau and can only pass orders under the Commission of Inquiry Act.
The two-judge bench also said the powers to appoint Special Public Prosecutor and decide the minimum rate of the agricultural land in the national capital rest with the Delhi government. The power to regulate electricity will also rest with the Delhi government, the top court held. The two judges, however, disagreed on the 'Services' issue. No Respite For Arvind Kejriwal, AAP Government's File Sent Back Despite Supreme Court Ruling Against L-G.
Justice Sikri said transfers and postings of Joint Secretaries and officers above will be in the domain of Lieutenant Governor; for those below them, the recommendation will be routed through the Council of Ministers of the elected government in Delhi. However, Justice Bhushan differed saying that the Delhi government has no control over appointments. Transfer and appointment of "higher" officers will rest with the Centre, he added.
| | |
| --- | --- |
| Department | Authority |
| Inquiry Commission | Centre |
| Anti Corruption Bureau | Centre |
| Electricity Reforms | Delhi Government |
| Minimum Rates of Agricultural Land | Delhi Government |
| Appointment of Public Prosecutor | Delhi Government |
| Posting, Transfer of Government Officers | Larger Bench to Decide |
The top court said that L-G will not routinely differ with the Delhi government. The court also made it clear that the LG would not unduly delay referring the matter to the President where there is a fundamental difference of opinion with the Delhi government. Notably, a Constitution Bench of the Supreme Court on July 4, 2018, had held that the L-G is bound by the aid and advice of the Council of Ministers.