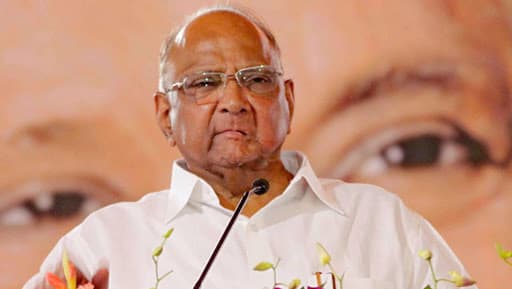 New Delhi, March 12: NCP chief Sharad Pawar on Tuesday said that BJP may emerge as the single largest party in the ensuing Lok Sabha polls, but Narendra Modi will not become the Prime Minister for the second term.
"I don't think that Narendra Modi will become Prime Minister again as the BJP will not get the required number in the Lok Sabha elections. However, BJP may emerge as the single largest party which cannot form the government without the support of other political parties," he said. NCP Chief Sharad Pawar Not to Contest in LS Polls, Paves Way For Grand Nephew Parth Pawar.
Talking to media persons here, Pawar, also a former Union Minister, further said: "If the BJP takes the support of other parties to form the government, then the parties which support the BJP will look for someone else as their prime minister."
In a surprise announcement on Monday, Pawar said that he would not contest the ensuing Lok Sabha elections, which came within a month when he declared that he would enter the poll fray.
The 78-year-old Rajya Sabha member instead decided to launch his grand nephew Parth from Maval constituency.
"I thought that already two members of my family are contesting the election and this is the time one should think about not contesting. Hence, I felt this is the right time to take a decision not to contest since I have already contested 14 times in the past," he said.
Earlier, on February 20, Pawar had said that he will contest the Lok Sabha elections, while his nephew Ajit Pawar and other family members will not contest. NCP is contesting the polls in alliance with the Congress in Maharashtra where 48 Lok Sabha seats are at stake.