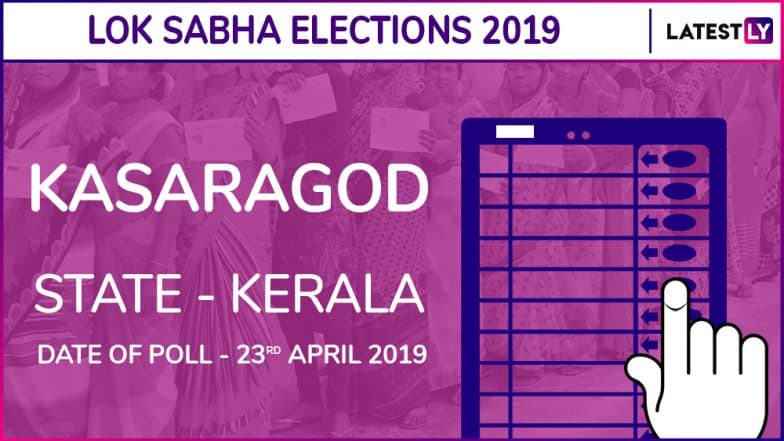 The results of the Kasaragod Lok Sabha Constituency has been declared. Congress candidate Rajmohan Unnithan won the seat with 4,74,961 votes. Unnithan won by a margin of 40,438 votes. Other candidates in the fray included Bharatiya Janata Party (BJP) candidate Raveesh Thantri Kuntar, Communist Party Of India's (CPIM) KP Satheesh Chandran and Bahujan Samaj Party (BSP) candidate Basheer Alady. Voting took place for the Kasaragod Constituency during the third phase on April 23. According to the Election Commission, a total voter turnout of 80.57 per cent was recorded in the constituency.
Kasaragod is a Lok Sabha constituency out of the 20 constituencies in Kerala. The town of Kasaragod which lies in the northern tip of the state is the municipality and the administrative seat of the Kasaragod district. Kasaragod's constituency number is 1. Kasaragod Lok Sabha constituency comprises of seven assembly segments including Manjeshwar, Kasaragod, Udma, Kanhangad, Trikaripur, Alathur and Kalliasseri.
Kasaragod is a CPI (M) stronghold since the 1999 Lok Sabha elections. P Karunakaran has been a three-time sitting MP since 2004. Former spokesman of the Congress party in Kerala, Rajmohan Unnithan had contested the Assembly elections from Kundara and Thalassery constituencies, but lost. Check Full Schedule of Lok Sabha Elections 2019.
BJP's candidate Raveesh Thantri Kuntar had lost 2016 Assembly Elections. He had lost to UDF's A Nellikkunnu by a margin of 8,607 votes and secured 56,120 votes. Kasaragod comprises of 37.24 percent of Muslims and 55.84 percent of Hindus. In 2014 Lok Sabha elections, P Karunakaran defeated his closest opponent, T Siddique, a Congress candidate by a tight margin of fewer than 7,000 votes.
Lok Sabha Elections 2019 Schedule for Kasaragod Constituency:
| | |
| --- | --- |
| Announcement and Issue of Press Note | March 10 |
| Issue of Notification | March 28 |
| Last date for filing nomination | April 4 |
| Scrutiny of nomination | April 5 |
| Last date for withdrawal of candidature | April 8 |
| Date Of Poll | April 23 |
| Date of Result | May 23 |
| Dates Before Elections Shall be Completed | May 27 |
Lok Sabha Elections 2019 Phase 3 Schedule And Dates (Watch Video):
The Lok Sabha elections 2019 was held between April 11 and May 19 in seven phases. In Kerala, voting was held in a single phase. During the third phase, the polling was held in 115 Lok Sabha constituencies of 14 states. The counting of votes was held on May 23 and thereafter the results were declared.