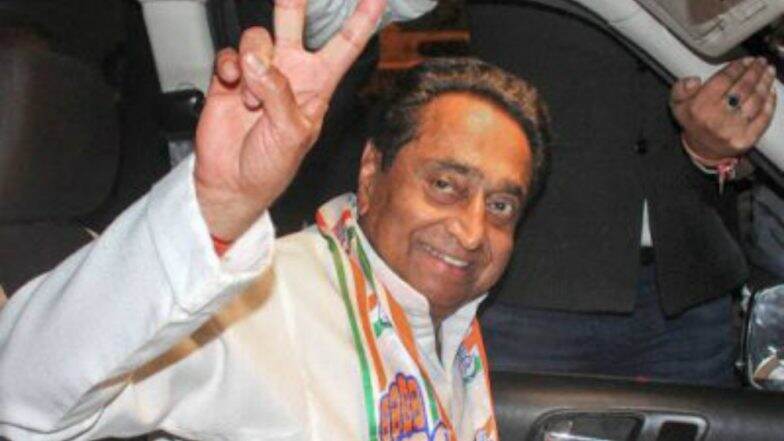 Bhopal, September 10: The Madhya Pradesh government, ahead of the Jhabua assembly bypolls, has declared that the state government will distribute "free wheat and rice" on the birth of every child in tribal-dominated blocks in the state. The government's announcements will be applicable in the 89 development blocks with Tribal majority, said a report in India Today. Madhya Pradesh CM Kamal Nath Meets Sonia Gandhi, Discusses Congress Party's Organisational Issues.
The government scheme or programme under which wheat and rice will be distributed is called the Chief Minister Help Scheme. Madhya Pradesh chief minister Kamal Nath is eyeing the tribal vote bank in the state ahead of the by-polls, alleged the BJP led Opposition on the state government's announcement. Jyotiraditya Scindia Has This Message For Kamal Nath Amid Feud Within Madhya Pradesh Congress.
The scheme provides for distribution of free rice in six districts if a child is born. Whereas, wheat will be distributed in 14 districts on the birth of a child, reported India Today. The 89 development blocks chosen for the Chief Minister Help Scheme will also have the provision of obtaining Rs 25,000 for purchasing utensils for the community in the panchayat.
The government's move is said to spring from the fall in the tribal votes received in the 2019 Lok Sabha Elections. Though the Congress won majority seats in tribal dominated constituencies in the 2018 assembly elections, the vote share fell in the Lok Sabha polls.
The tribal population in Madhya Pradesh is 80.67 lakh and forms over 20 per cent of the total population in Madhya Pradesh. The Congress is on a wafer-thin majority in the Madhya Pradesh assembly with 114 MLAs in the 230 member assembly.
The BJP has 108 MLAs and the Jhabua seat holds importance for Congress as it has been a seat that has seen  Congress candidate winning. However, the BJP has won the seat too and the contest is bound to be tight.