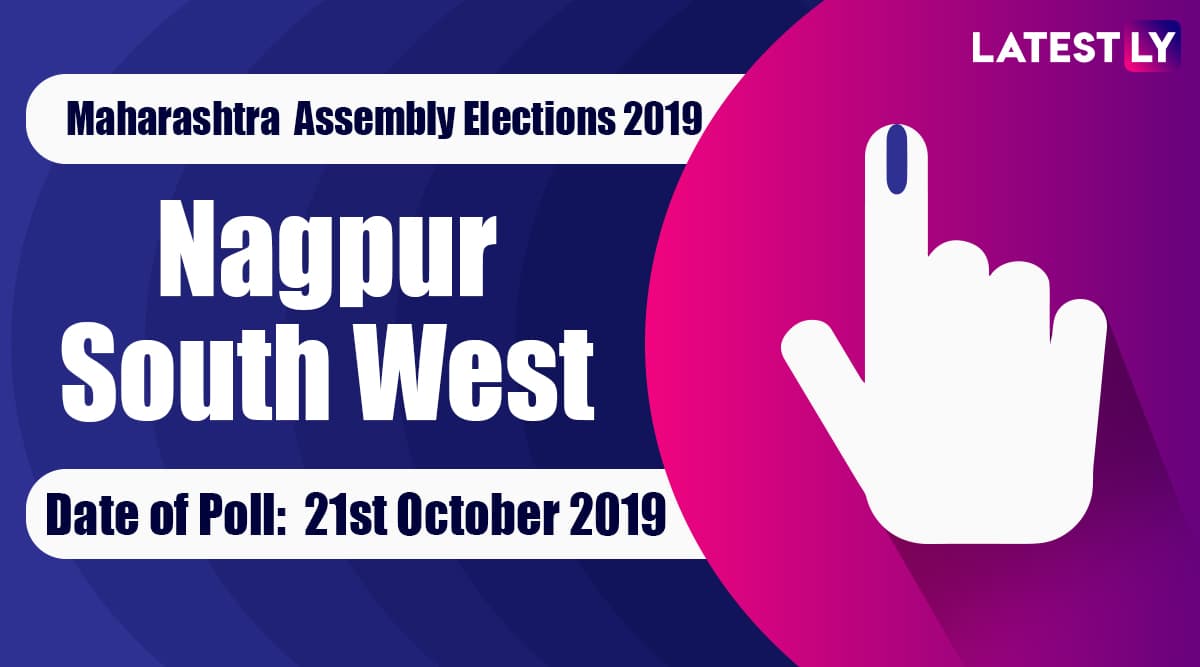 Result of the assembly elections in Nagpur South vidhan sabha constituency, along with other assembly segments of Maharashtra, has been declared by the Election Commission. The seat went to polls in the single-phase elections held on October 21. The electoral contest here was primarily between the Bharatiya Janata Party (BJP)-Shiv Sena alliance and the Opposition's coalition of Congress and Nationalist Congress Party (NCP). Chief Minister Devendra Fadnavis, the BJP candidate, has been declared the winner. Assembly Elections Results 2019: BJP-Shiv Sena Alliance Gets Clear Mandate in Maharashtra; Hung House in Haryana.
From the Nagpur South West seat, the BJP had issued the ticket to Fadnavis, whereas, the Opposition candidate was Congress leader Dr Ashish Deshmukh. In 2014, Fadnavis of the BJP won the elections and went on to become the CM for the first time.
In the 2014 Maharashtra assembly elections, the saffron alliance of BJP-Sena returned to power after a hiatus of 15 years. Both the parties had contested without a pre-poll pact, and had ended up winning 122 and 63 seats, respectively. The Congress and the NCP -- which also fought without a pre-election alliance -- were reduced to 42 and 41 seats, respectively. Following the polls, the BJP and Sena sealed a post-election coalition to jointly form the government.
Along with Maharashtra, the state of Haryana -- with 90 legislative assembly seats -- also went to polls on October 21. In both the states, the pollsters had given the edge to the BJP. The party was predicted to win up to 78 constituencies in Haryana in one of the surveys. In Maharashtra, the BJP-Sena alliance was predicted to bag up to 205 out of the 288 constituencies, as per one of the opinion polls.
| MLA Candidates | Party | Votes |
| --- | --- | --- |
| Amol Bhimraoji Hadke | AAP | 825 |
| Devendra Gangadharrao Fadnavis | BJP | 73143 |
| Dharmashila Mahendra Bharadwaj | IND | 66 |
| Shailesh Krushnarao Mankar | IND | 63 |
| Reena Yashvir Singh | IND | 62 |
| Ravi Als Ravindra Paikuji Shende | VBA | 5840 |
| Dipak Laxmanrao Maske | IND | 51 |
| Vivek Vinayak Hadke | BSP | 4709 |
| Dr. Ashish Deshmukh | INC | 40874 |
| Prashant Pawar | IND | 162 |
| Jyotsna Vijay Adakane (Khairkar) | IND | 161 |
| Adv. Pankaj Manikrao Shambharkar | IND | 151 |
| Prabhakar Krushnaji Satpaise | IND | 139 |
| Arun Bhaurao Niture | Rashtriya Kisan Bahujan Party | NA |
| Ambadas Lokhande | Bahujan Mukti Party | NA |
| Kantilal Haribhau Pakhide | Bahujan Republican Socialist Party | NA |
| Com. Yogesh Krushnarao Thakre | Communist Party of India (Marxist-Leninist) Red Star | NA |
| Raju Singh Ganesh Chauhan | Baliraja Party | NA |
| Sachin Jagorao Patil | Maharashtra Bahujan Vanchit Agadi | NA |
| Sanjeev Tarachand Tirpude | Republican Party of India (Khobragade) | NA |