New Delhi, June 13: The Congress on Wednesday held Iftar celebrations with party President Rahul Gandhi playing host to a galaxy of leaders. The Iftar party was held at Taj Palace Hotel in Delhi. Among the top leaders present were Former President Pranab Mukherjee, Pratibha Patil, Hamid Ansari among others.
"Congress President has extended an invite to Sh. Pranab Mukherjee & he has graciously accepted. Hope this will set to rest unwarranted speculation", Congress Spokesperson Randeep Singh Surjewala tweeted. He further added saying that to set the record straight,  Pranab Mukherjee had attended the last Iftar get together organised by then Congress President, Sonia Gandhi too. "Bereft of unwarranted issues, let compassion & friendship for all guide us in the holy month of Ramadan", Surjewala added in another tweet.
Rahul Gandhi's Iftar Party; See Pics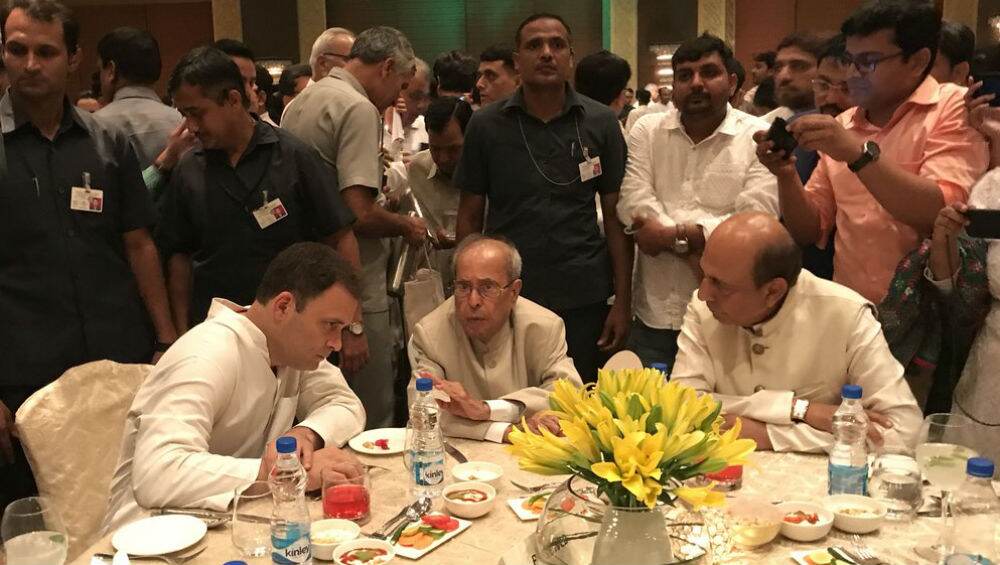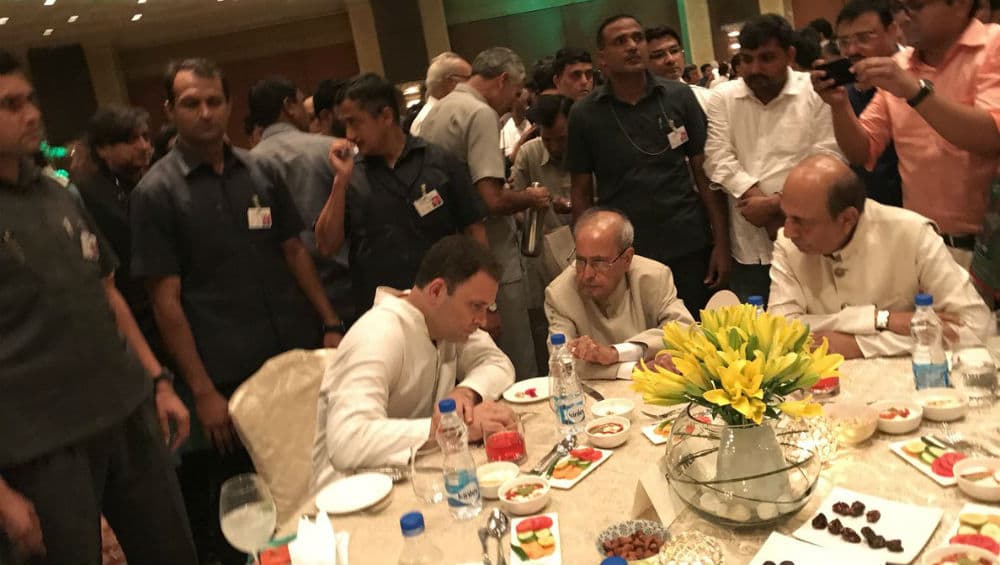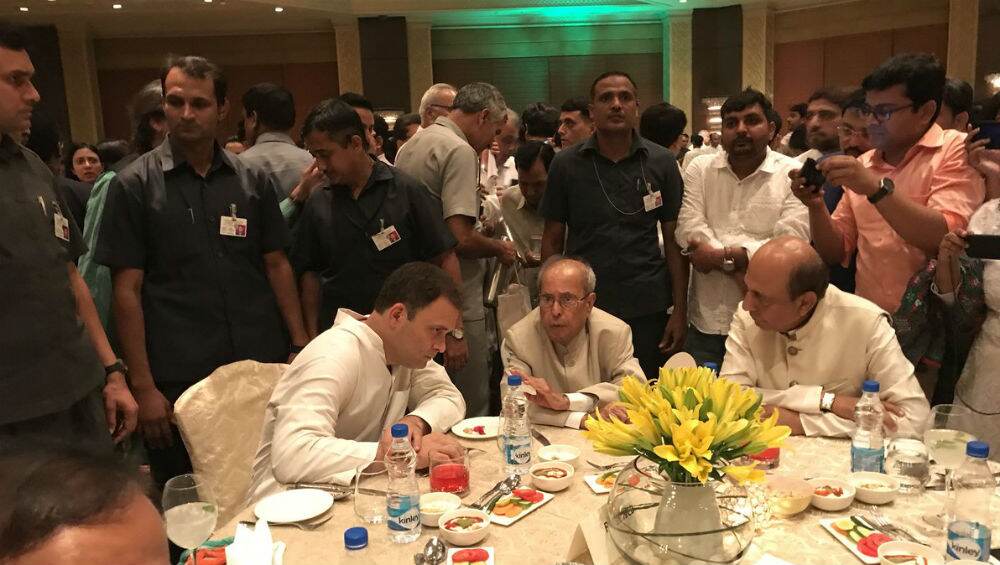 It must be noted that for Rahul Gandhi this will be the first occasion to host an Iftar since he took charge as the Congress chief. The party held the Iftar celebration after a gap of two years. Reports inform opposition party leaders including Mulayam Singh Yadav, Sharad Yadav, Sharad Pawar, Sitaram Yechury, Tejashwi Yadav and others are expected to be present at the Iftar party.
Reports inform that leaders of 17 parties were invited for dinner organised by the Congress. Top leaders like Sharad Pawar, Mamata Banerjee and Mayawati will give a miss to the iftar party today. The guest list includes opposition leaders like Praful Patel, Sharad Yadav, Sitaram Yechuri, Dinesh Trivedi, Kanimozhi, Omar Abdullah, D Raja, Satish Mishra, Ramgopal Yadav among others.