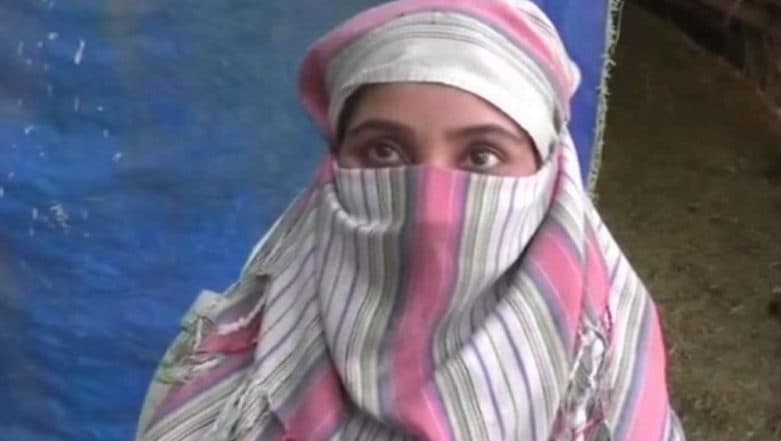 Lucknow, September 9: The law student in Uttar Pradesh's Shahjahanpur, who has accused BJP leader and former Union Swami Chinmayanand of raping her, has claimed to have submitted evidence to support her charge. The "explosive video evidence", she said, has been handed over to the Supreme Court-appointed Special Investigation Team (SIT) by her friend. Chinmayanand Allegedly Seen Getting Naked Massage in Fresh Video.
Appearing before the press on Wednesday, the victim claimed that she had captured Chinmayanand sexually assaulting her through a camera hidden in her spectacles. The SIT is yet to issue a statement after being reportedly handed over the clip.
The 23-year-old has accused Chinmayanand, who served as Union Minister during the Atal Bihari Vajpayee-led government, of raping her for a period of over a year. He coerced her into silence after capturing the video of one of the sexual assaults, she alleged.
Chinmayanand's lawyer Om Singh rubbished the charges, claiming that she is hatching a conspiracy to frame the BJP MP. "On August 24, she made the first video... she didn't say something had happened to her. She alleged he (Chinmayanand) had destroyed lives of many girls and (was) threatening her...when she was not successful in her conspiracy, she created new drama," he was reported as saying.
Meanwhile, on Tuesday, the police team searched the hostel room of the complainant for nearly six hours. This was preceded by her interrogation by the SIT which lasted for nearly 11 hours.
"On Sunday, the SIT quizzed me for about 11 hours. I have told them about the rape. Even after telling them everything, they have not arrested Chinmayanand yet," the law student said.