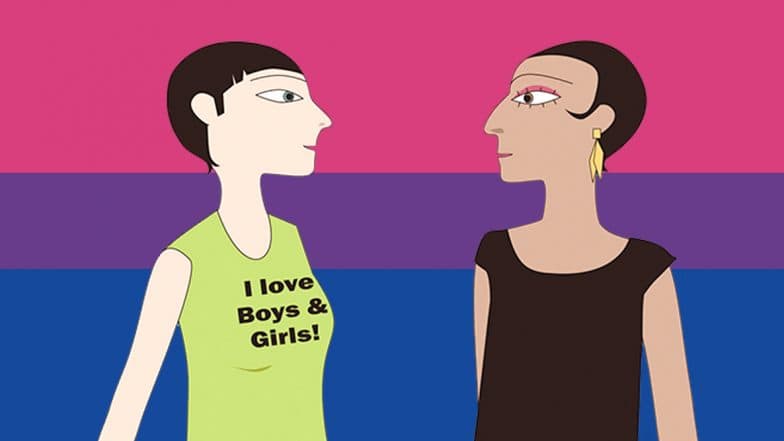 Gender and sexuality have evolved in the world's view from being binary to a spectrum. The recent support that the LGBTQAI community is receiving worldwide has been long overdue. September 23 is observed as Celebrate Bisexuality Day, also called as Bi Visibility Day or International Celebrate Bisexuality Day. On this day, people recognise and celebrate bisexual history, bisexual community and culture, and all the bisexual people in their lives. Every year, many share Celebrate Bisexuality Day Quotes and messages on Facebook, WhatsApp and other social media websites to highlight the struggles that bisexual people have endured over time.
Three bisexual right activists in the US started the International Celebrate Bisexuality Day in 1999, when they realised the need to talk about this important part of the community. The bisexual community was often sidelined and suffered lack of visibility which motivated people to come out and commemorate this day, to open conversations. Understanding bisexuality has been a struggle, even for people in the community, and this is the reason that celebrating Bi Visibility Day is extremely crucial. Here are a few quotes that capture what bisexuality is, to share with your friends and families.
1. Remember, bisexuality doesn't mean halfway between gay or straight. It is its own identity. - Evan Rachel Wood
2. "When did the skin on our bodies, the difference in our voice, or the direction our heart takes us decide whether or not we should have human rights?"
3. I'm open about having bipolar disorder. I'm open about being of mixed race. I'm open about being bisexual, and I have this wantingness to talk about it, and for me, it's about more than being a role model for any specific community. - Halsey
4. I'm not really gay, and I can't sit here and say that I am, because that's not real and that's not genuine. But I also can't sit here and say that I'm straight. This is something I've come to the conclusion through therapy and from being honest with myself. I am bisexual. - Shane Dawson
5. "To me, it's not who you love… a man, a woman, what have you… it's the fact that you love. That is all that truly matters." — Al Pacino
6. "Amazing how eye and skin color come in many shades yet many think sexuality is just gay or straight." — DaShanne Stokes
These thought-provoking quotes raise questions about the much-needed discussions on bisexuality. The history and culture of the day are highlighted, and people engage in discussions and public addresses to raise more awareness about bisexuality. While it is not an official holiday, there are various conferences, workshops and open discussions arranged on this day around the world. These efforts over the past decade have really helped the community gain importance and here's hoping it continues in the years to come.