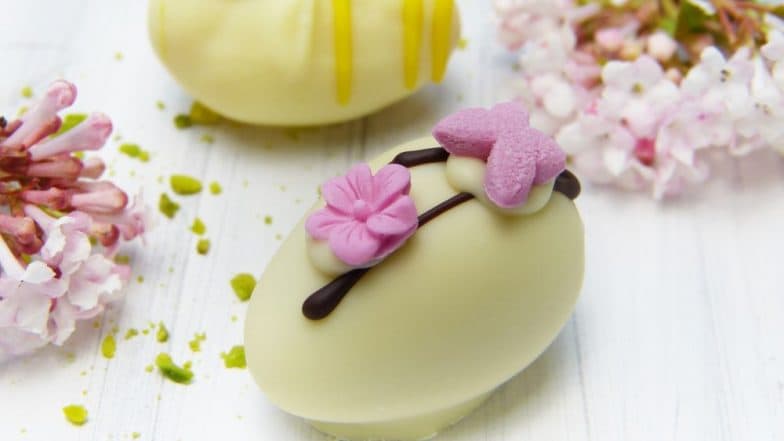 April 21 marks the celebratory occasion of Easter for all Christians around the world. Also known as Pascha or Resurrection Sunday, Easter festival commemorates the resurrection of Jesus from the dead. One of the very famous traditions of Easter is an elaborate Easter feast which has a special menu of delicious dishes. Hot cross buns, roasted meat dishes to lovely desserts, an Easter spread is something to gorge on. Like ham is one of the traditional Easter food, different types of Easter eggs are the most loved easter food. The ham is a traditional Easter food item in the US because the meat was slaughtered in the fall and there was no refrigeration. Roast lamb, the main dish at Jewish Passover, is the traditional meat for the main meal on Easter Day as well. We give you some Easter special recipe videos which you can try and prepare a lovely Easter spread at home. Happy Easter Sunday 2019 Wishes and Messages: Best WhatsApp Stickers, Photos, GIF Images & Facebook Greetings to Share on This Festive Day.
Marzipan Eggs
Marzipan Eggs is a must-try. Made out of nuts and sugar this traditional sweet dish is known to have deep culinary roots. Here's an easy recipe of Marzipan Eggs.
Marzipan Eggs Recipe:
Easter Eggs Nests
Why just make eggs when you can also make the nests along with it? This special recipes made out of chocolate is a perfect Easter food that also looks delightful
Easter Eggs Nests recipe:
Peanut Butter Chocolate Easter Eggs
Who doesn't like Peanut butter? This vegan and free of refined sugar recipe is a must try this Easter. It is easy to make and is a perfect treat for your tastebuds. Easter 2019 Quotes: Easter Sunday HD Images & Inspirational Sayings to Share With Your Dear Ones This Joyous Occasion for Christians.
Peanut Butter Chocolate Easter Eggs:
Whatever kind of easter eggs you make, it is really important to decorate it the creative way.
7 ways to decorate your Easter eggs:
May your Easter celebration be as sweet and beautiful as these delicious Easter eggs. Share your favourite Easter egg recipe with us. Wish you all a very Happy Easter 2019!