Father's Day 2019 is approaching and we cannot keep our calm. It is a significant day, to honour the men in our lives, whose devotion to his child's upbringing is hugely admired. The importance of fatherhood can never be ignored and he will remain every kid's favourite superhero, who is up to take any risk for his children. Just like a mother, the significance of a father is some time, beyond words. But still, there are certain beautiful lines that rightly describe your emotion towards the paternal bond. Hence, on the wonderful occasion of Father's Day 2019, here we have compiled a super collection of Happy Father's Day 2019 quotes and messages that you can share with your dad, celebrating fatherhood. The Father's Day 2019 quotes come with beautiful images and GIF greetings, to make your father feel loved. Here's to All the Dads Making Us Proud in the Pride Month. 
Every year, Father's Day 2019 is celebrated on the third Sunday of June. This year, it falls on June 16, 2019, and kids of all age, are busy to plan the right Father's Day 2019 evening. These quotes on Father's Day 2019 will work like magic, while spend some precious time, showering a little extra love to your daddy. Below, are the wonderful collection of Father's Day 2019 quotes and images that you can share and even include on those Happy Father's Day greeting cards. Cool, Personalised and Absolutely The Best Gifts That Will Make Your Dad Feel Special and Loved!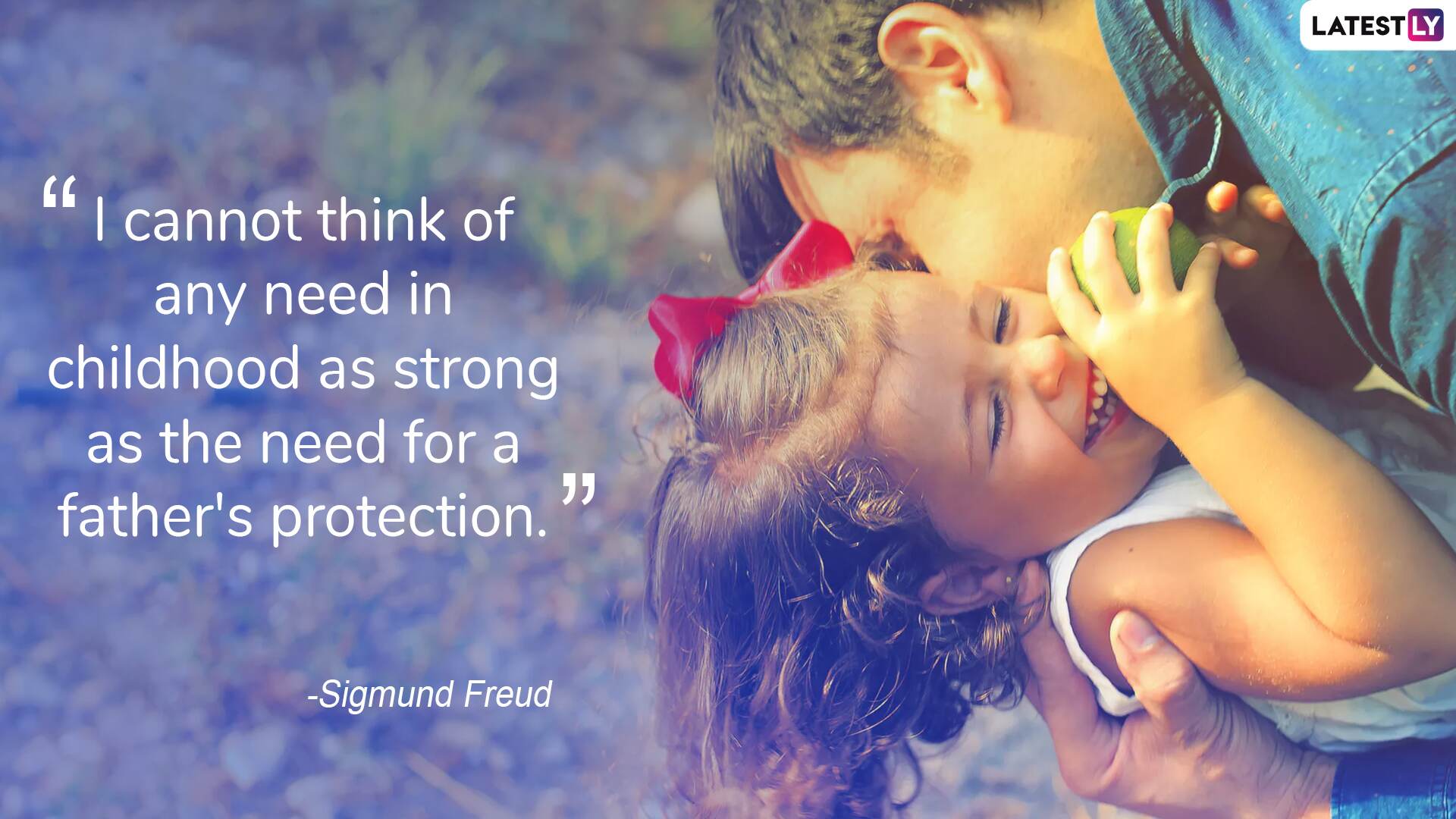 "I cannot think of any need in childhood as strong as the need for a father's protection." Sigmund Freud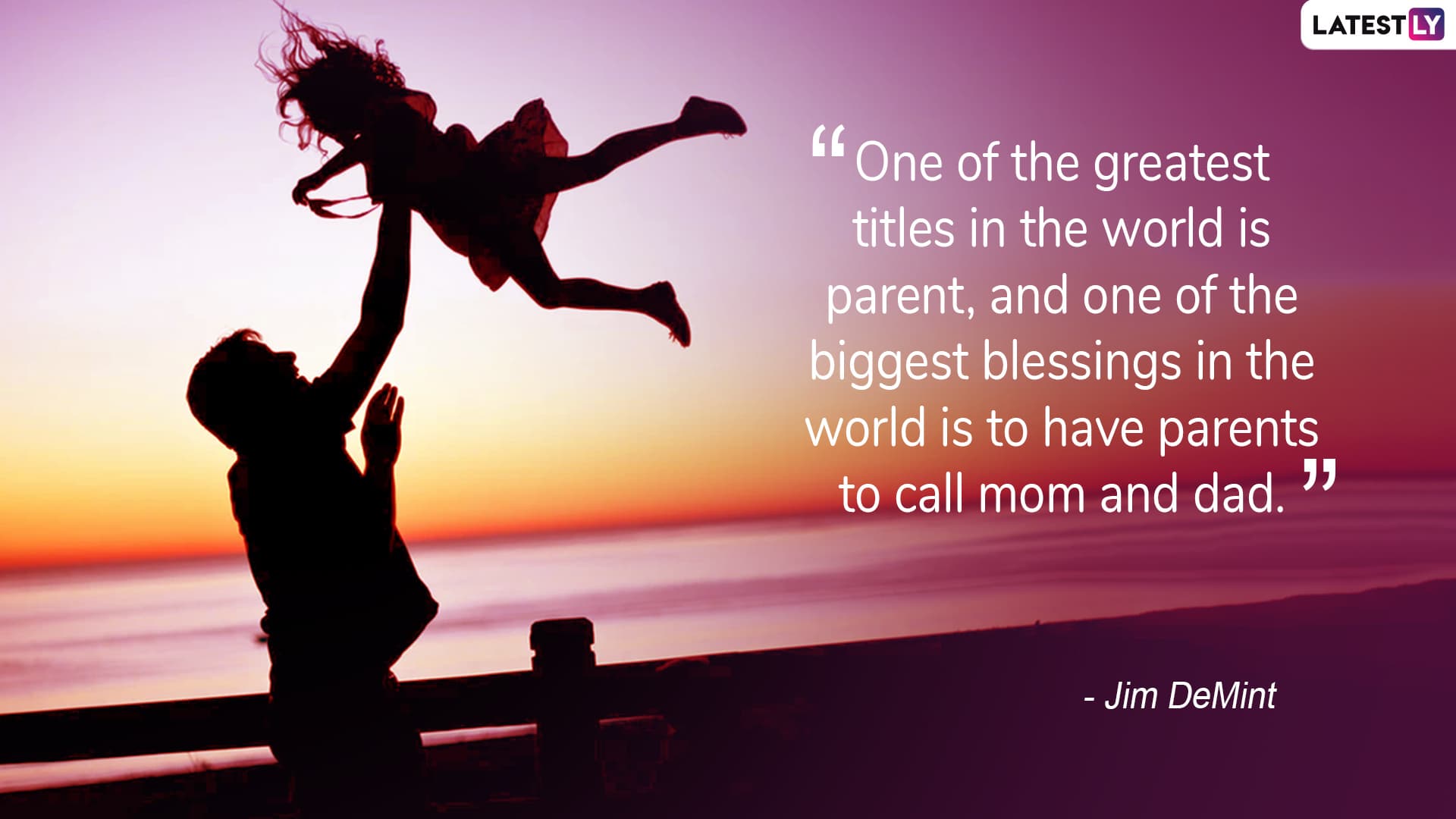 "One of the greatest titles in the world is parent, and one of the biggest blessings in the world is to have parents to call mom and dad." Jim DeMint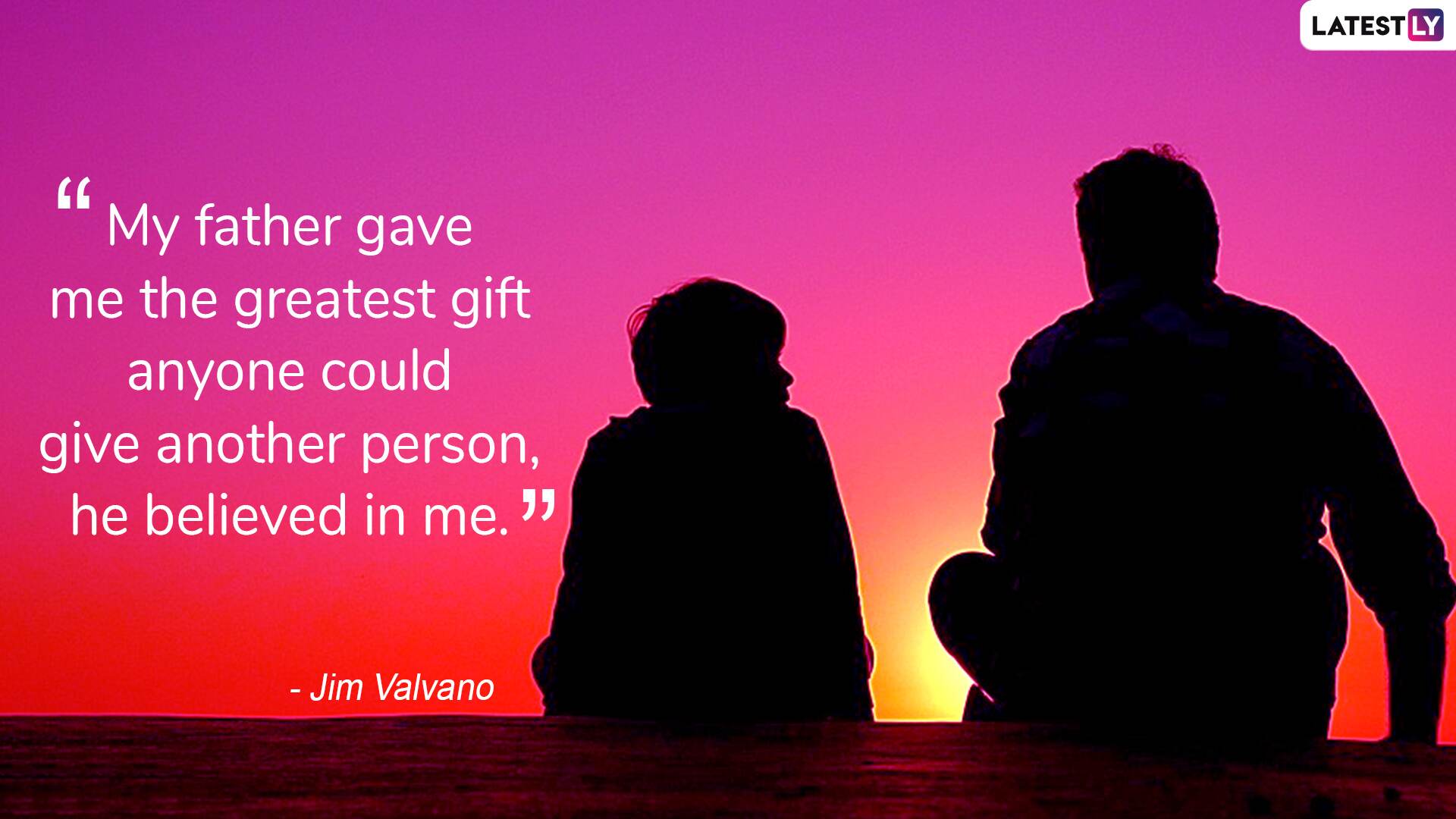 "My father gave me the greatest gift anyone could give another person, he believed in me." Jim Valvano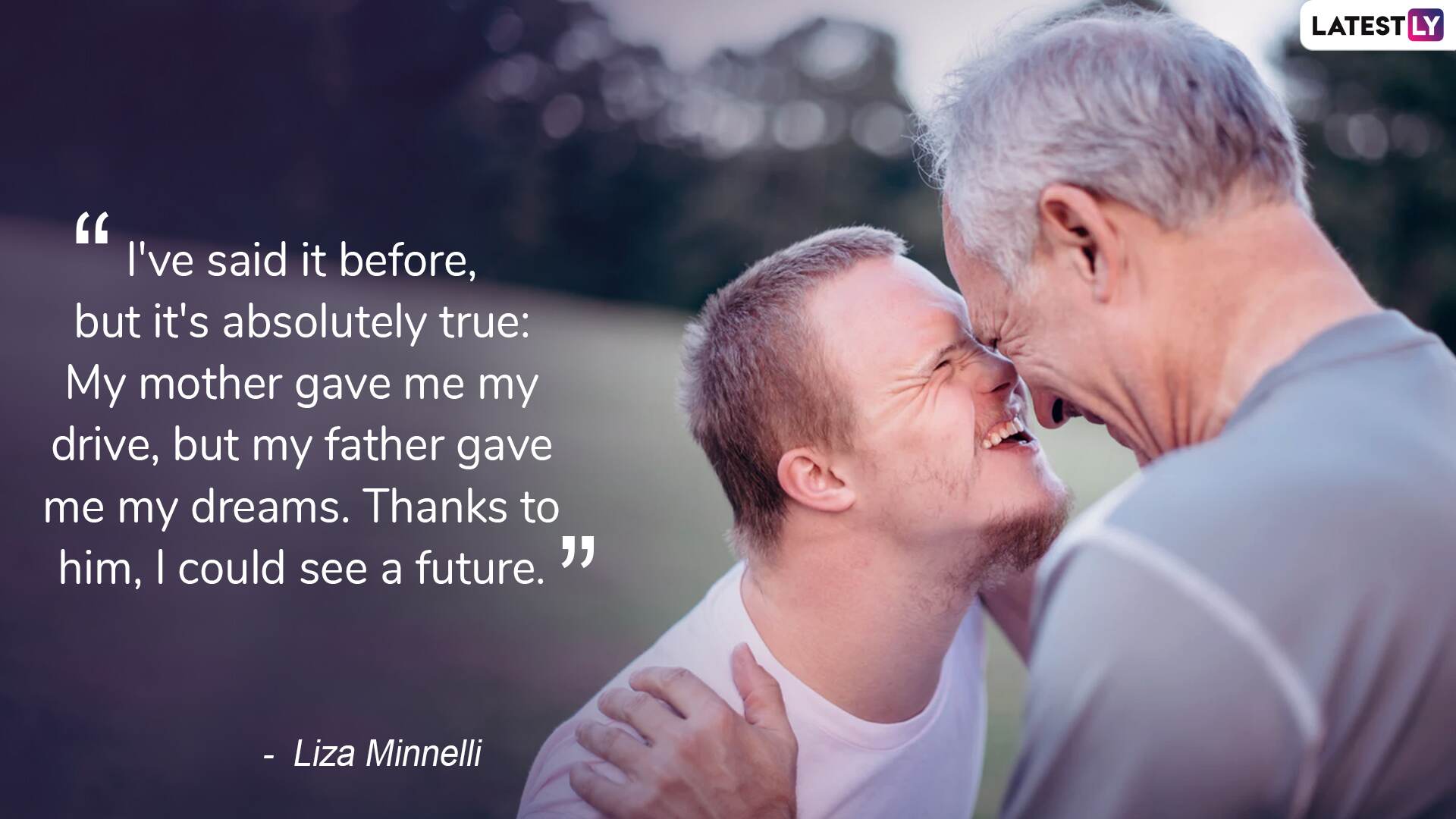 "I've said it before, but it's absolutely true: My mother gave me my drive, but my father gave me my dreams. Thanks to him, I could see a future." Liza Minnelli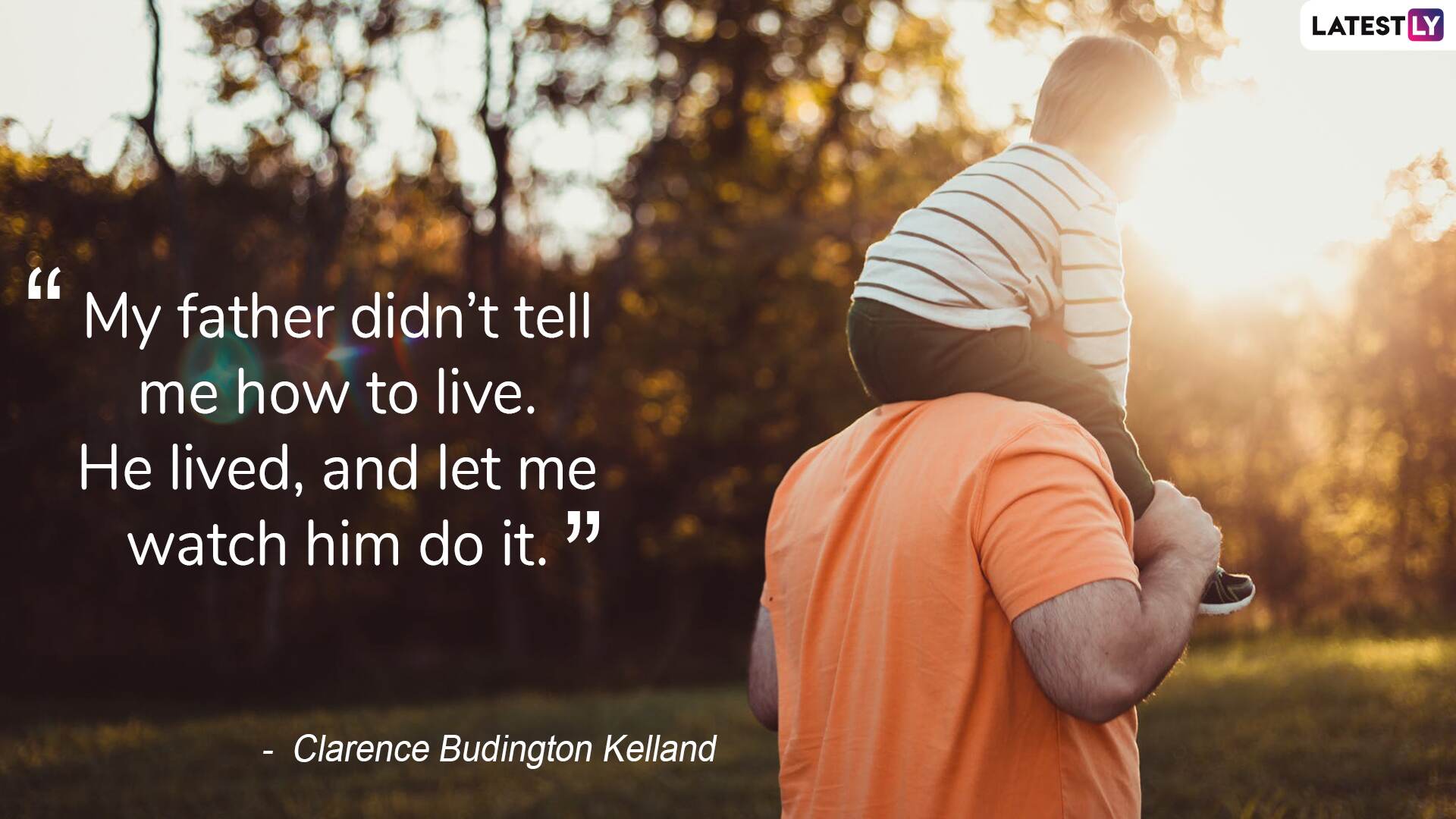 "My father didn't tell me how to live. He lived, and let me watch him do it." Clarence Budington Kelland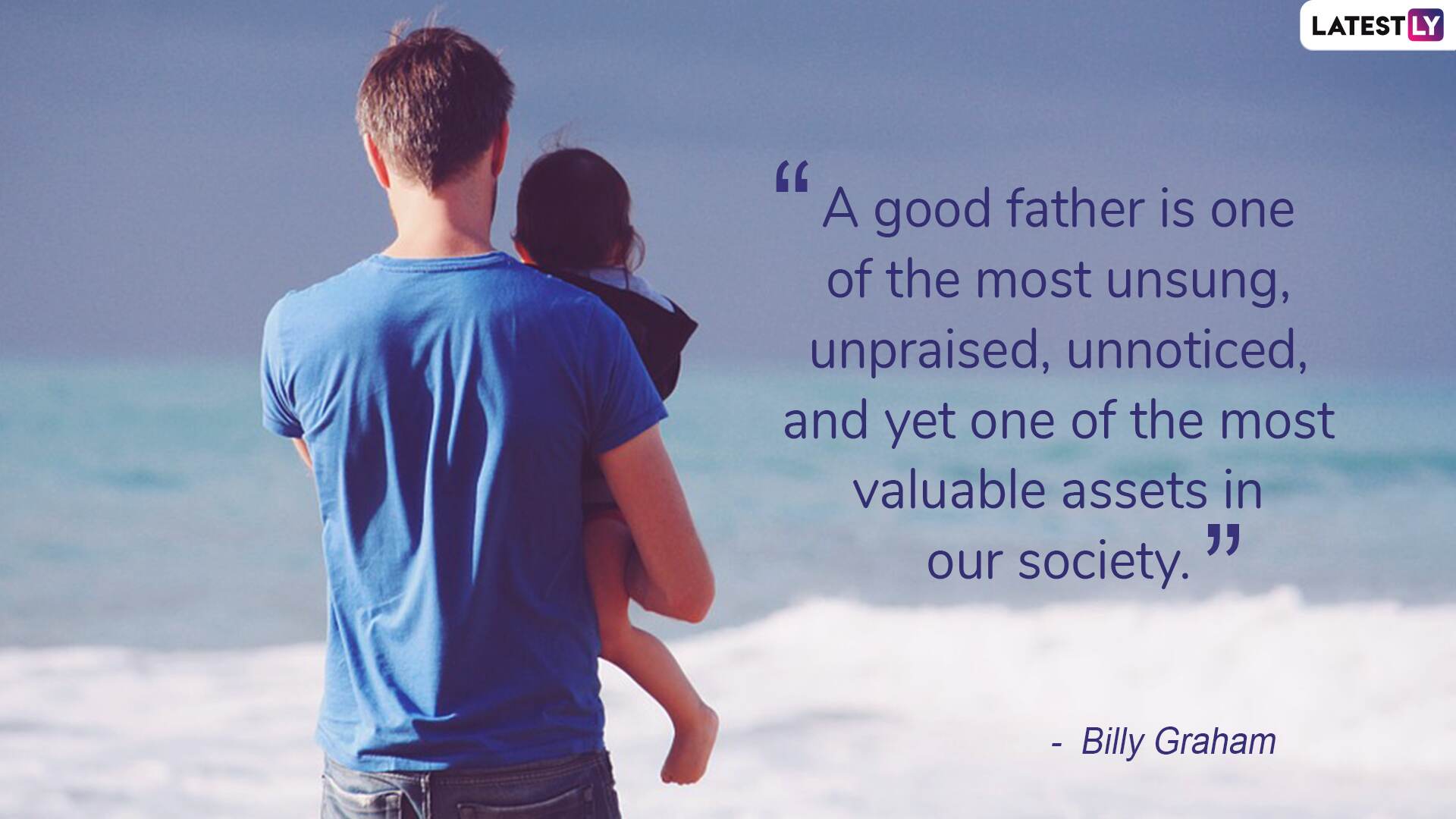 "A good father is one of the most unsung, unpraised, unnoticed, and yet one of the most valuable assets in our society." Billy Graham
We hope, that the above collection of Happy Father's Day 2019, works like wonders to you, as did to many. Make this Father's Day, a great one that you can cherish for a longer time. Let us celebrate the spirit of Fathers and paternal bonding. Happy Father's Day.