It is a wonderful day for the parents to acknowledge the bond they share with their lovely daughters. To appreciate daughters, each country has decided a date which is dedicated to the girls. Just how India celebrated Daughter's Day 2019 on September 22, people in the United States of America observe this special occasion on September 25, 2019. National Daughter's Day is a day dedicated to the girl child who has enriched your life in many ways. Daughter's Day 2019 is celebrated on September 25, and it's the perfect day to flood your daughter with Happy Daughter's Day greetings that celebrate their growth and accomplishment and boast on social media about just how proud you are of your little girl. We have accumulated some meaningful Daughter's Day 2019 wishes, WhatsApp sticker link, GIF image messages, Facebook quotes and SMS templates to send to your girl and express your endless love towards her.
There is no questions on the fact that all the accomplishments of your children should be celebrated. And they should know that they are loved and cherished, irrespective of their gender. However, celebrating National Daughters Day holds special significance across the world, because of the social stigma, trauma and discriminations that they have often had to face. Whether it is the alarming rate of female foeticide that we have been fighting against for decades or the sheer ideology that a daughter is a liability, the battles that daughters have to face is paramount, which makes the celebration of Daughter's Day all the more special.
Just like Father's Day and Mother's Day, Daughter's Day is a special day dedicated to the girl child and gives her an opportunity to feel precious and loved. Let her know that she is equally important. And as we bring in this day, here are an array of Happy Daughter's Day greetings and messages in Hindi for you to share on Facebook as status, WhatsApp Messages, etc. to boast about your loving daughter.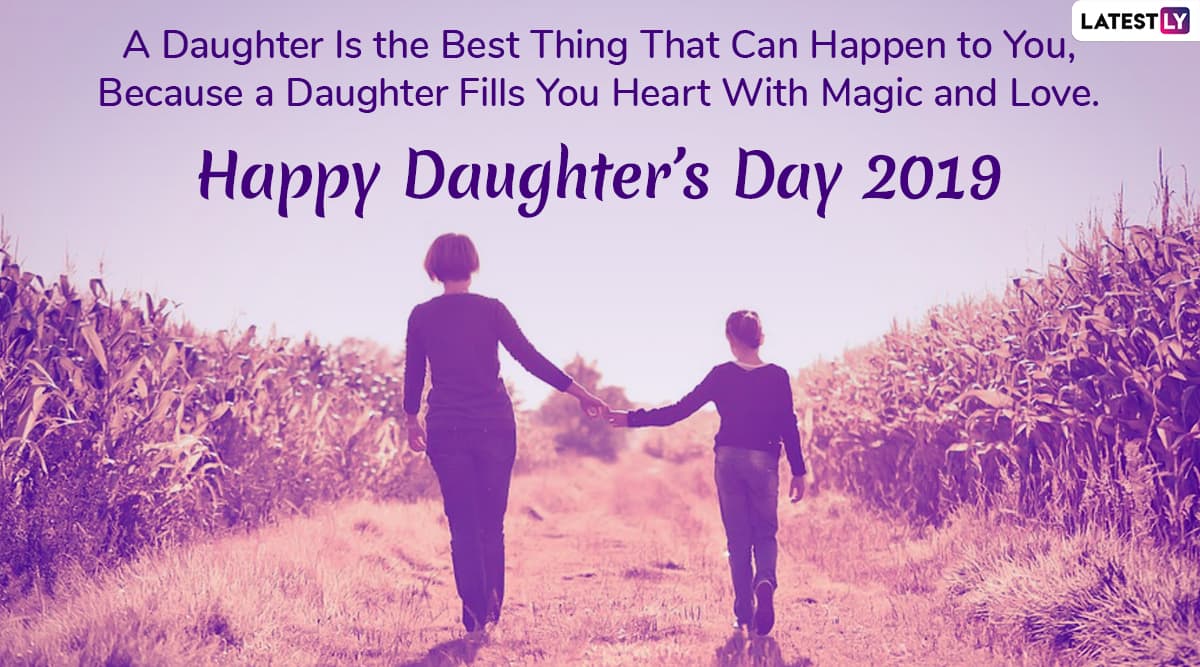 WhatsApp Message Reads: A Daughter Is the Best Thing That Can Happen to You, Because a Daughter Fills You Heart With Magic and Love. Happy Daughter's Day 2019.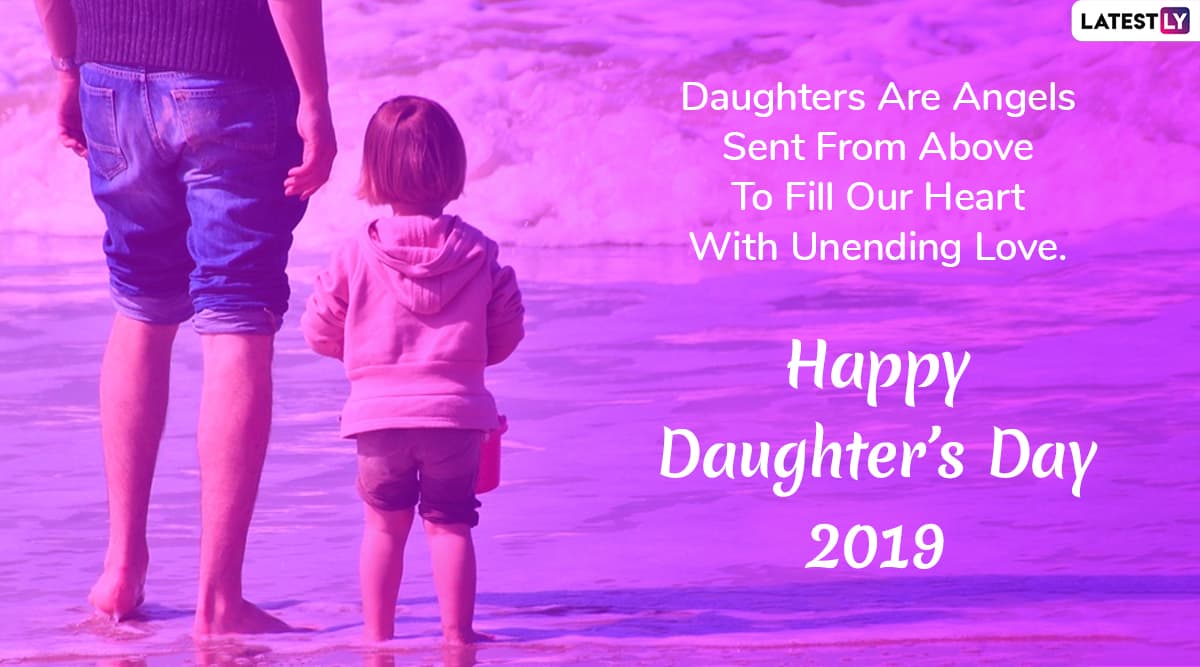 WhatsApp Message Reads: Daughters Are Angels Sent From Above To Fill Our Heart With Unending Love. Happy Daughter's Day 2019.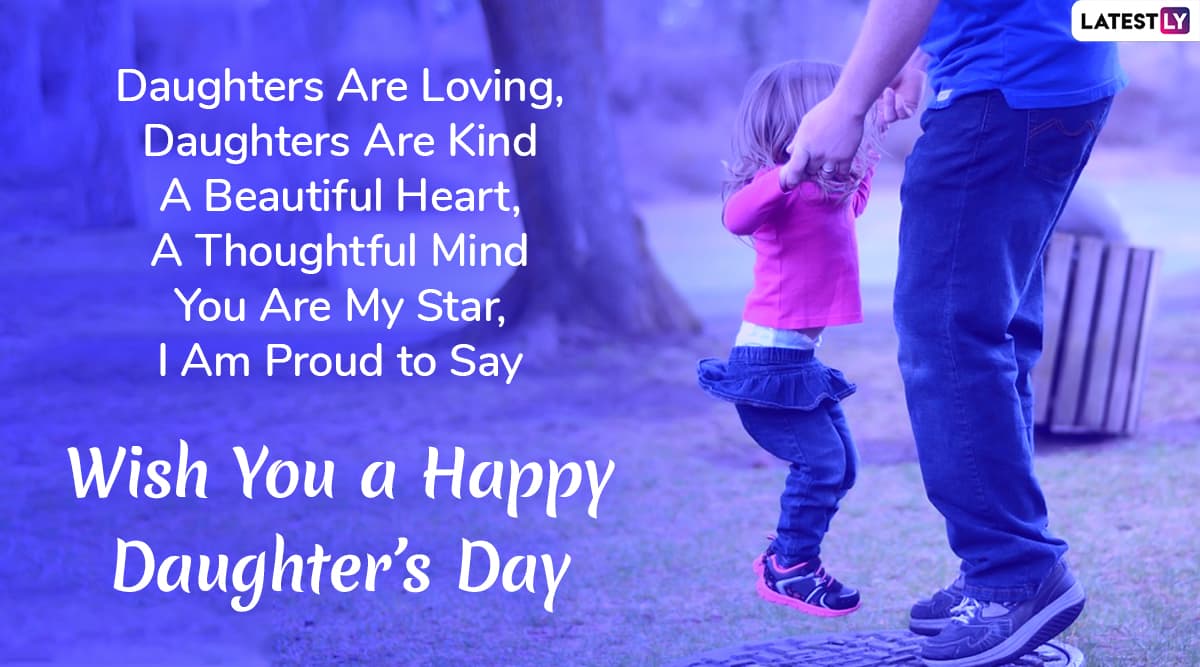 WhatsApp Message Reads: Daughters Are Loving, Daughters Are Kind A Beautiful Heart, a Thoughtful Mind You Are My Star, I Am Proud to Say Wish You a Happy Daughter's Day.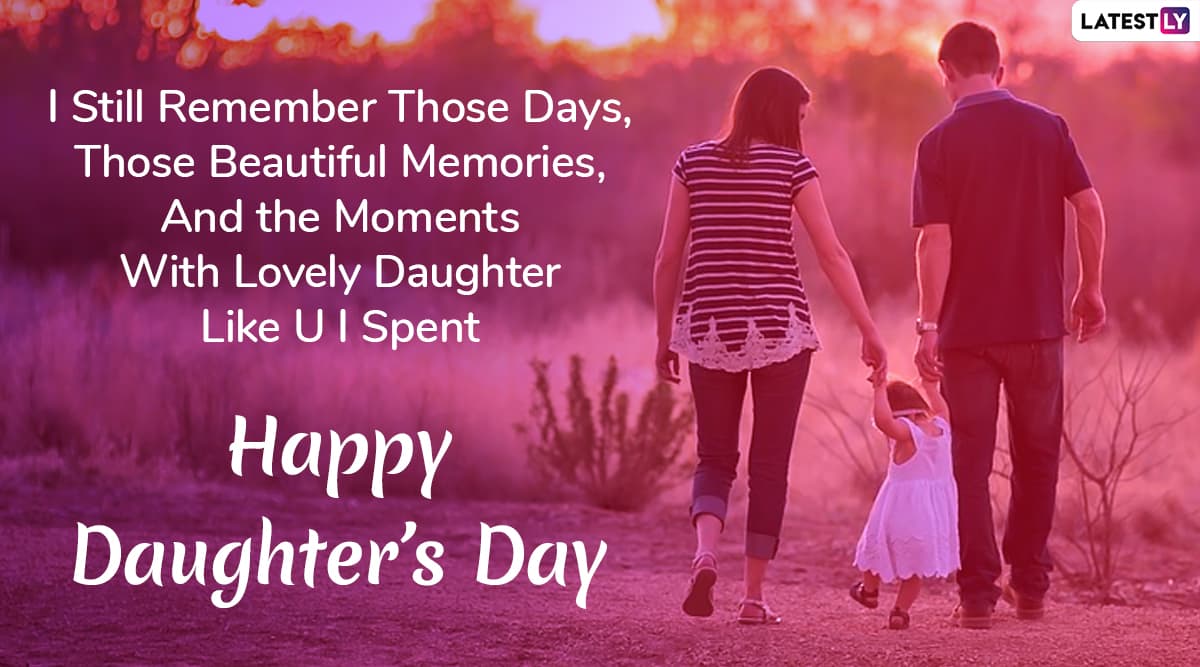 WhatsApp Message Reads: I Still Remember Those Days, Those Beautiful Memories, And the Moments With Lovely Daughter Like U I Spent. Happy Daughter's Day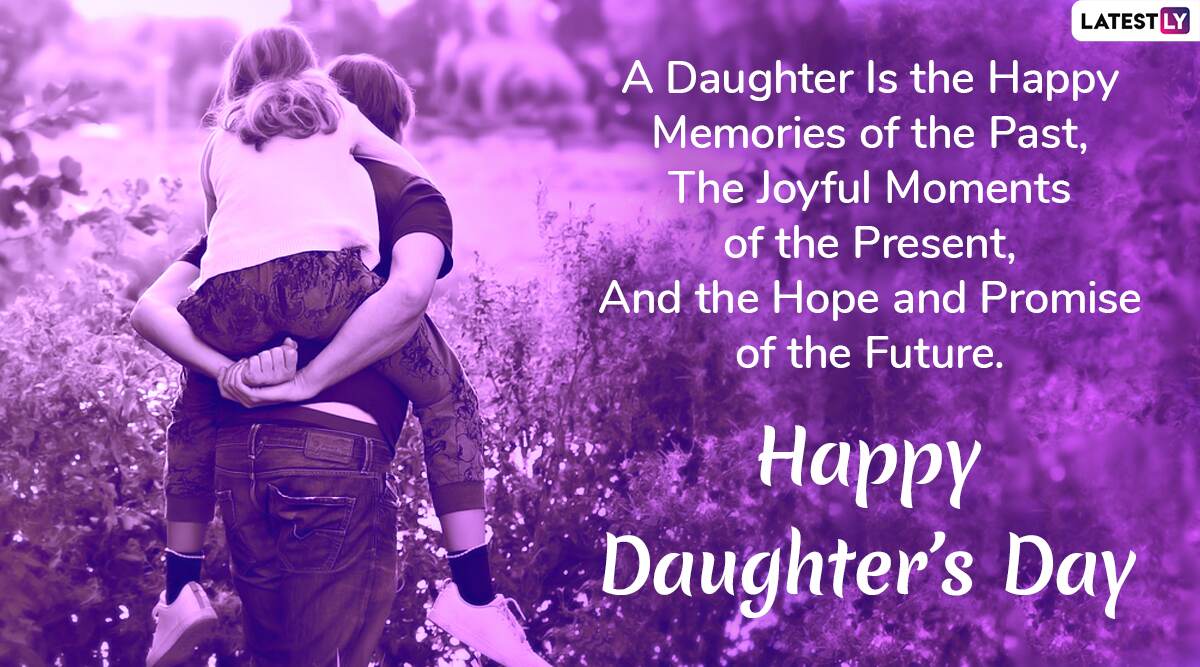 WhatsApp Message Reads: A Daughter Is the Happy Memories of the Past, The Joyful Moments of the Present, And the Hope and Promise of the Future.
How to Download Daughter's Day WhatsApp Stickers?
You can download Daughter's Day stickers for WhatsApp from Play Store. There are several apps providing Happy Daughter's Day 2019 WhatsApp Stickers along with the latest quotes, photo frames, GIFs, thoughtful lines and sayings. You can download by clicking here.
National Daughter's Day 2019: Things Parents Must Teach Their Girls
In addition to sending this loving greetings and messages, spending some quality time with your daughter doing things that you love, is a great way of commemorating this day. So make plans, take her out for her favourite movie or simply enjoy a fun brunch or dinner in a quaint place that she enjoys. Make sure you celebrate this Daughter's Day with your little girl, and make her realise how much she means to you.
(The above story first appeared on LatestLY on Sep 26, 2019 08:41 AM IST. For more news and updates on politics, world, sports, entertainment and lifestyle, log on to our website latestly.com).