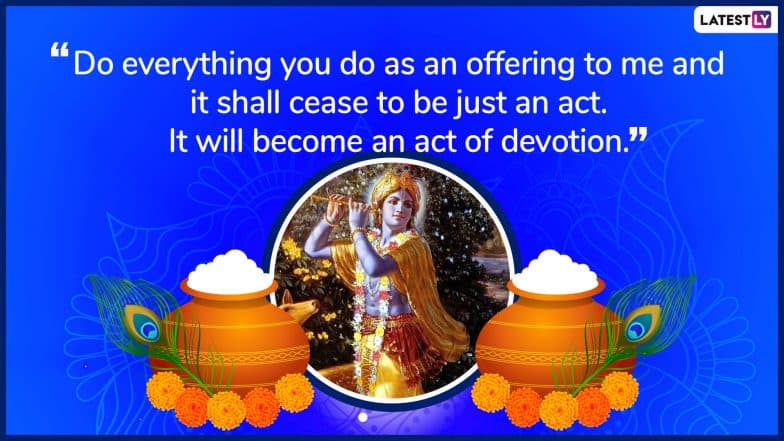 Mumbai, August 20: Janmashtami, or Krishna Janmashtami, which celebrates the birth of Lord Krishna, considered the eighth avatar of Lord Vishnu, will be celebrated on Saturday, August 24 this year. There is a lot to learn from Lord Krishna's life and especially from his teachings in the Bhagavad Gita, known as the 'Song of God'. Read Lord Krishna's Quotes in the Video Here.
One of the easiest ways to grasp the teachings in Gita is to learn it through simplified quotes of Lord Krishna. Happy Janmashtami 2019 Wishes: WhatsApp Stickers, SMS, Krishna GIF Images, Greetings and Messages to Send on Gokulashtami Puja.
The dialogue between Lord Krishna and Pandava prince Arjuna from the battlefield of Kurushetra, came to known as the Bhagavad Gita. The Gita contains lessons ranging from spiritual development to one's duties in day-to-day life. Krishna Janmashtami 2019 Festival Date: Significance, Gokulashtami Puja Tithi and Celebrations Associated With Lord Krishna's Birthday.
Below Are Lord Krishna's Quotes From the Bhagavad Gita
1. Three Factors to Abstain From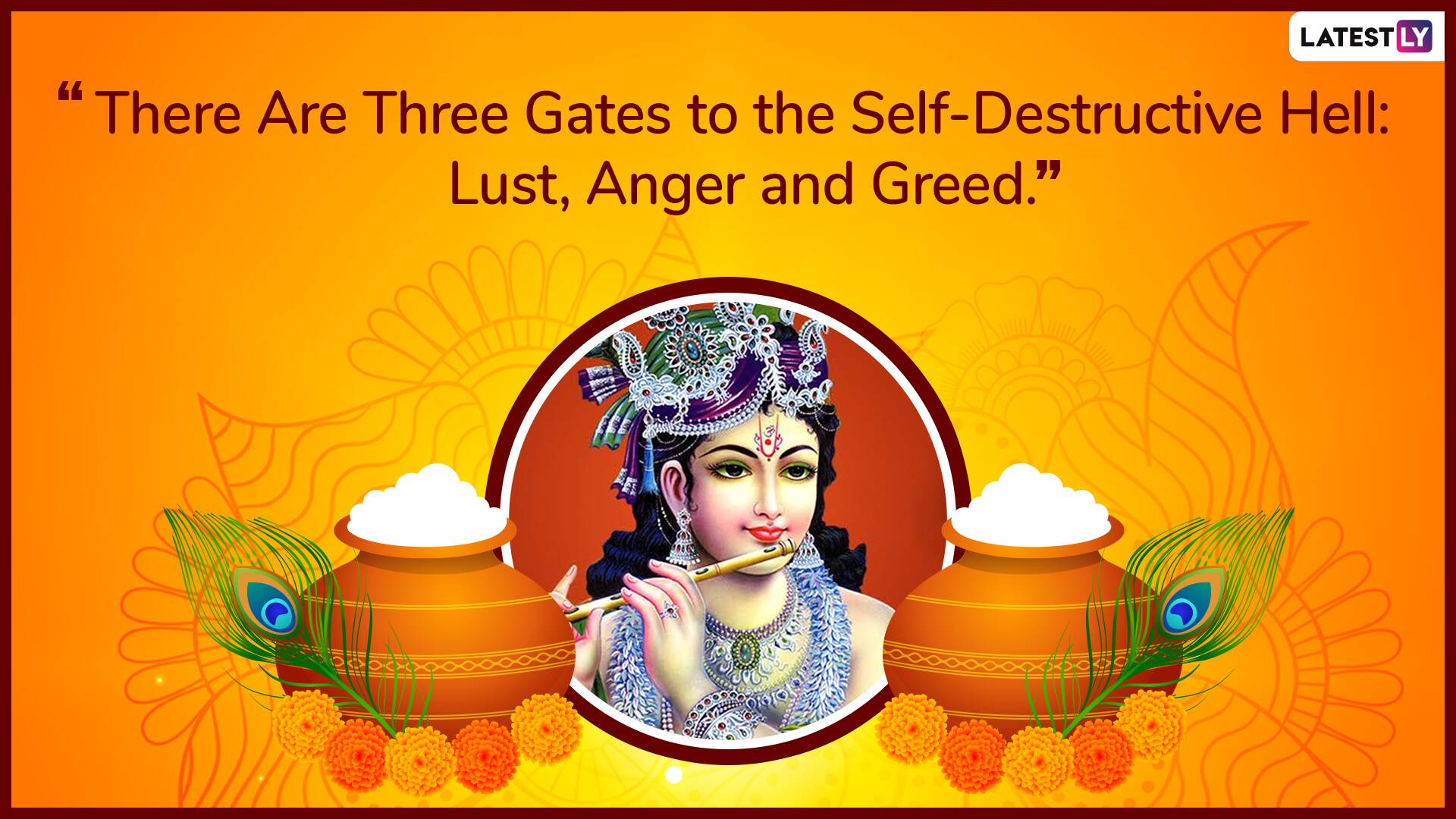 2. Developing the Right Attitude is the Key
3. Focus on the Process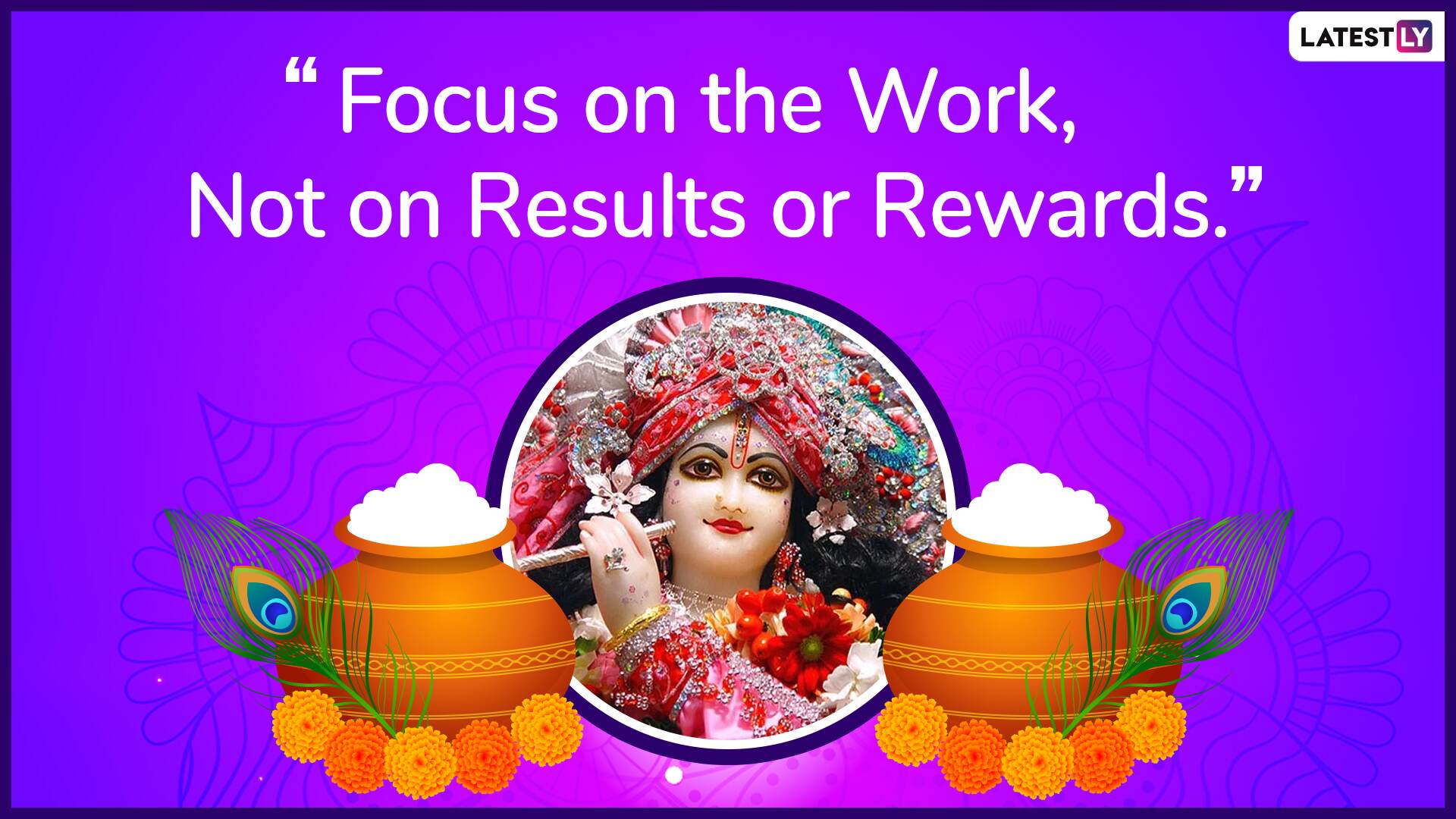 4. Fulfilling One's Duties is Essential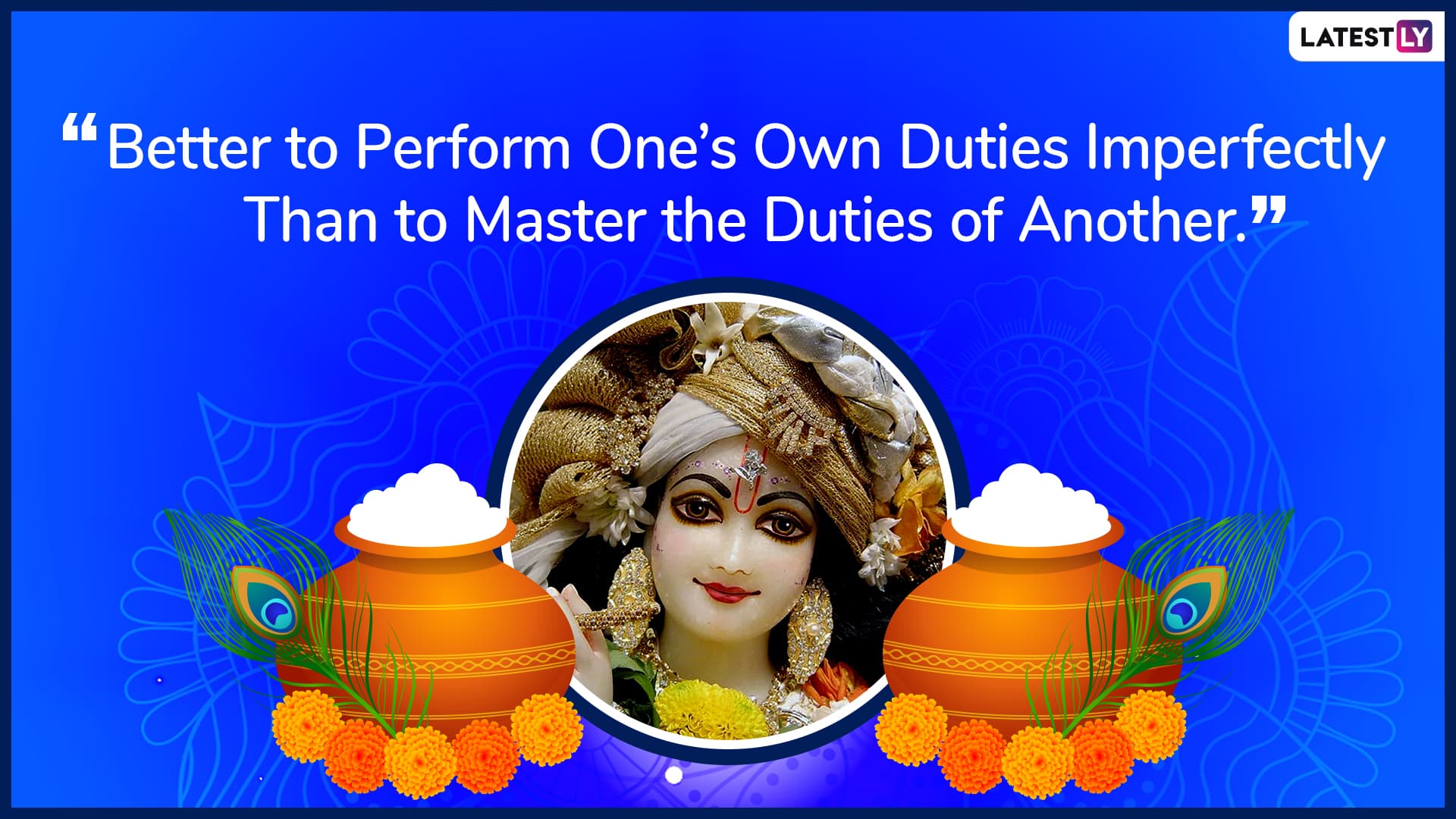 5. Belief Makes a Man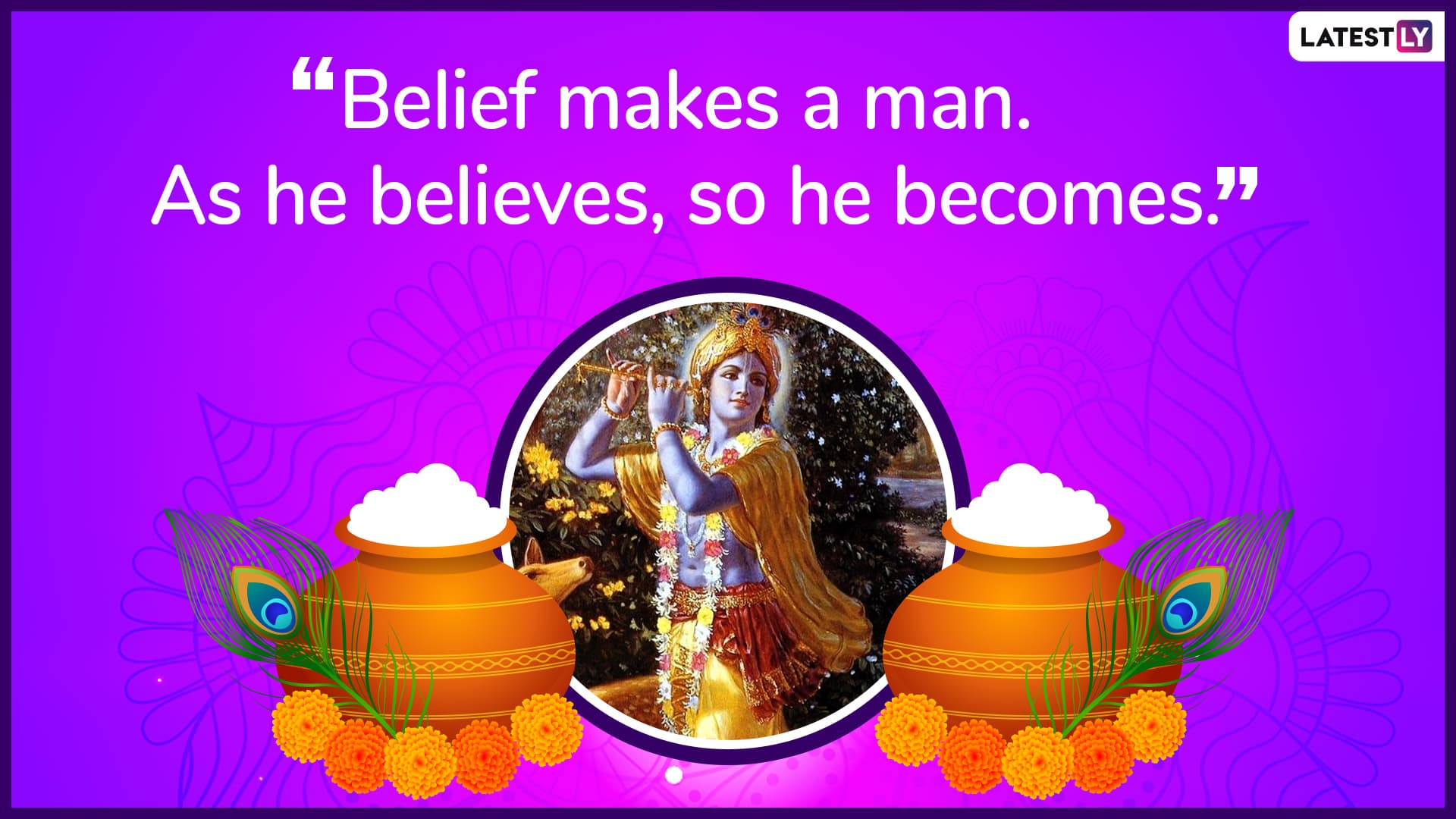 6. On Desire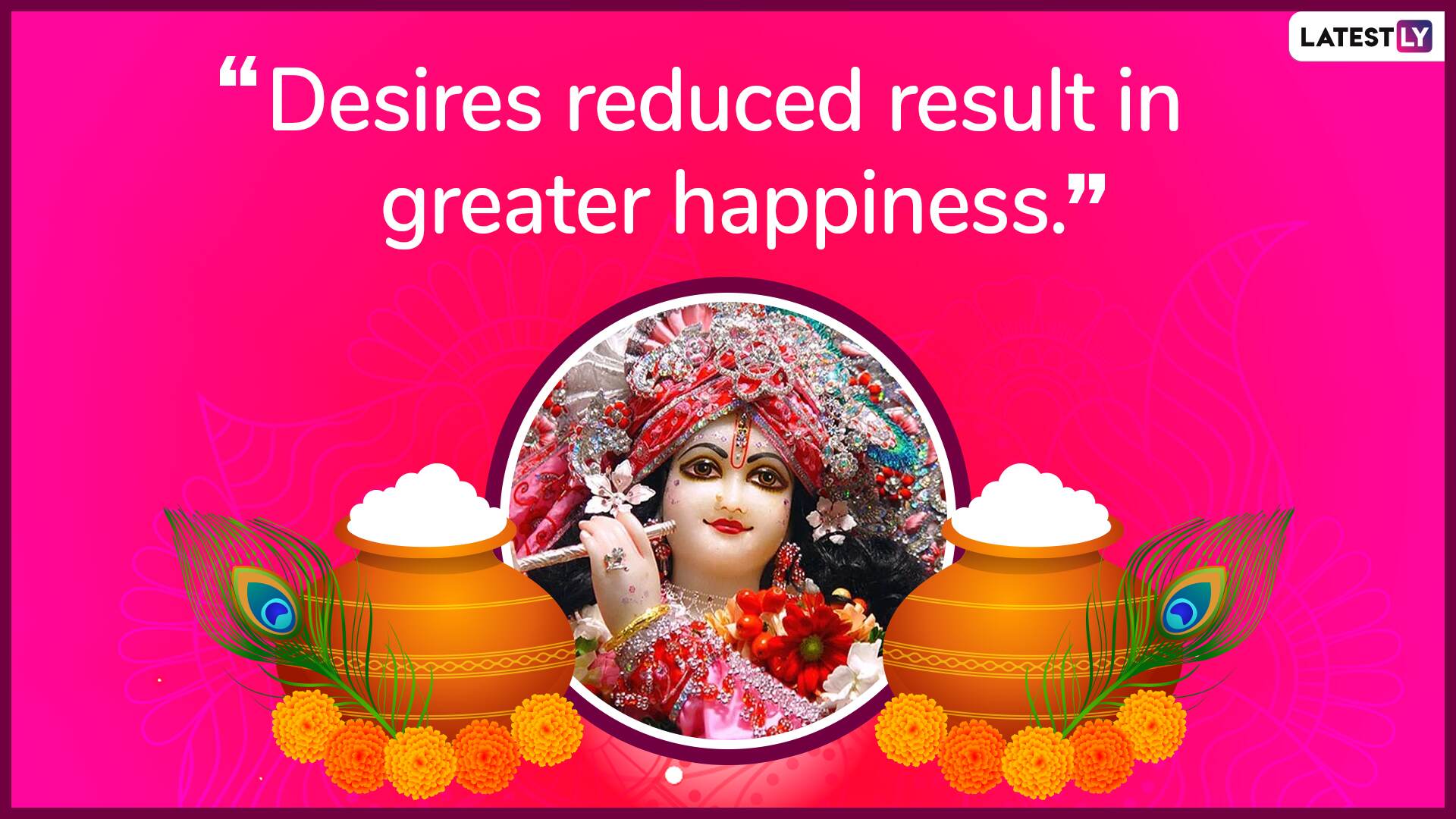 7. Accept Things As They Are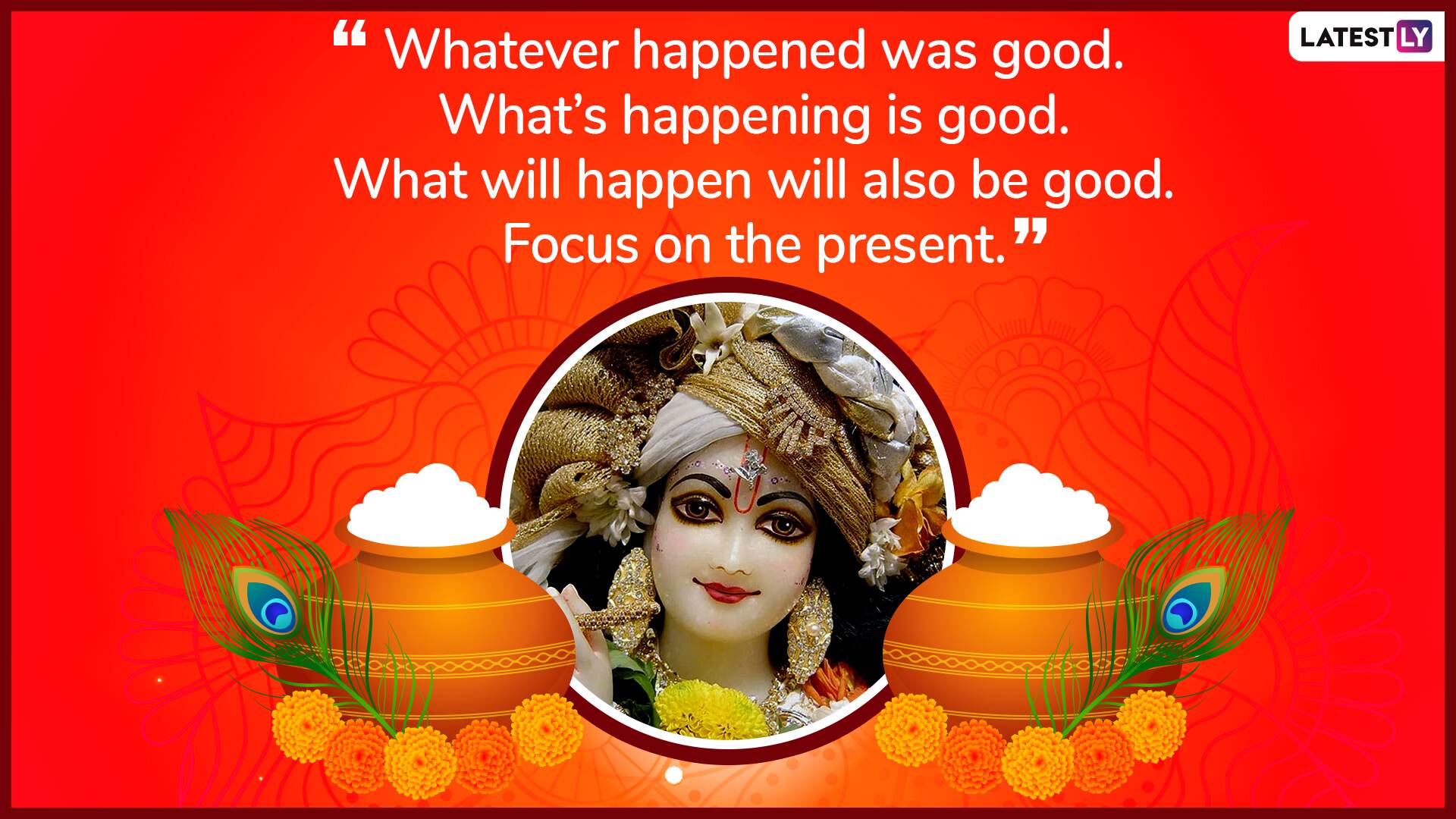 8. Change is the Only Permanent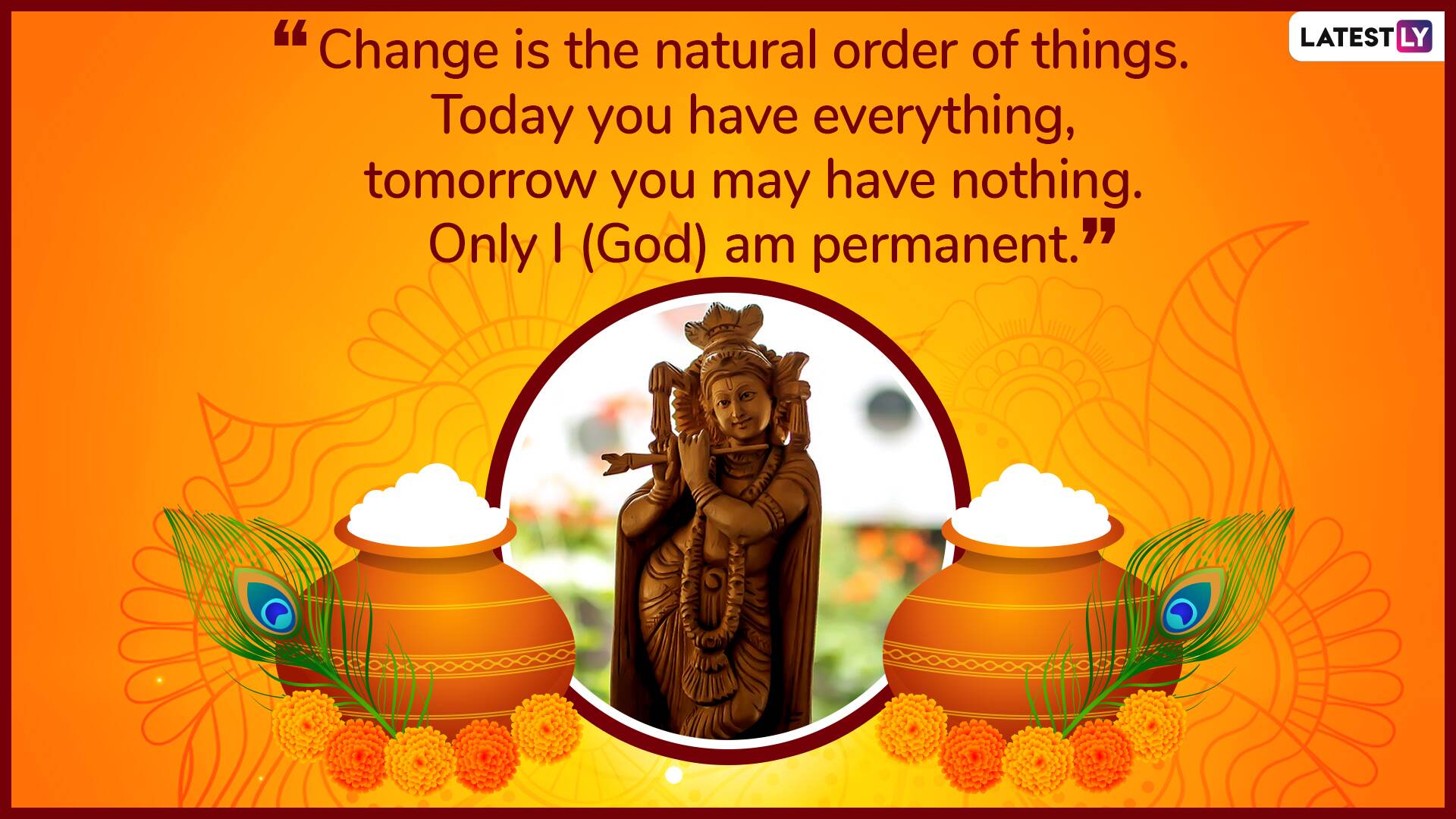 9. Fear is Futile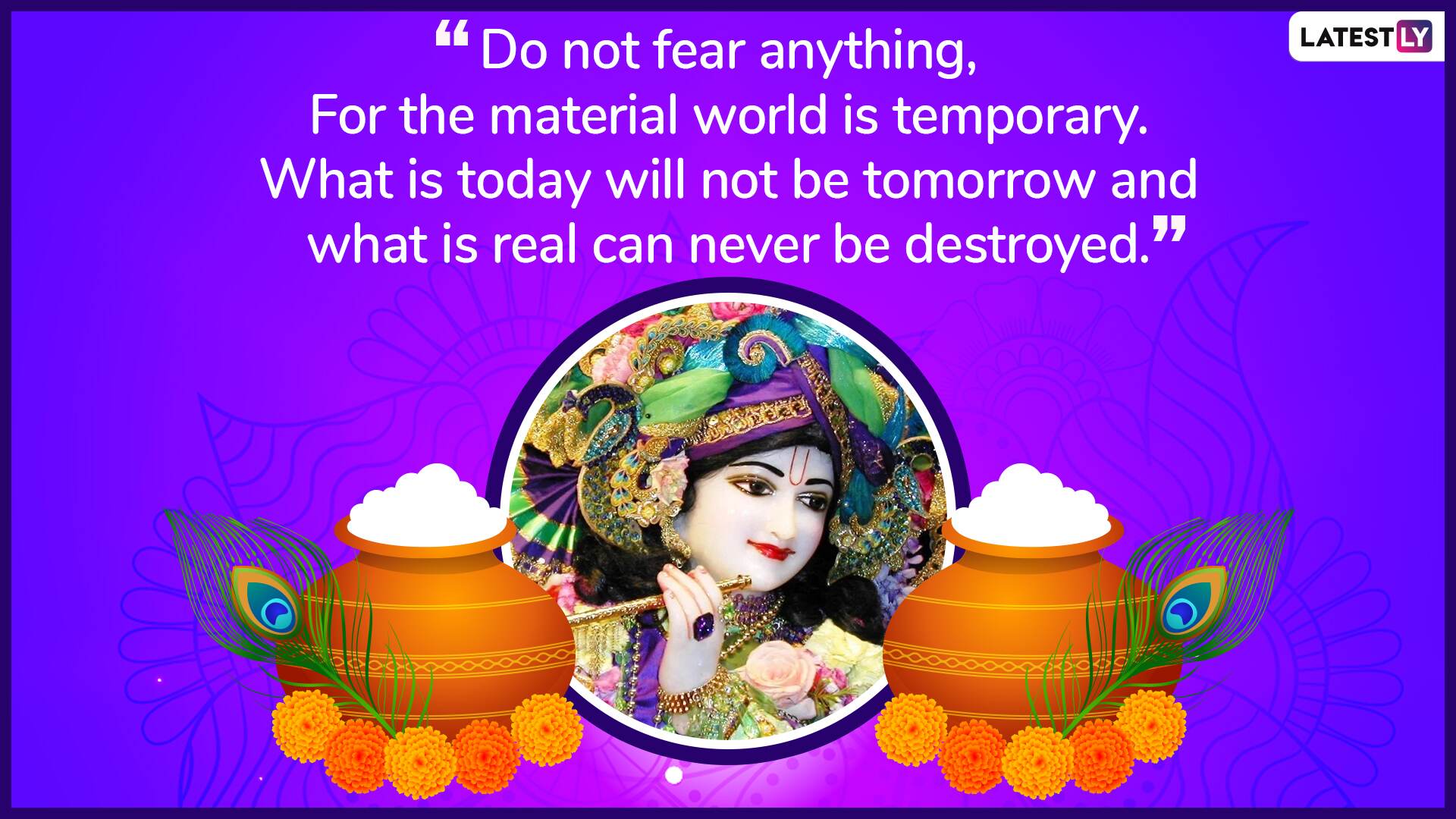 10. Work As Devotion
The Gita contains discourse on various aspects of life and metaphysics. Lord Krishna's teachings in the Bhagawad Gita are timeless and can be interpreted (as they are) in numerous ways to suit one's outlook and actions in life. Part of the Hindu epic Mahabharata, the 700-verse Sanskrit text forms the Bhisma Parva (chapters 23-40) of the epic. As the quotes reflect, Lord Krishna and his teachings are timeless and for entire humanity.