An annual observance that celebrates men and their role in the society, the International Men's Day is marked on November 19. While there are many events and talks about International Women's Day celebrated in March, there, unfortunately, isn't much talk around Men's Day. This day not only celebrates men but also aims at promoting gender equality, male health and highlighting role models. One of the ways to mark this day you can send quotes, sayings on men. You can share these as Instagram stories, Facebook status along with GIFs, SMS and WhatsApp messages to send greetings of Happy International Men's Day 2019. International Men's Day 2019 Date: Theme, History And Objectives of The Day That Promotes Male Well-Being.
Supported by UNESCO, International Men's Day is observed in over 80 countries. The day also highlights the achievement of men and their contribution to society as well as in different fields. The annual observed was initiated by Thomas Oaster on February 7, 1992. Later, the event was revived by Jerome on November 19 to honour his father's birthday. The theme for International Men's Day 2019 is 'Making a difference for men and boys'. These quotes on talks about men, manhood and being role models to young boys. oN International Men's Day 2019, wish the men in your life with these quotes and thank them for all their efforts and love. No-Shave November and Movember: Here Is the Difference Between Both the Movements Highlighting Men's Health Awareness.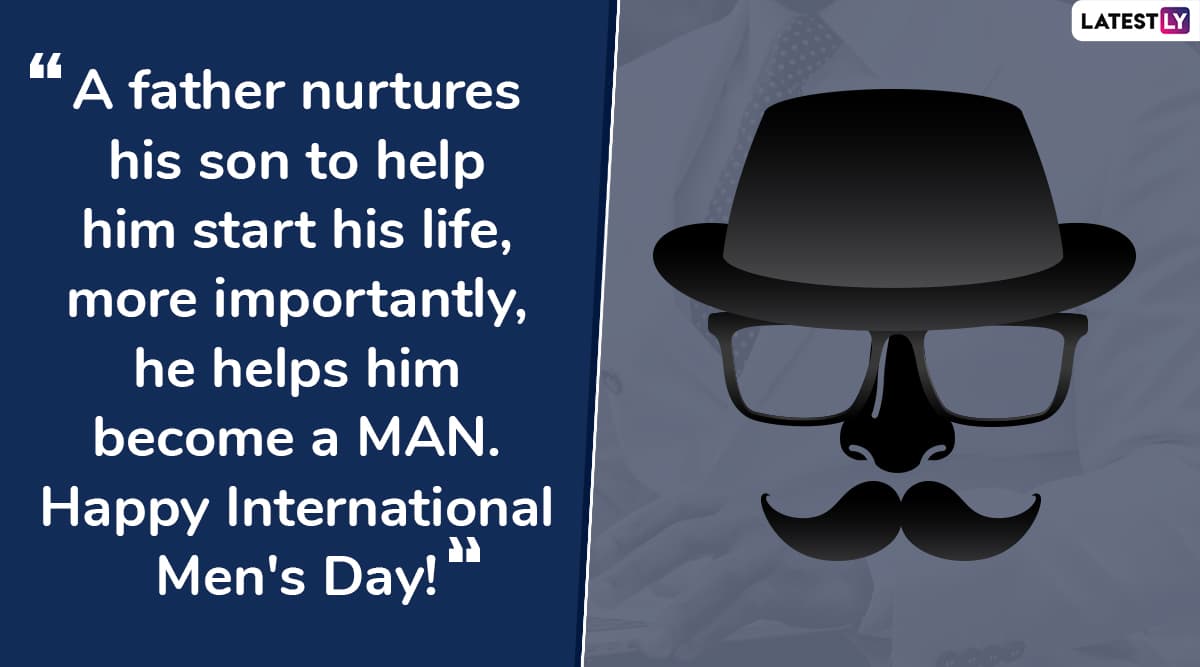 "A father nurtures his son to help him start his life, more importantly, he helps him become a MAN. Happy International Men's Day!"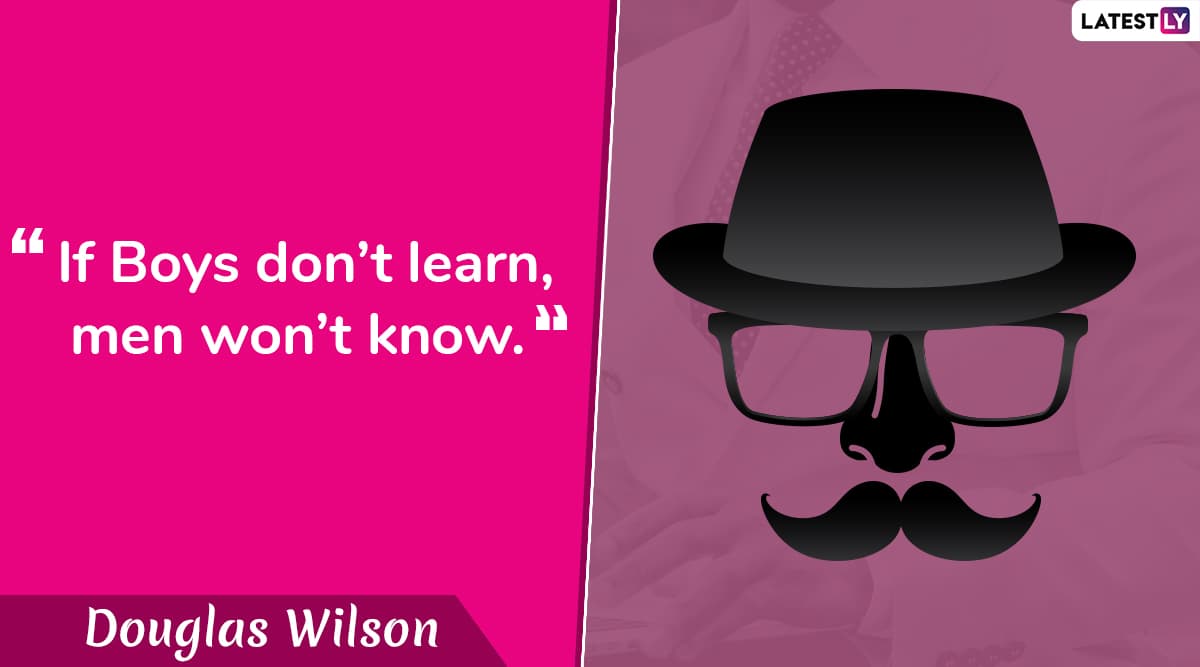 "If Boys don't learn, men won't know." - Douglas Wilson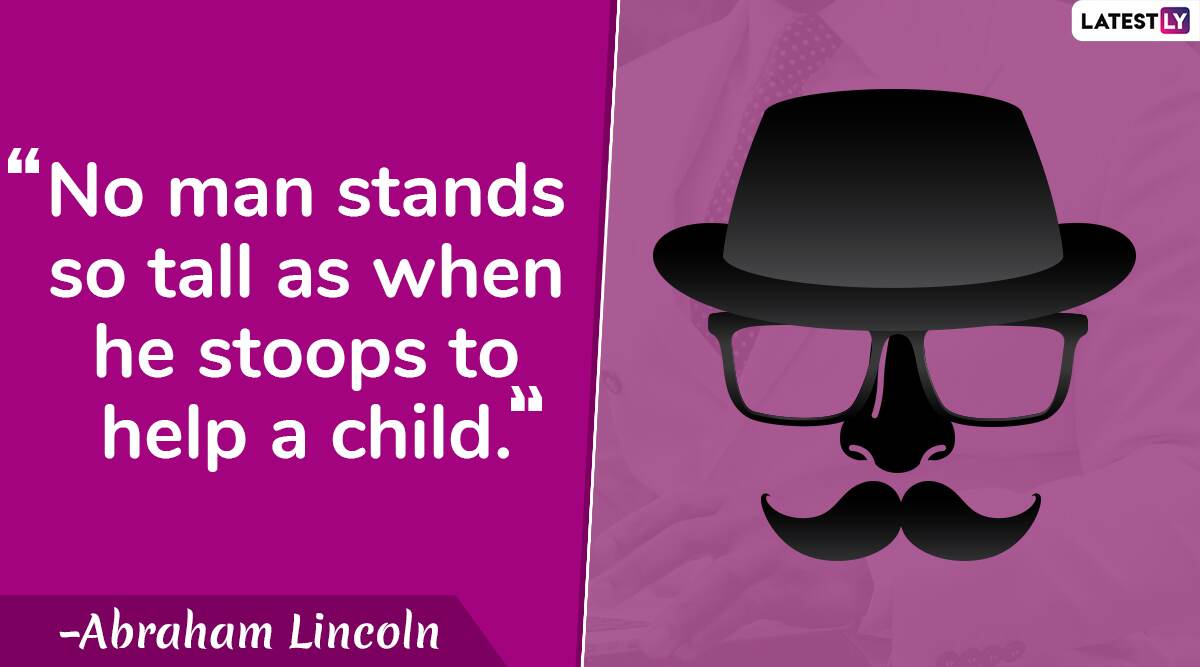 "No man stands so tall as when he stoops to help a child." - Abraham Lincoln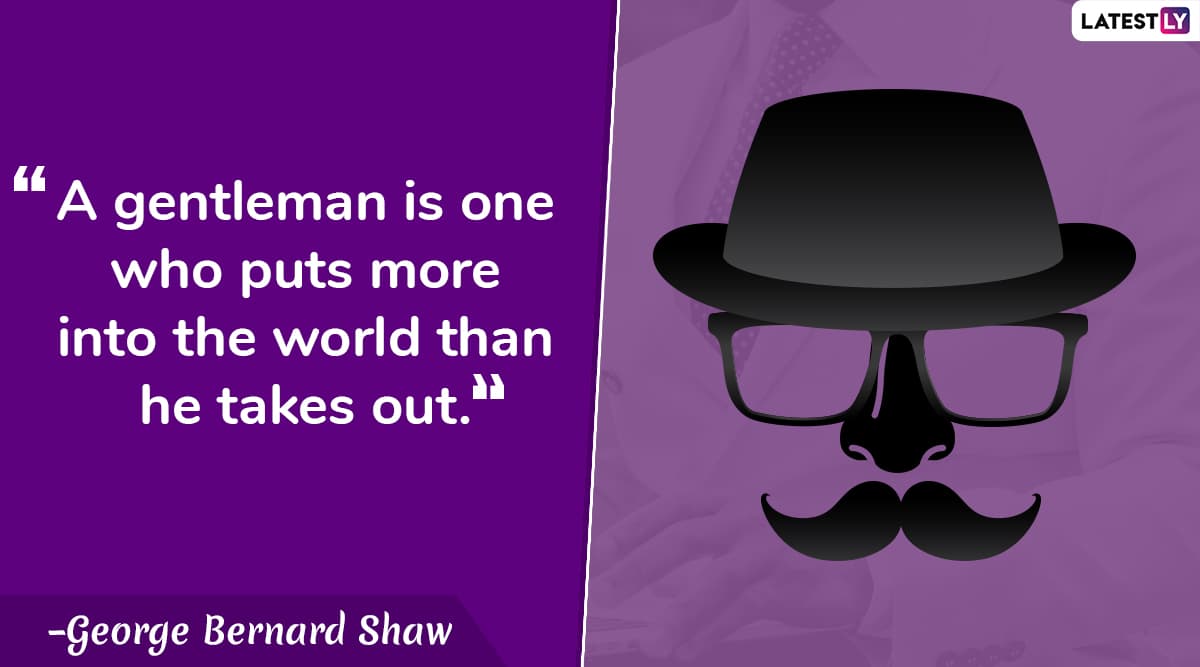 "A gentleman is one who puts more into the world than he takes out." - George Bernard Shaw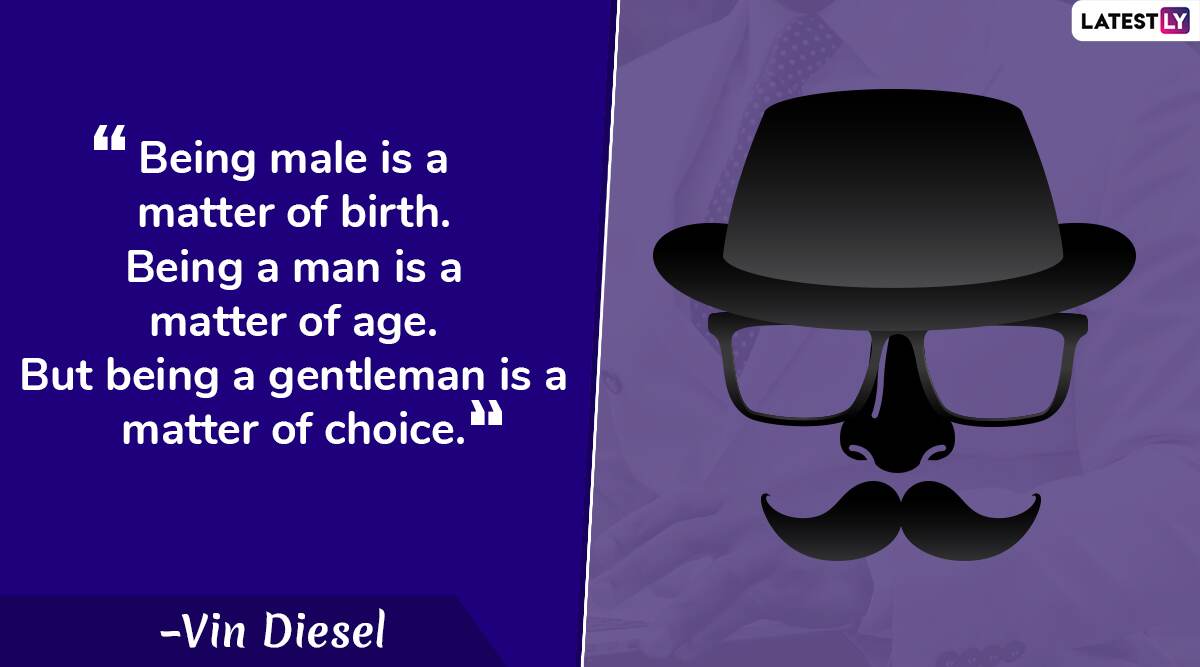 "Being male is a matter of birth. Being a man is a matter of age. But being a gentleman is a matter of choice." - Vin Diesel
On an individual basis, International Men's Day is to appreciate and celebrate the men in one's life. It highlights their contribution and sacrifices for the greater good. The society has levied various gender-oriented roles on men, often making it tough for them. This International Men's Day let's take a step in understanding the needs and wants of men emotionally and hope for gender-equal society.
(The above story first appeared on LatestLY on Nov 18, 2019 11:18 AM IST. For more news and updates on politics, world, sports, entertainment and lifestyle, log on to our website latestly.com).