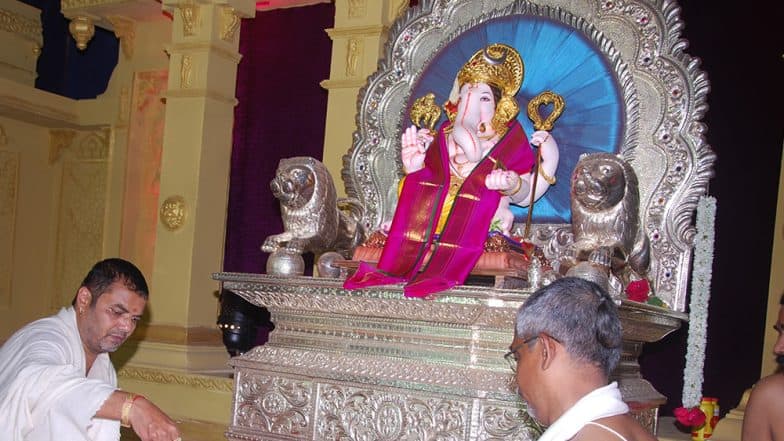 India is gearing up to celebrate one of the major festivities, Ganesh Chaturthi. This year, the auspicious celebration begins on September 2, and the excitement around it is already high. Most of the famous temples dedicated to Lord Ganesha are adorned with fresh flowers and colourful lights, and are preparing to celebrate Bappa's birth. Of all places, Ganpati festival in Maharashtra is extremely popular. Many Ganesh Pandals in Mumbai and Pune host a large gathering of devotees during the festivity. In this article, we will talk about the Shri Kasba Ganpati Mandal, which is very famous in Pune for its thematic decorations. There are various ways to reach the Ganesh Pandal, and  they all are quite convenient. But the heavy traffic may test your faith. Like every year, Shri Kasba Ganpati Mandal 2019 will also be open for devotees throughout the festival for mukh darshan. Here's How to Reach Khetwadi Cha Raja on Ganesh Chaturthi. 
Unlike Mumbai which is well-connected with local trains, in Pune, one has to  depend on roadways to visit Sri Kasba Ganpati Mandal. Lord Ganesha devotees from across the country visit the place to worship the god during the auspicious festival. It is one of the oldest and most famous Ganesh Pandal in Pune. It was established in 1893. Here's How to Reach Ganesh Galli Mumbai Cha Raja. 
Shri Kasba Ganpati Mandal Address: 159, Kasba Peth Rd, Durvankur Society, Phadke Haud, Kasba Peth, Pune, Maharashtra 411011
How to Reach Shri Kasba Ganpati Mandal?
You can reach Shri Kasba Ganpati Mandal through buses, cabs and private vehicles. Till 1925, Shri Kasba Ganpati Mandal celebrated the festival within the premises of the Kasba Ganpati Pandal. Afterwards, the festival has been observed in an enclosed mandap. It is a walking distance from the historical landmark, Shaniwar Wada. If you have a private car, you can easily reach the mandal through Google's guidance. To avoid heavy traffic, early morning or late at night Ganesh Darshan is preferrable.
Shri Kasba Ganpati Mandal is known because of its decorative pandals. The thematic decoration, makes it one of the most famous and must-visit Ganpati Mandals in Pune. Because of the large crowd, one should take care of one's personal belongings.