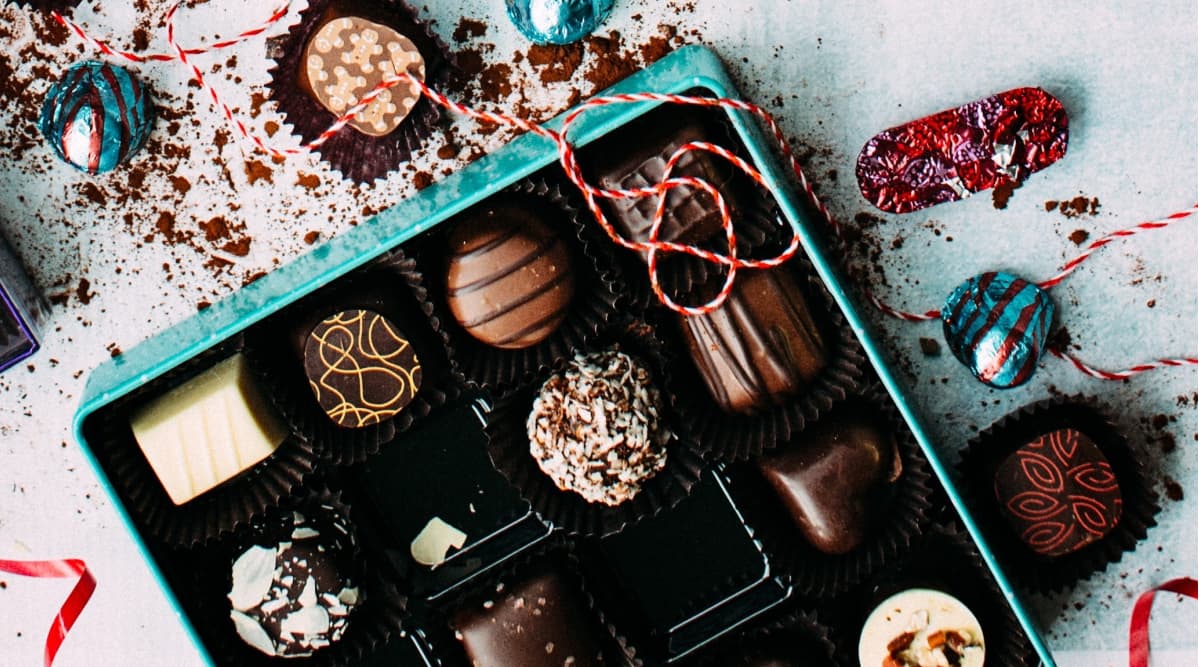 Blame it on the flair and the splendour of Diwali but we cannot think of a better excuse than the festival of lights to give our strict dietary regimen a break and indulge in everything we usually consider sinful - from marzipan to barfis to chocolates. Diwali goes hand-in-hand with sugary delights and it is almost impossible to imagine the festivities devoid of the decadent desserts. But if your friends have mentioned that they want to live a healthier lifestyle, they will appreciate a gift that will help them achieve their goals. Choose from these options they will love.
1. Dates
While dry fruits are a dime a dozen, dates are something you totally cannot miss. These jewels can be the perfect gift for health-conscious foodies with a sweet tooth. The lucky recipients can enjoy the fruit straight out of the box or use them to make sumptuous Diwali appetisers and sweets. Diwali 2019: Things About the Festival of Lights That People Staying Away from Home Miss the Most.
2. Gluten-Free Gift Basket
For something high on indulgence but low on the calorie scale, you can go for a gluten-free hamper filled with granola bars, chocolate bars and peanut butter free of added sugar.  A small hand-written note of greetings can add a cosy feel-good vibe to the pretty present.
3. Naturally-Sweetened Cookies and Crackers
If you do not want to let go off traditional mithai completely, you can simply go for a selection of naturally-sweetened sweets and crackers. Many brands offer naturally-sweetened and preservative-free cookies, crackers and fudge bites in a variety of flavours. Dhanteras 2019: Ominous Things You Should NEVER Buy on Dhantrayodashi Diwali Festival.
4. Makhana Pops
You can also opt for an assortment of wholesome makhana pops. We live in exciting times and variety is the essence of life. Makhanas are available in myriad flavours in gourmet stores, both online and offline, like mint and the more exciting wasabi. The latter has an unmistakable kick that goes perfectly with a cooling beverage on the side. You can pack the makhanas in super cute mason jars that your friends will love.
5. Dark Chocolate
Dark chocolates can be a great way to satisfy a sweet tooth without any guilt. You can make an assortment of sea salt bar and black truffles that are certified organic so that your friends can sink their teeth into pure heaven without subconsciously feeling guilty. Diwali 2019 Healthy Recipes: Diabetic-Friendly, Low-Calorie, Sweets for Anyone with a Sweet Tooth.
6. Herbal Teas
Slimming teas are also sure to find favour with the health connoisseur on your list.  Sure, they might already have what they need to brew the perfect hot drink, but why not treat them to some top-notch gear that will perk up their routine? Gift them an assortment of teas including matcha, roobios, and yellow gold tea.
7. Saffron
Here's a slightly more traditional idea. Saffron is the most expensive spice in the world and for good reason. Saffron has many health benefits and makes for an impressive gift for close relatives and friends.
Spoilt for choice and can't pick just one hamper? You can also make an assortment of all these items to make a lasting impression in the hearts of the people you love.