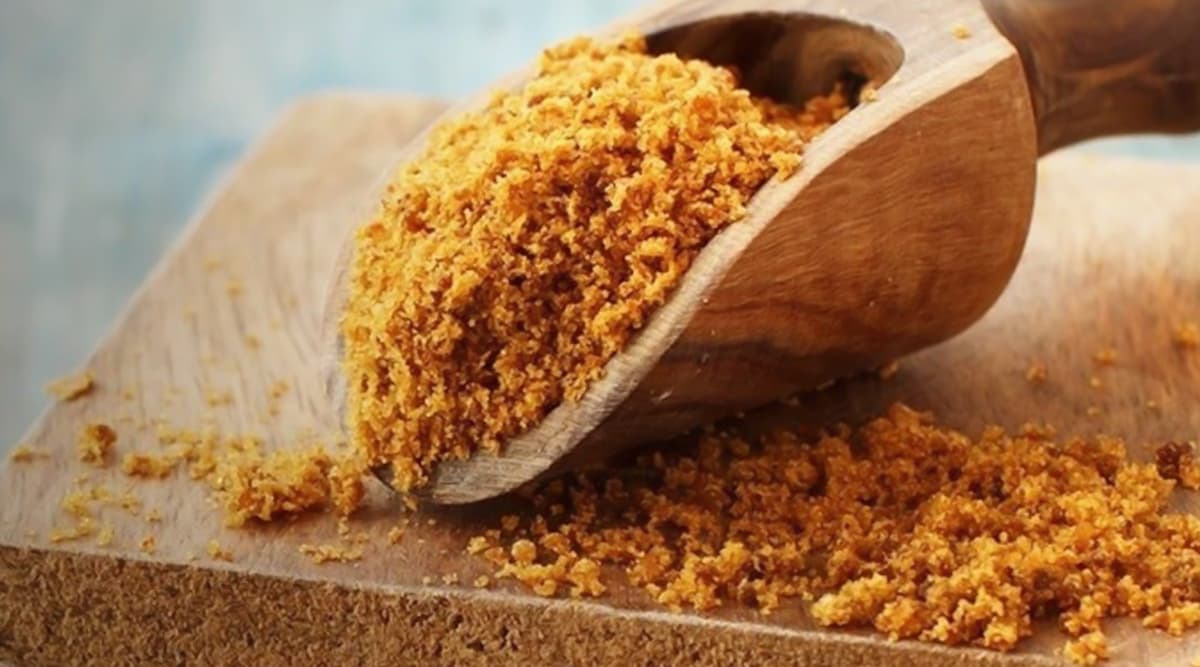 Jaggery also popularly known as gur, is a winter favourite food. It helps in boosting immunity and is highly beneficial for health. Jaggery is an unrefined form of sugar which is suggested to be used in place of the refined sugar for weight loss. In winter, conditions such as sore throat, cold, flu and digestive troubles like constipation are extremely common. In this week's home remedy, we give you a low-down on how jaggery can help soothe a sore throat, fight cold and other digestive ailments. Weight Loss Tip: How to Use Jaggery (Gur or Gud) to Lose Weight.
For Relief from Cough and Cold
Jaggery consists of vital minerals and antioxidants which helps in boosting immunity and soothe cold and cough. Jaggery mixed with warm water can clear the inner lining of the throat, which, in turn provides immense relief to the throat.
To Beat Bad Breath
Eating jaggery with a little cardamom also helps in reducing harmful bacteria present in the mouth, thereby helping you combat bad breath.
Jaggery and Dry Ginger Powder Remedy for Cough and Cold
To Combat Constipation and Other Digestive Troubles
To beat constipation, simply bring to boil a cup of water and add jaggery and ginger. Let the jaggery melt and allow the concoction to cool. Drink it to  enable smooth running of the bowel movement. Plus, eating a small piece of jaggery after every meal can stimulate digestive enzymes which can avoid bloating and gas related troubles. You can also add two pieces of jaggery in hot water and drink it before sleeping.
You can combine jagerry and sesame seeds or til to prepare several winter desserts. Til ka laddoo is one such delicacy that you will relish.  However, make sure to not go overboard with jaggery as one gram of the sweet delight contains four calories.
(This article is written for an informative purpose and should not be substituted for medical advice. Kindly consult your doctor before trying any tips.)