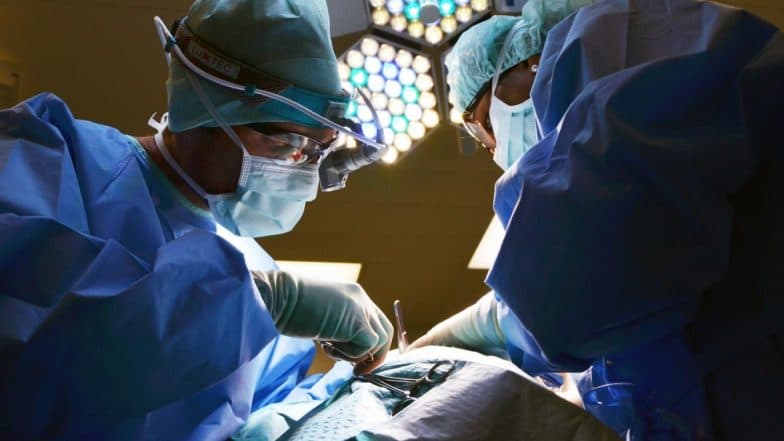 A 45-year-old war victim from Yemen recently underwent a rare genital reconstruction surgery after his penis was cut off during the civil war in Yemen. Doctors at Apollo Hospital used skin and flesh from his left arm to construct him a new penis. According to The Times of India, he's among the many war victims from Yemen who's come to the country seeking quality healthcare.
As per reports, the war victim was attacked by a group of extremists who cut off his penis and severed one of his testicles. He was left psychologically scarred as a result of the attack, according to Dr Naveen Rao, senior consultant plastic surgeon who handled his case. Penis Fillers Are the Latest Trend for Men Who Want to Increase Their Manhood Size, But Should You Get One?
Since his penis was severed, he couldn't stand up and urinate normally. Unable to use public urinals meant for men, a school teacher, he had to wear a burkha to use the female urinals where he could squat.
Before the surgery, he went through extensive counselling. The doctors used blood vessels from his thighs to create a loop near the severed organ to draw blood supply near the organ. In the eight-hour-long surgery, they used the flesh and skin from his left forearm to graft him a new penis.
An interpreter helped him convey his thoughts to the doctors in India since he couldn't speak in English. Although he didn't reveal anything about the attack, he expressed concerns about his conjugal relationship and was worried that his wife would leave him. The doctors have revealed that his reproductive abilities are not entirely hampered and after the operation, he can lead a healthy, productive life.
Penis and Scrotum Transplant Performed for the First Time on US Man Who Lost His Genitals in a Blast. Earlier this year, a team of doctors from the John Hopkins University had carried out a full penis and scrotum transplant for a US war veteran who lost his genitals in a bomb blast at Afghanistan.