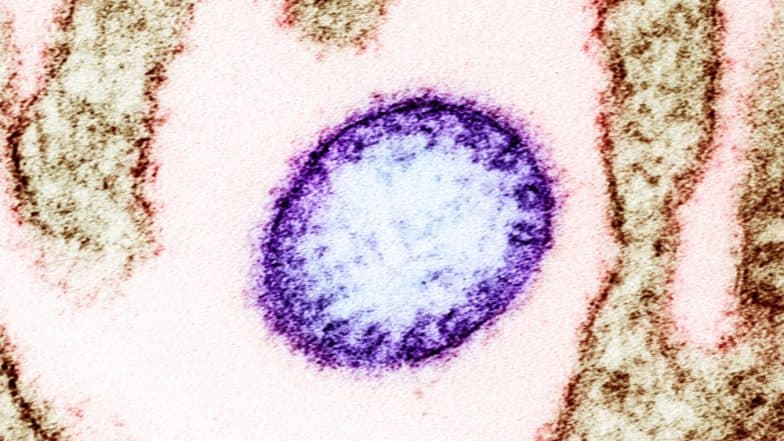 Scientists at the University of Tokyo, Japan have clinched a $31 million deal to find a vaccine for Nipah virus disease according to Reuters. They were given the backing by the Coalition for Epidemic Preparedness Innovations (CEPI) to expedite their research for a vaccine that would prevent the deadly disease. If the scientists are successful at their bid, the near-fatal brain-damaging disease can be prevented with a single vaccine.
The Nipah virus infection had unleashed chaos in the Kozhikode and Malappuram district of Kerala in May 2018. A total of 17 people succumbed to the disease caused by the bat-borne virus. What is Nipah Virus? How it Spreads, Symptoms & Preventive Measures.
Mohammed Sabith, who is the patient zero in the 2018 outbreak, was reportedly infected by the deadly virus through fruit bats, according to the findings of Indian Council of Medical Research. Through him, 16 others, including Nurse Lini, were affected.
The virus manifests as an encephalitis and is highly pathogenic to human beings, according to the World Health Organization. World Environment Day 2018: Nipah Virus Is What We Get When We Disrespect The Ecology.
The first outbreak of the virus was in 1999 in Malaysia and Singapore. A total of 100 people died due to the infection, which has a high fatality rate of 40 to 75 percent.
Currently, there are no methods to treat or prevent the viral infection. The mainstay of the treatment is to give the patient supportive care. Due to its high virulence, the CDC (Centers for Disease Control and Prevention), considers it as a potential biological weapon.