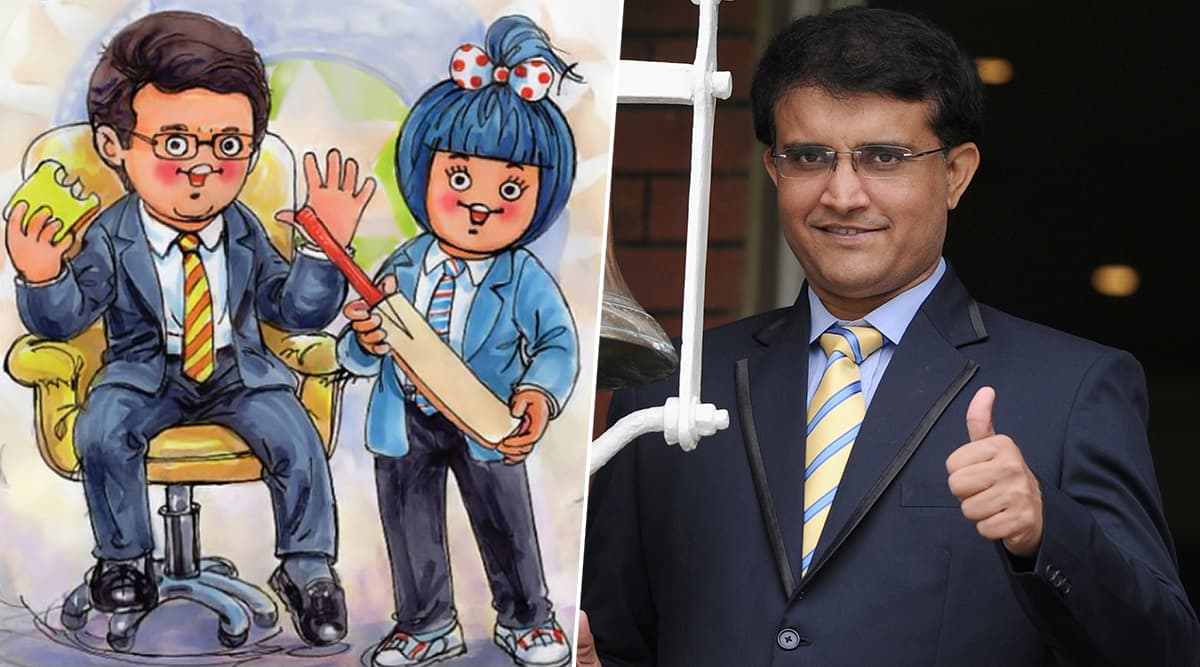 Amul shared a topical ad on Twitter to congratulate Sourav Ganguly on Wednesday. The milk dairy brand shared an animated photo to congratulate the former Indian skipper for becoming new BCCI President. Ganguly has been appointed as the new BCCI chief and is going to lead the Indian cricket board. Amul is known to congratulate Indian sportsmen for their achievements on Twitter.
Amul shared an animated photo of Ganguly sitting on a chair in their topical ad. "#Amul Topical: The new President-elect of our cricket board!", Amul wrote along with the photo. The text on the photo read, "Dada kiya toh nibhana padega". Have a look at Amul's post below. Sourav Ganguly Sets Sight on Getting India to Play Day-Night Tests. 
Congrats Dada!
#Amul Topical: The new President-elect of our cricket board! pic.twitter.com/gbdp5QVH3o

— Amul.coop (@Amul_Coop) October 16, 2019
Ganguly was unanimously elected as the BCCI President. He will assume his office from October 23, 2019. The former India captain has been holding posts in Cricket Association of Bengal (CAB) for the past five years where he currently serves as president. Amul Topical Ad Celebrates Swachh Bharat Diwas 2019 With Message Against Use of Single-Use Plastic. 
Yesterday, the former Indian captain also shared a picture on social media with his new team which will take over the office from October 23, 2019. After becoming the BCCI president, Ganguly said that he will be focusing more on domestic cricket. "We will speak to everyone first as we take a decision, but my biggest priority will be to look after first-class cricketers," Ganguly was quoted by PTI in the early hours of Monday.