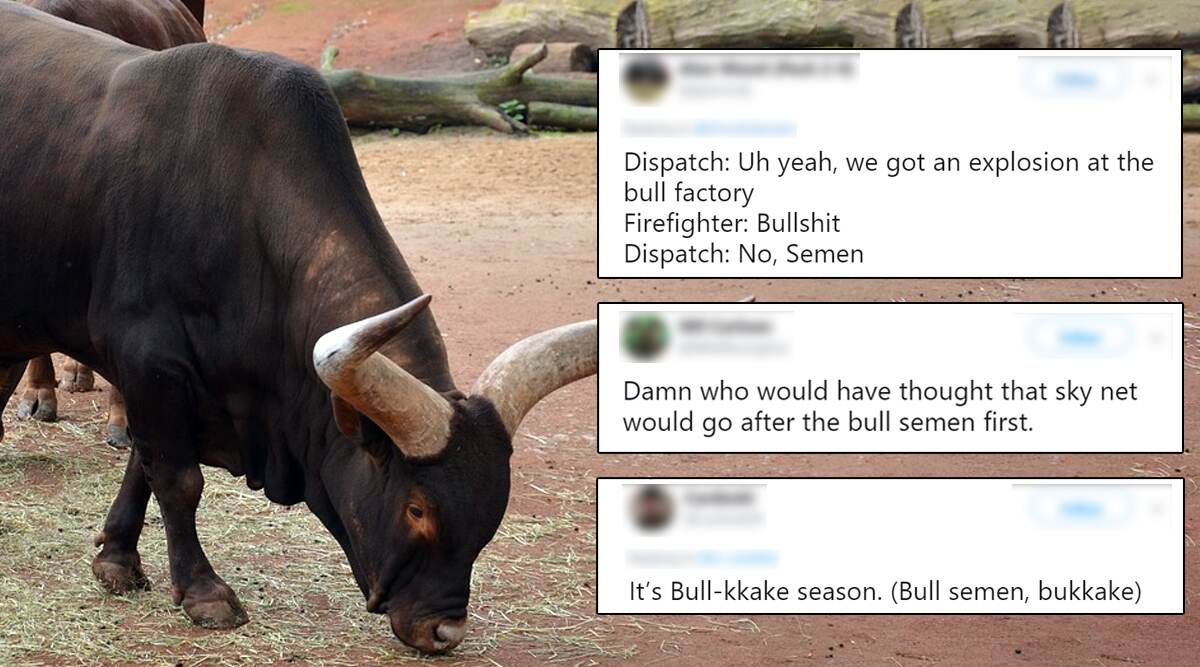 At least 100 cryogenic cylinders of bull semen exploded in Australia's Yarram Herd Services in Gippsland, Victoria. For fire commanders, it was a unique (or rather, sticky) challenge. But for netizens, it is more of a hilarious situation. Naturally, everyone lost their mind as the news gained international attention. People online are having obvious reasons to crack some hilarious jokes. The funny memes revolving around the explosion of the bull semen factory is going crazy viral. The internet is aflame with reactions and memes that you cannot ignore. Bull Semen Explosion in Farm Leaves Australian Firefighters in a 'Sticky' Situation (Watch Video). 
To those of who unaware of the situation, here is everything you must know. Reportedly at 3:00 am on Tuesday (September 17), firefighters were called to the site of the genetics lab. The lab was filled with vessels of bull semen. The moment fire broke out, the containers of bull semen exploded. The explosions were caused by the cryogenically frozen cylinders of bull semen, pressuring due to the heat, forcing the lids off and the contents out.
No matter, how serious the situation is, the moment you hear bull semen factory being exploded, you just cannot control your perv minds. Hence Twitter is full of funny reactions and memes, just revolving around the bull semen factory being exploded.
Twitter Explodes With Funny Memes:
It's Bull-kkake season. (Bull semen, bukkake)

— Cardoski (@Cardoski99) September 18, 2019
Well No One!
Damn who would have thought that sky net would go after the bull semen first. https://t.co/0Gq78y4yg4

— Wil Carlson (@WilisMovingOut) September 18, 2019
So Apt:
Dispatch: Uh yeah, we got an explosion at the bull factory

Firefighter: Bullshit

Dispatch: No, Semen

— Alex Wood (Pack 2-0) (@gtpwoody) September 18, 2019
No, We Can't!
Can you positively deny that the opening of the @vagina_museum happening on the same day as that bull semen factory explosion happening is a complete coincidence? pic.twitter.com/zqhxuGz8aq

— Into the James Graham-verse (@jamesgraham) September 18, 2019
Aren't they hilarious? Obviously, the only person who will not find these memes funny is the one who had to clean up the said explosion at the bull semen factory. Well, this was indeed a one of a kind experience for him that is never going to get erased from his memory. At least, not anytime sooner!