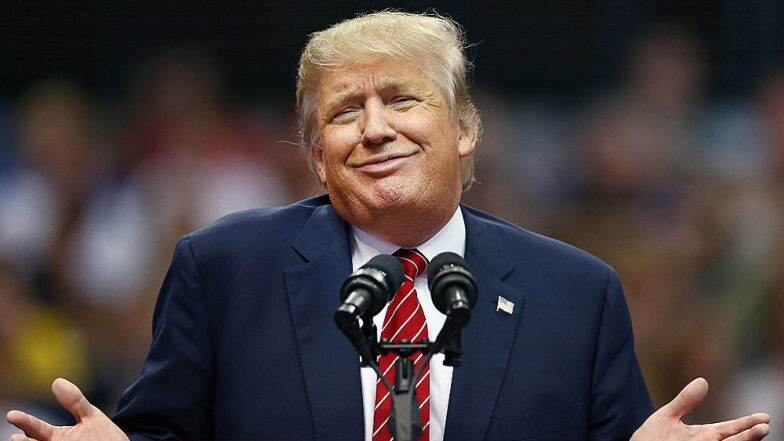 The President of the United States of America, Donald Trump is no stranger to Twitter. And the internet is not done schooling Trump on his Twitter typos. Once again, he learnt that even in the raw medium of social media, typos and grammatical errors are not easily forgotten or forgiven. If you want to criticise someone, make sure you are attacking the right person. In a recent tweet, President Trump panned Fox News reporters for their takes on border wall negotiations. It turns out that he tagged the wrong person. He quickly corrected the tweet, but not before the netizens roasted him online. US Government Shutdown Ends After Record 35 Days, Donald Trump Signs Budget Sans Provision For Mexico Border Wall. 
On Sunday night, January 27, President Donald Trump tweeted out on criticism of Fox News and in particular, John Roberts and correspondent Gillian H. Turner. However, Trump tagged a woman who lives in Weed, California. According to media reports, this Turner had her account set private. Although, it is not clear if her account was private before. Is Donald Trump's D*ck Like a Toadstool? Pornstar Stormy Daniels Describes It Like Mushroom From Mario Kart. 
She Unlocked Her Account, Seems to Take Her Sudden Notoriety in Stride.
SO THAT HAPPENED https://t.co/bmpCk6OyJa

— Jillian Turner 🌻 (@JillianTurner) January 28, 2019
Here's the Initial Tweet With the Wrong Fox News Reporter. 
Trump misspelled @GillianHTurner's name and tagged some random "Jillian Turner" pic.twitter.com/CdzAejcXiv

— jordan (@JordanUhl) January 28, 2019
Netizens Couldn't Stop But Roast Donald Trump.
— Tore Rontow (@Psychel12t) January 28, 2019
Spelling & facts are not one of @realDonaldTrump 's strengths.

— Bix Beiderbeck (@bix_beiderbeck) January 28, 2019
The Fox News reporter, Turner, is a full-time news correspondent and also worked at the White House National Security Council for both the administrations of Presidents George W. Bush and Barack Obama.
Well, it is not the first time, when US President Donald Trump while on the verge of criticising someone has tagged the wrong person. Last year, he appeared in the headlines for tagging the wrong Theresa May instead of the British Prime Minister. That tweet was soon deleted and replaced with the same message, tagging the British politician. But not too fast, till the netizens noticed!