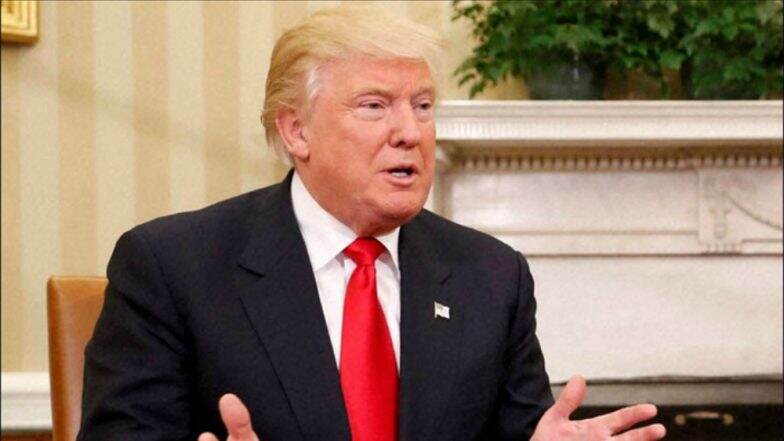 Washington, January 26: The record 35-day shutdown of the United States government came to an end late on Friday, after President Donald Trump agreed to sign an interim budget sans the $5.7 billion provision for the proposed construction of a wall on the Mexico border. The fiscal arrangement inked by Trump would ensure that the US administrations functions for the next three weeks, till February 15.
The retraction by Trump -- from his staunch stand of keeping the government at deadlock till the Democrat-controlled House of Representatives does not allocate funds for the wall at the Mexico border -- came a day after the US President said he would not relent. Shutdown Left 800,000 Federal Employees Without Salaries.
Addressing the reporters on Friday, Trump said he was forced to soften his approach as the shutdown adversely affected scores of Americans, and directly caused financial hardships to the government employees who were being denied their dues for the last 35 days.
Referring to the shutdown-affected employees as the "incredible patriots", Trump said he would ensure they are paid their pending salaries at the earliest.
I wish people would read or listen to my words on the Border Wall. This was in no way a concession. It was taking care of millions of people who were getting badly hurt by the Shutdown with the understanding that in 21 days, if no deal is done, it's off to the races!

— Donald J. Trump (@realDonaldTrump) January 26, 2019
Although Trump has agreed for a truce with the House of Representatives, he has threatened to climb the escalation ladder again if his demand of $5.7 billion for the border wall is not accepted.
"We really have no choice but to build a powerful wall or steel barrier...If we don't get a fair deal from Congress the government will either shut down on February 15 again," he was reported as saying.
The US President has hinted an unprecedented move -- declaration of national emergency -- if the House continues to obstruct his decision to build the wall. Trump said he has not ruled out using the "powers accorded to me under the laws and the constitution of the United States to address this emergency."